Beyond Reality
is creating TableTop Role-Playing Games
Select a membership level
The Coffee Crowd
You are awesome, you know that right? As a thank you for supporting Celenia and Beyond Reality, you get the following:
Benefits
Access to all private Patreon posts here on Patreon
A monthly newsletter outlining the progress on the game
Access to the patreon-only chat area of the Discord channel
A unique Discord rank displaying your support
Includes Discord benefits
Keeper of the Tales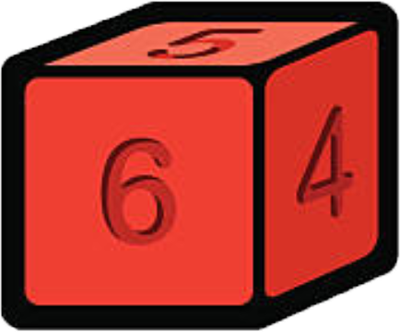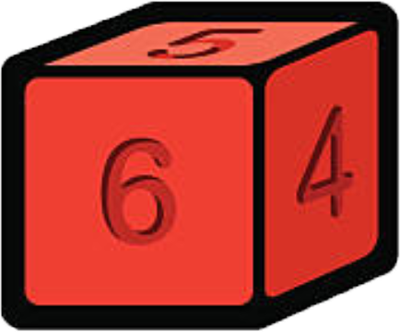 You are interested in the development of the system. You want in on the alpha development and test ALL THE THINGS! With this pledge you get the benefits from the coffee crowd in addition to the following:
Benefits
Access to the full CD10 system rules on Worldanvil. Please note that they are in alpha state, but playable.
Unique "Keeper of the Tales" rank on Discord
This tier gives you full access to the entire CD10 system, including all current and future optional modules (unless these are considered full expansions).
Includes Discord benefits
Historian
As a Historian you revel in everything worldbuilding. You gain access to both worlds' deep-dive articles and a bunch of behind-the-scenes information, articles, notes and videos aimed solely at you people who want to gobble up every detail when it comes to worldbuilding and RPG design. You also get a unique "Historian" rank on Discord.
Benefits
Access to all private Patreon posts
Access to videos in advance
Monthly newsletter
Rules Access
Behind-the-scenes and WIP Access to the official settings
Your name is featured in the list of patrons at the end of videos
Patreon Only Discord channel
Access to the Discord lore request channel. Vote on what we'll work on next!
"Historian" Discord Rank
Includes Discord benefits
About Beyond Reality
The short and sweet
Beyond Reality
is a one-man venture run by Toblin and is developing the table-top role-playing game universe "Celenia", currently encompassing the
Dark Shadows
dark fantasy setting and the postapocalyptic 
Cinders of the Cataclysm
cyberpunk scifantasy setting!
Celenia is played with the Celenia D10 TTRPG ruleset [CD10] developed by Beyond Reality. CD10 is a narratively focused, semi-realistic system designed to support strong narratives, allow the gamemaster complete control over narrative tension and the players immense freedom in designing character, tying their personality and background tightly into mechanics, making choices about such matter in actual gameplay.
CD10 can be found on the 
CD10 Website
and CD10 Core is free to play! The advanced modules are limited to Patrons and select, applicable modules will eventually be part of the published games. There are also plans for a full release of the Advanced Ruleset in it's own digital release.
What will your money help support?
Your support will help bring this product to print through art, editing and publishing, but also fund a proper edit by multiple sensitivity readers covering things like LGBTQ/MOGAI friendliness, ableism, racism and other issues. 
KoFi

I am a staunch opposer to NFTs, and since Patreon has started looking into getting NFT support into their systems, I am looking elsewhere to build my community. 
If you believe in this and want to support me, consider heading to 
Ko-Fi
instead. If you want to pledge here on patreon, please do. I promise I won't bite.
Hello!
My name is Tobias "Toblin" Linder and I'm a game master and table-top role-playing game designer. I'm the creator of the role-playing universe "Celenia" and the CD10 roleplaying system that goes with it.
This has been my passion project for over 15 years and I'm now approaching a point where the game and world is in a playable state. My plan is to publish digitally through online stores. 
I need your help to do this. While I am an experienced game designer and game-master, I'm unfortunately not a fantastic artist. With your help, I can commission skilled artists to bring the world and the game to life and ready for publishing.
You can support the project on many tiers. From "just a coffee" to significant financial support. In exchange for your help, I will give you monthly articles, so you can delve into the setting, up to full access to everything I have written so far, including alpha access to the full rule set for gameplay testing.
I have designed CD10 to focus on narrative and story, eschewing complexity in favor of ease of use and rapidity. The point of the system is to be out of the way and allow players freedom to express themselves. There are two settings that belongs to the rule set. One is a dark, low-fantasy setting in a feudal world and the other is the same world, only a millenia later after a cataclysmic, world-ending event. That setting is a sci-fantasy cyberpocalypse.
With this Patreon page I am hoping to garner support for digitally publishing the game and launch it worldwide, without having to end up in the creative prison of using a publishing firm.
While I am doing the writing and typesetting myself, I unfortunately am not much of an artist. The support you provide here on Patreon is going to help produce art for the publication, as well as allow me more time to work on it with less financial strain on me. In addition, I hope to hire several sensitivity readers to make sure the work is free of racism, ableism and any short-sighted or ignorant messages regarding sex and gender.
To get an idea of what you are getting in to, you can find both worlds and their primer articles here:
Celenia: Dark Shadows
Celenia: Cinders of the Cataclysm

In addition, you can start using the CD10 roleplaying system right now, as CD10 Core is free to play! You can find that system 
here

.
If you become a patreon, you will gain access to the content and you will need an account at WorldAnvil. It is free and the reason you need an account is so I can give you access to what you have signed up for here on Patreon. You will also get access to patron-only channels on the 
official Discord Server
.
With this level, I'll be able to commission art for the project on a monthly basis. Not only will the monthly articles look better with proper art to it, I can also start looking around for artists to employ full-time to produce the art for a printed version of the game.
3 of 7
Become a patron to
Unlock 53 exclusive posts
Connect via private message
Recent posts by Beyond Reality
How it works
Get started in 2 minutes