Manitoba Hal
is creating Blues Tutorials for Ukulele
Select a membership level
Pocket Change!
Oh gosh, thank you SOOO much for joining my Patreon Family. I know how tough it is out there and I appreciate you sharing your pocket change with me. At this level, you will have my undying gratitude, and access to the patron-only stream* of Manitoba Hal, behind the scenes antics.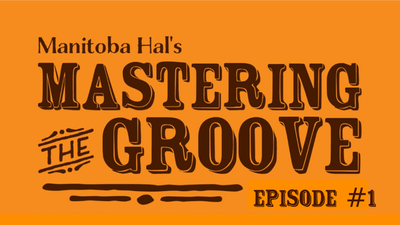 Mastering The Groove
This video series is dedicated to helping you to improve your strumming technique on your ukulele. 
Over the next 15 videos (starting Feb 28th at noon) we'll go over downstrokes, upstrokes, emphasis, latin patterns, country strumming, brazillian strums, waltz time, bossa nova and more.
Each Thursday at noon, a new strumming practice video will be posted along with a worksheet that you can download to go over the weeks work. 
THIS CONTENT IS ONLY AVAILABLE TO THIS TIER
As with all my Patreon tiers you will be billed for two publicly available videos released on the 2nd and 4th Tuesday of every month. In exchange you'll get the weekly posts of this tier and the  benefits of all lower tiers as well, which includes weekly tutorial videos on a variety of subjects. Ukulele, baritone ukulele, cigarbox guitar and general music theory. 
Supporter Light
Thanks so much for your support. It means the world. At this level, you will have my undying gratitude, and access to the patron-only stream* of Manitoba Hal, behind the scenes antics. Next time I'm in your city, we have to go for coffee!
About Manitoba Hal
Hi my name is Manitoba Hal and I am a blues ukulele and cigarbox guitar player. 
Over the past decade I've been travelling the world teaching at ukulele clubs and music festivals and I've been blessed to play my own music. I've enjoyed teaching workshops around the world and I'm often asked if I give personal lessons. I love to do this but with my travel schedule it's difficult to arrange. Patreon is a great way to reach out a give you personal instruction on a weekly basis regardless of my travelling schedule. 
WHAT IS PATREON?
Patreon is a way for my supporters to help me fund these lesson videos, by giving as little as $2 a month ($1 per video release), in exchange for rewards, fun extras and the inside scoop on me and what I'm up to. These contributions will fuel my YouTube video posts, give me a more stable income, and allow me to spend more time writing and creating tutorials for you. It takes time to create this content and by participating you're helping me to be able to spend the time at home creating these videos for you.
WHAT ABOUT THE MONEY?
You can donate anywhere from $1-$50 each time I release a video (that will happen twice a month), in return for rewards, depending on the amount you pledge. You can set your allowed monthly donation to an amount you're comfortable giving. You can also change your pledge amount at any time! You're in complete control of this.
REWARDS AND LEVELS ARE LISTED BELOW!
PUBLICLY AVAILABLE CONTENT
I will post a video on the second and forth Tuesdays of the month with chord symbols and playing tips. These are the videos you are paying for. In exchange for your generosity you will get access to my Patron Only Stream.
PATRON ONLY STREAM
The "patron-only" stream is where, as my Patreon subscriber, on the remaining weeks you'll get special videos just for you. You'll also get discounts on merchandise and songbooks as they are created, free admissions to some concerts in your area and special "by invitation-only" online workshops. Plus any other fun goodies we can think up.
I really appreciate that you've supported me by coming to live shows and purchasing my recordings and if that's all you want to do, I'm still forever grateful to know you, but if you want to be a bigger part of my creative life then I welcome you to join my Patreon family.  
Recent posts by Manitoba Hal
By becoming a patron, you'll instantly unlock access to 136 exclusive posts
By becoming a patron, you'll instantly unlock access to 136 exclusive posts