Mannifest Games
is creating RPG-Games (NoReturn & FUK!)
Select a membership level
Premium Pass
Mit dem Premium Pass bist du Mitglied der Patreon Community und hast Zugriff auf folgende Features:
Kontakt zu anderen Patrons
2 Monat früher Zugriff auf Inhalte des lebenden Regelwerkes
Zugriff auf digitale Patreon-Only Inhalte
Includes Discord benefits
Priority Pass
Patrons mit Priority Pass erhalten Zugriff auf folgende Features:
NSFW Content/Artwork min.1x im Monat neu
Konzeptartwork und -inhalte
Zusätzliche "Content-Tombola" für Priority Pass Inhaber und höher (Freischaltung bei 800$ Goal) 
Plus alle vorherigen Inhalte
Includes Discord benefits
VIP Pass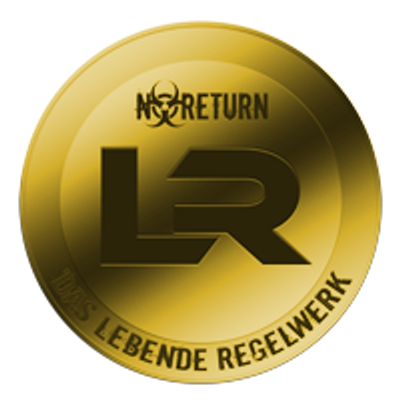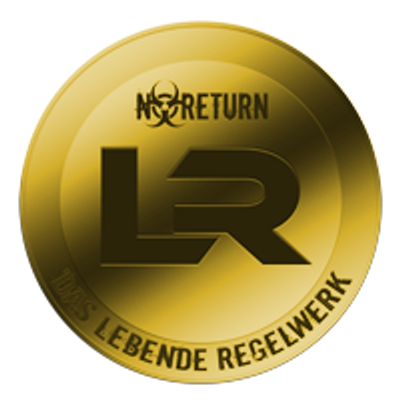 Patrons mit VIP Pass erhalten Zugriff auf folgende Features:
Teilnahme an der monatlichen "Content-Tombola" (Einreichung von Wunsch Content, Umsetzung ASAP)
Plus alle vorherigen Inhalte
Includes Discord benefits
About Mannifest Games
Hallo zusammen,
mein Name ist Manfred "Manni" Altenschmidt und ich bin Spieleentwickler, Autor, Illustrator, Verleger, Freigeist und verrückter Spielenarr.
Neben meinem Vollzeitberuf bin ich selbstständig und habe das Endzeit Pen & Paper Rollenspiel "NoReturn" erfunden, entwickelt und veröffentlicht. Nach etwa 17 Jahren fortlaufender Entwicklung und Optimierung habe ich im Dezember 2016 das deutsche Corebook zu NoReturn fertiggestellt. Für mich war das der erste Meilenstein von den vielen Dingen, die noch kommen werden.
Mit viel Kreativität, Neugierde und einer großen Portion Entschlossenheit habe ich mir alle notwendigen Kenntnisse angeeignet und meinen eigenen Verlag erschaffen. Nun besitze ich die Möglichkeiten und das Wissen, um Ideen in dem dazu passenden Format veröffentlichen zu können.
Dank der Unterstützung von zahllosen Freunden, Supportern und Fans konnte ich auf Messen und Conventions präsent sein und NoReturn vorstellen. Überwältigt von dem fast ausnahmslos positiven Feedback stehe ich nun hier mit vielen Ideen, Wünschen und der Motivation neue Wege in der Spieleentwicklung einzuschlagen.
Was ist NoReturn? 
NoReturn ist ein deutsches Endzeit Pen & Paper Rollenspiel, welches ohne Crowdfunding/ Kick-Starter privat entwickelt und finanziert wurde.
Bis dahin war es ein langer Weg. Hier trifft das Sprichwort "von Spieler, für Spieler" genau zu.
17 Jahre lang brauchte es von der ersten Idee, das Regelsystem, die Welt und die vielzähligen Möglichkeiten zu erschaffen, um diese dann samt Zeichnungen in ein 300 Din A4 Seiten starkes Grundregelwerk zu bringen.
NoReturn selbst bildet eine einzigartige Mixtur aus einer anarchistischen Endzeitwelt und einer totalitären Hightech Regierung, die in einem dystopischen Cocktail aus Viren, Robotik, PSI und Zerstörung innovativ und ungehemmt in das Genre eintaucht.
Das Würfelsystem basiert ausschließlich auf 6-seitigen Würfeln, bei denen die geworfenen Augenzahlen addiert und gegen Mindestwürfe gerechnet werden. Einfach und intuitiv lässt sich das Haus eigene Vario D6 System im Fokus zwischen Storytelling und Powergaming frei variieren, um so den optimalen Weg für jede Gruppe zu finden.
Für Einsteiger ist besonders das Moralsystem in NoReturn hilfreich. Hier werden Charaktermerkmale beschrieben und wie man sie im Spiel darstellen kann. Dies hilft bei den ersten Schritten im Rollenspiel, um sich etwas leichter in die Systematik des "Theaters am Wohnzimmertisch" hineinzufinden.

Worum geht es also?
Ich möchte nicht nur weitere Inhalte für das Rollenspiel NoReturn erschaffen, sondern auch zeigen, dass da noch viel mehr möglich ist. Neue Welten, neue Konzepte und daraus resultierend viele tolle Spielstunden voller Spaß.
Um das alles zu entwickeln und Euch präsentieren zu können, kostet es natürlich Zeit. Und Zeit kostet Geld. Daher brauche ich hier die Unterstützung der Community.
Mein Traum ist es, mich unabhängig von bestehenden Verlagen 100 % der Spieleentwicklung widmen zu können. Also ein Indie Gamedesigner auf Vollzeit, dem das Feedback der Community am Herzen liegt.
Je mehr Support ich erhalte, desto mehr kann ich auf Eure Wünsche eingehen und diese in kürzerer Zeit umsetzen.

 Innovation durch Support 
NoReturn ist in einem fortlaufenden Prozess entstanden. Wann und wo immer tolle Ideen ihren Ursprung fanden, wurden diese wie kleine Bausteine dem großen Ganzen hinzugefügt. So ist die Welt und das System als solches stetig gewachsen und hat sich zu dem entwickelt, was sie heute ist. Auch in Zukunft möchte ich mit NoReturn und weiteren Spielen durch Kreativität und Innovation überzeugen. So lang es positives Feedback gibt, wird es sowohl weitere Bücher als auch kostenfrei Inhalte und Abenteuer für die Spielwelten geben.
Bereits jetzt habe ich mit dem Lebenden Regelwerk eine einzigartige Mechanik geschaffen, um neue Inhalte zum Spiel zu veröffentlichen, die aufgrund des Patreon Supports möglich gemacht wurde.
Der Download des Lebenden Regelwerks funktioniert über Patreon, die Mannifest Games Website und das Forum unter
https://forum.mannifest-games.de
(keine Anmeldung nötig für den Download).

Content-Tombola
Auch die Content-Tombola entspringt einem neuen und einzigartigen Konzept. Alle Patreon Supporter mit VIP oder Legendary Pass dürfen jeden Monat einen Wunsch für neue Inhalte zu NoReturn in die Content-Tombola einreichen. Einer der eingereichten Wünsche wird dann ermittelt und von mir ausgearbeitet. Die Ausarbeitung wird, im Rahmen des Lebenden Regelwerks oder auch in anderen passenden Formen, veröffentlicht. Um einen Wunsch einzureichen, schreibt man diesen einfach als Kommentar unter den monatlichen Content-Tombola Post.
Was für Wünsche und Ideen kann man einreichen?
Wenn folgende Kriterien erfüllt sind, sollte der Teilnahme und Umsetzung nichts im Wege stehen:
- Passende Inhalte.
(Negativbeispiel: Superman, pinke fluffige Einhörner die Liebe verbreiten in der Welt von NoReturn, usw.)
- Kein Sammelwunsch.
(Negativbeispiel: eine Liste mit sämtlichen Straßenhändlern in New Jersey City, Miami und Houston - mit Werten und Bildern, 20 Verschiedene neue Fahrzeuge, ein Waffenkatalog mit 37 neuen Waffen, usw.)
- Übersichtliche Komplexität.
(Negativbeispiel: Eine 200 Seiten Geschichte zu der kleinen Bar an der Ecke im Bezirk 17 von New Jersey City, ein Artbook mit vollfarbigen Illustrationen, Ausarbeitung einer vollständigen neuen Region, Kurzfilm, usw.)
- Nichts Illegales.
(Negativbeispiel: ... braucht Ihr da echt welche? Ich denke nicht.)
Wichtig:
Bei jeder Idee wird bei Umsetzung der Ideengeber namentlich oder (falls dieser nicht bekannt ist oder es nicht gewünscht wird) der Nickname von Patreon vermerkt.
Das könnte so aussehen:
"Entwicklung i.R. der Content-Tombola auf Patreon. Gewünscht von: WhiteWolf1992"
 Ziele des Patreon Accounts 
Durch all den bereits angesprochenen Support konnte in der Vergangenheit bereits vieles erschaffen werden. Mit den Zielen möchte ich Euch zeigen, was für Möglichkeiten die Zukunft bei noch mehr Unterstützung beinhalten kann. Aktuell kann ich davon 5 Stufen beschreiben beziehungsweise grob abschätzen.
Stufe 1 (150 $)
Laufende Kosten für unter anderem Programme und Websites so wie etwas Arbeitszeit ist gedeckelt. Es gibt ein Lebendes Regelwerk, eine Content-Tombola und eine Weiterentwicklung von NoReturn. Unter anderem arbeite ich auch an einem Webcomic und Kurzgeschichten. Alles geht allerdings eher langsam voran.
Stufe 2 (300 $)
Durch die Zusammenarbeit mit Freelancern kann ich mich darauf konzentrieren und mehr Inhalt für euch erschaffen. Eine schnellere Entwicklung und pünktliche Lieferung des Lebenden Regelwerks wird gesichert.
Stufe 3 (800 $)
Ich kann genug Arbeitszeit in Mannifest Games stecken, dass es für alle Patreons ab Priority Pass eine zusätzliche Content-Tombola geben wird. Auch andere Projekte erhalten ein Lebendes Regelwerk (zum Beispiel Dead Star Eden).
Stufe 4 (2.500 $)
Vollzeitberuf Spieleentwicker. Ihr habt es möglich gemacht, dass ich Vollzeit an diesen fantastischen Welten arbeiten kann!
Stufe 5 (9.000 $)
Das Konzept eines Rollenspiel Abos wird möglich, bei dem jeder Patreon Supporter ab einer gewissen Mitgliedszeit von allen Druckversionen ein Exemplar kostenfrei nach Hause bekommt! Sammler Editionen sind natürlich ausgenommen.
Diese Stufe ist eine grob geschätzte Stufe, da sie auch stark von Versandkosten und der Gesamtzahl an Patreonen abhängt. Ist aber mein absolutes Wunschziel.
Englische Version von NoReturn
Ich arbeite derzeit bereits an einer englischen Fassung von NoReturn und hoffe sie noch vor Ende 2020 veröffentlichen zu können. Dies ist allerdings auch sehr aufwendig, also habt bitte etwas Nachsicht mit mir.
Ich danke Allen für euren Support! Ihr macht es mir möglich einen neuen Weg zu gehen und zusammen ganze Universen zu formen!
~~~ english ~~~
Hello together,
my name is Manfred "Manni" Altenschmidt and I am a game developer, author, illustrator, publisher, free-spirited and crazy game freak.
Besides my full time job I am self-employed and have invented, developed and published the Endzeit Pen & Paper RPG "NoReturn". After about 17 years of continuous development and optimization I finished the German Corebook for NoReturn in December 2016. For me this was the first milestone of the many things to come.
With a lot of creativity, curiosity and a lot of determination, I acquired all the necessary knowledge and created my own publishing house. Now I have the possibilities and the knowledge to publish ideas in the appropriate format.
Thanks to the support of countless friends, supporters and fans I could be present at fairs and conventions and promote NoReturn. Overwhelmed by the almost without exception positive feedback I am now standing here with many ideas, wishes and the motivation to break new ground in game development.
What is NoReturn? 
NoReturn is a German end-time pen & paper role playing game, which was privately developed and financed without crowdfunding/ kick starter.
Until then it was a long way. Here the saying "by player, for player" applies exactly.
For 17 years it took from the first idea to create the rule system, the world and the numerous possibilities, to bring these together with drawings into a 300 Din A4 pages strong basic set of rules.
NoReturn itself forms a unique mixture of an anarchistic end-time world and a totalitarian high-tech government that dives into the genre innovatively and uninhibitedly in a dystopian cocktail of viruses, robotics, PSI and destruction.
The dice system is based exclusively on 6-sided dice, in which the thrown numbers are added and calculated against minimum throws. Simple and intuitive, the house's own Vario D6 system can be freely varied between storytelling and powergaming in order to find the optimal path for each group.
The moral system in NoReturn is especially helpful for beginners. Here character traits are described and how they can be represented in the game. This helps with the first steps in role-playing to find your way more easily into the system of the "theatre at the living room table".
So what is it about?
Not only do I want to create more content for the role-playing game NoReturn, I also would like to show that much more is possible. New worlds, new concepts and many great hours of fun.
To develop all this and to present it to you, of course it takes time. And time costs money. Therefore I need the support of the community.
My dream is to be able to devote 100% of my time to game development independently of existing publishers. So an indie game designer on full time, who cares about the feedback of the community.
The more support I get, the more I can respond to your wishes and implement them in less time.
Innovation through support 
NoReturn was created in an ongoing process. Whenever and wherever great ideas found their origin, they were added to the big picture like small building blocks. So the world and the system as such has grown steadily and developed into what it is today. Also in the future I would like to convince with NoReturn and further plays by creativity and innovation. As long as there is positive feedback, there will be more books as well as free content and adventures for the game worlds.
With the Living Rules I have already created a unique mechanism to publish new game content that has been made possible by Patreon support.
The download of the Living Rules works via Patreon, the Mannifest Games website and the forum at
https://forum.mannifest-games.de
(no registration required for the download).
Content-Tombola
The Content-Tombola also springs from a new and unique concept. All Patreon supporters with VIP or Legendary Pass may submit a request for new content for NoReturn to the Content-Tombola every month. One of the submitted wishes will then be determined and worked out by me. The elaboration will be published within the framework of the Living Rules or in other suitable forms. To submit a wish, simply write it as a comment under the monthly Content-Tombola Post.
What kind of wishes and ideas can be submitted?
If the following criteria are fulfilled, nothing should stand in the way of participation and implementation:
- Appropriate content.
(Negative example: Superman, pink fluffy unicorns spreading love in the world of NoReturn, etc.)
- No collection of wishes.
(Negative example: a list with all street vendors in New Jersey City, Miami and Houston - with values and pictures, 20 different new vehicles, a weapons catalogue with 37 new weapons, etc.)
- Clear complexity.
(Negative example: A 200-page story about the little bar on the corner in New Jersey City District 17, an artbook with full-color illustrations, a complete new region, short film, etc.)
- Nothing illegal.
(Negative example: ... do you really need any? I don't think so.)
Important:
Every idea will be marked with the name of the idea provider or (if this is not known or not desired) the nickname of Patreon.
That could look like this:
"Development as part of the Content-Tombola on Patreon. Requested by: WhiteWolf1992"
Goals of the Patreon Account 
Through all the support already mentioned many things could be created in the past. With these goals I would like to show you what possibilities the future can hold with even more support. Currently I can describe or roughly estimate 5 levels.
Level 1 (150 $)
Running costs for among other things programs and websites such as some working time is capped. There is a living set of rules, a content-tombola and a further development of NoReturn. Among other things, I am also working on a web comic and short stories. But everything is progressing rather slowly.
Level 2 ($300)
By working with freelancers I can concentrate on creating more content for you. A faster development and punctual delivery of the Living Rules will be ensured.
Level 3 ($800)
I can put enough time into Mannifest Games that there will be an additional content-tombola for all Patreons from Priority Pass on. Other projects will also receive a living set of rules (for example Dead Star Eden).
Level 4 ($2,500)
Full-time game developer. You made it possible for me to work full time on these fantastic worlds!
Level 5 ($9,000)
The concept of a role play subscription becomes possible, where every Patreon supporter gets a free copy of all print versions after a certain membership period! Collector editions are of course excluded.
This level is a rough estimate, because it depends on shipping costs and the total number of patrons. But it is my absolute wish.
English version of NoReturn
I am currently working on an English version of NoReturn and hope to publish it before the end of 2020. However, this is also very expensive, so please bear with me.
Thank you all for your support! You make it possible for me to go a new way and form whole universes together!
$269.52 of $300
per month
Durch die Zusammenarbeit mit Freelancern kann ich mich darauf konzentrieren mehr Inhalt für euch erschaffen. Eine schnellere Entwicklung und pünktliche Lieferung des Lebenden Regelwerks wird gesichert.
~~~
By working with freelancers I can concentrate on creating more content for you. A faster development and punctual delivery of the Living Rules will be ensured.

2 of 5
Become a patron to
Unlock 152 exclusive posts
Connect via private message
Recent posts by Mannifest Games
How it works
Get started in 2 minutes