Marcus Jade
is creating Original Blues Music
Select a membership level
$1 Artist Support Tier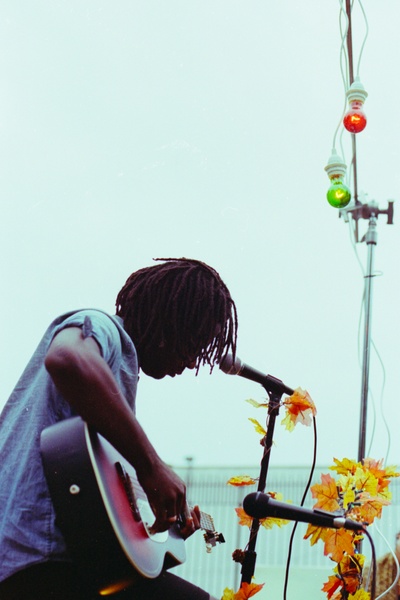 Thank you so much! Dollar Subscribers can also subscribe to my mailing list, full of updates about happenings!
$5 Patronage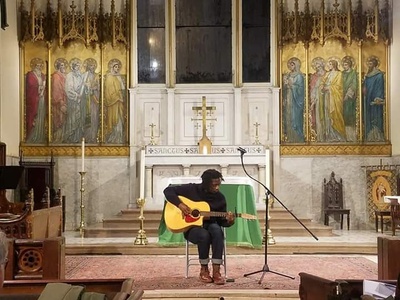 This tier is for those who do want to be apart of the community and want to help support in a reasonable way. This is also a lever of General Support. This is a low level tier that can fit anyones budget. This level of Support will include:
Digital Downloads delivered to you from Patreon or Bandcamp
Fan Request and Shout outs on Livestream and Performances
$10 Patronage
Thank you so much for being a $10 supporter. This is definitely next level and means alot. 
With this tier, I'm making this this available to those that do have a stronger interests and ability to support, in which you deserve that same level of support. With this tier, Patrons can expect a variety of things that would bridge the gap between us, which will include.
Audio Recorded "Thank you notes."
Free Audio and Music Download from Bandcamp or Patreon Post Available
A handwritten "Thank You" card ( sales tax included, and based upon individual request)
Personal Random Raffle of Available artwork in the future ( Prints of Sketches, Paintings, Poems)
These are options within the tier. Music and "Thank you" messages will always be on a monthly rolling basis. As long as you commit to $10 donation, you'll always a direct thank you, and a random thank you on Youtube Livestreams
About
My name is Marcus Jade and I write, produce, and play music.

Music is my calling.

So much that my life has unfolded in such a way where I am able to express this in New York City.

At 15, I was gifted an electric guitar that has changed my focus to playing instrument as well as singing. This was something I had taken very studiously, having self taught myself around guitar. I was fascinated by it's sound and depth, and the capability to accompany myself.

After coming out of art school, unable to find a steady living situation, I worked menial and restaurant jobs, part time, seasonal, and crafted things to make an income for myself. Every spare moment that I had, I would write poetry and read books.

Having saved up enough to move out of a small town in Indiana, I packed all my things and moved to Brooklyn in 2014 having only came to the city once, 10 years prior. I continued working restaurants and night shift jobs. After work, I would come home and play with my neighbors whom lived in the building and would play music until late hours. Having played guitar since I was a teenager, I was encouraged to take it seriously as I was told by those around me I had a natural gift to play.

I decided one night to play in front of a group of friends at a dinner party, and the response I received was surprising. My friends were happy to have heard me play and encouraged I keep at it. That night led to my first performance at Judson Memorial Church at NYU's campus.

I continued working jobs as well as playing shows at night. I made it routine to practice as consistently, conscientiously, and to play with passion. The more I practiced and shaped my skill set, I began to see results in the form of more shows and recognition.

I never expected the first gig leading into another, and after a year and a half of playing, I would play at least 10 shows a month and travelling to surrounding cities. I never expected a kid like myself, growing up in Indianapolis, raised in a lower working class family, to be able to play in this city.

Now it has come to a point where I am an Independent musician, utilizing all the tools I have available to me through internet, technology, and a self sufficient personality. I have an opportunity to make a living doing what I love to do most.

Music has the power to cure mental confusion, to build a common language and deconstruct barriers between people. I've seen music played with people who couldn't speak the same language, but play in key, harmoniously.

My work has been that. I've played my story, and I've brought together people who wouldn't have any other reason to. My music reflects an artist and the changing of the times. I wish to continue with the support gained from loyal followers and new friends.
When I 65 Patrons, I will be able to start making merch to give to fans and patrons who wish to support in their way.  I'll be able to afford to design stickers, as well as a logo to create merch for folks who support the music and my creative endeavors. This will help significantly so Patrons can have merchandise created by me. I want to make stickers so that patrons and fans can have them for free. This also helps because on July 1st, all Patrons (depending on their location) will be taxed based on a sales tax on certain tiers. In order to cushion the future blow of taxation, having this amount of Patrons will help to be able to give back items and retain supporters and attract new ones. 
4 of 7
By becoming a patron, you'll instantly unlock access to 35 exclusive posts
By becoming a patron, you'll instantly unlock access to 35 exclusive posts
Recent posts by Marcus Jade