MARISSA NIEDERHAUSER
is creating Dance and Interdisciplinary Body Based Art
Select a membership level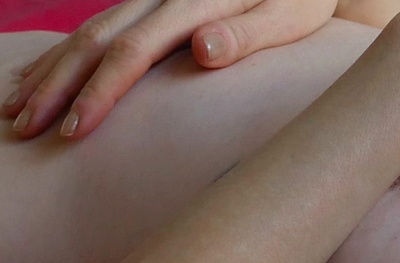 Please Stay In Touch
You're only available for a casual commitment but still want to show you care. On top of access to the Patreon Activity Feed you will be added to my mailing list with updates approximately every other month, only when I have something meaningful to share. 
We're All In This Together
You want to be recognized as a member of the community.  You receive the benefits listed above as well as your name listed in the thank you section of my website. 
About MARISSA NIEDERHAUSER
Hello!
If you are new to my work
,
thank you for looking! Let me introduce myself.
I am Marissa and I use my body to create artworks in dance, performance, film, installation and photography. 
All of these mediums draw directly on the deep relationship I have built with my body through a lifetime of dance training, research and performance.
Being unattached to the final output medium of my art allows me to create works that expand the definition of what dance is and gives me space to be faithful to the direction each piece needs to grow in to reach it's full and clearest potential
However, I realize that this diversity of product makes me hard to define as an artist, making it difficult at times to receive consistent financial support, particularly from institutions. Contributing to this my curiosity has given me a somewhat nomadic lifestyle that while allowing me unique cultural perspective and new inspirations also makes it difficult to receive government funding.
I'm not willing to sacrifice this exploratory path. This fluidity allows me to make work of honesty and integrity- deep meaningful pieces that cut to the heart of what it is to be a suffering, struggling, striving, exploring and ever hopeful human.
The game of constantly chasing money can be emotionally draining and steals away the valuable time in which I would like to be creating the work that so many of you have already let me know you value deeply
.
In recent conversations with friends about the funding burnout I have been encouraged to begin a Patreon.
With you joining me I will continue to produce courageous, vulnerable, open hearted work.
I will continue exploring new paths for presentation, new expressions of the body
.
I will continue sharing my work in big and small venues.
I will continue bringing my work to audiences in every city I can get myself a show in.
And I will continue to provide free art online to anyone that stumbles onto my Instagram, Vimeo, etc.
If you have been following me for a while you know that I am consistently working, pushing myself and putting my work out into the world.
Honestly I will continue to do all of this regardless of financial support! Still, I can provide a much higher quality of work, produce more of it and find more venues for exhibition (allowing more people to receive what I have made) if my financial situation grows more stabilized.
!My work would FLOURISH instead of only surviving!
I want to thank you all so much for the support you have already given me.
Not only the financial support.
Also the support you have given me in writing messages to me about how my work has touched you or resonated with your own experiences- giving you a space for shared catharsis, processing and healing, a sense of not being alone in the human struggle- or coming up to me after a show with eyes shining with emotion, and just being there with me, witnessing what I do.
You keep me going every day, knowing that even when I am not receiving institutional support I am affecting individual's lives in meaningful ways.
I can think of no greater purpose for what I do than that
<3 You give me a reason to be and I can never thank you enough <3
Things that this money goes towards:
Time, your money buys me time to create with! The most valuable of all resources.
Sanity! Also very valuable.
Studio Space
The ability to fairly compensate the artists I collaborate; musicians, filmmakers, photographers, etc.
Hosting fees to keep my online content accessible
Supplies: Hard drives to store projects, costumes, kneepads, props
Physical Conditioning to keep my instrument working it's best
The ability to invest in professional development.
Education to increase my skill set, helping my work to stay adaptable and of a high quality.
A more formal bio follows:
My work is taut, atmospheric and mystical, with an underlining sexuality that is not necessarily titillating or easily appropriated. While only rarely overtly political, my work is always created through the lens of feminist analysis. I am greatly influenced by the environments that I travel to and live in and my work reflects a sense of permanent displacement. My work is often sourced from deeply personal events in my own life. I have a special interest in self-invented rituals, percussive sounds and the psychological and neurological systems' influence on the performing body. I have a BFA in dance from Cornish College of the Arts in Seattle, WA (USA). I am an award winning filmmaker with international screenings, including: Seattle International Film Festival (USA), Cinedans (NL), AAS (JP) Napolidanza (IT) and Sao Carlos Videodance Festival (BR) among others. My short film 'Your Chevrolet' (2016) was awarded Second Prize and Cinema Prize in Choreographic Captures/Joint Adventures 2015, Munich (DE). My live works have been presented at On the Boards, Seattle Art Museum, Velocity Dance Center, Henry Art Gallery, and Seattle University in Seattle, WA and at Judson Memorial Church and Ideas City Street Festival in NY, NY and at FECK:ART and Lucy Guerrin Inc in Melbourne, AU, and at ADA Studio, K77 Studio, Kunstraum Tapir and Lake Studios in Berlin, DE as well as at Performance Works Northwest in Portland OR. My photographic work has been published in the 2nd edition of UK arts journal Blue Milk. Group visual art exhibitions include Perceptions at Kunstraum Tapir and Gi-Eok at The Corner Room in Berlin, DE and in FAKESLEEPAWAKE at Space Available, Seattle,WA. I was a Guest Artist in Residence at Cache Valley Civic Ballet, Logan, UT (USA) in 2016, 2012, The Field NYC Artward Bound Resident at Earthdance (Plainsfield, MA-USA) and a 2011 Summer Dreaming Resident (NY, NY- USA) a 2010 resident artist at Space Available (WA-USA) and a 2009 Flight Deck Resident at Open Flight Studio (WA-USA). I was a 2012 Artist Trust (WA-USA) award winner, a 2011 Seattle Mayor's Office of Arts and Culture (WA-USA) Individual Projects award winner and a 2008 and 2010 4Culture (WA-USA) grantee. I have received additional support from Kodak and The Northwest Film Forum.
When I reach 25 patrons I will remount (and share documentation online of) 'Mercy Is a Warrior" on the streets of Berlin. A protest based performance piece about our shared social responsibility and the vulnerabilty of shared space.  For this work I am blindfolded, gagged, and wearing earplugs. The safety and success of the dance depends both on a guide which leads me though the world but also on the street passerby which are trusted to not interfere with the performance or harm me. This piece has been performed in Seattle in a theater lobby at On the Boards, at a very large artyparty at Seattle Art Museum with Tobi Nussbaum as the guide and in NYC in the lobby of Dance New Amsterdam and on the streets of Soho for The New Museum's Idea City Street Festival with Julie Bordonaro as the guide.  The original intention was to do this work in many cities and situations... but life distracted me. With the rise of bigotry in the world we need the warrior of mercy now even more.  (Video trailer from NYC performance).Mercy Is a Warrior in NYC

2 of 3
Recent posts by MARISSA NIEDERHAUSER