Jenny Mysterious
is...


The KUNG-FU  "X-Files"!

"Buffy the Vampire Slayer"
meets
"Groundhog Day"
"Doctor Who"
in high school!
All of the above! More. Different. Armed. Usually late. Don't stand in her way. Also, don't be an alien invader or a monster type. And maybe think twice before asking her to the dance...
No. Scratch that. Ask her.

Jenny Mysterious is also a Time Travel story. 
1985
is Jenny's personal chrono-ground zero. (I have folders full of both digital and paper images from the hairspray decade. I spent the better part of this decade researching
that
one!)

It is finally time to start publishing this long-promised comics series! 
I'm going to start posting
new pages every week
, and I'm asking for help.  With Patron support, I'll get that ball rolling.., and
keep
it rolling!  This isn't Kickstarter.  This is something new.  This is what serious cartoonists actually
need
to work each day!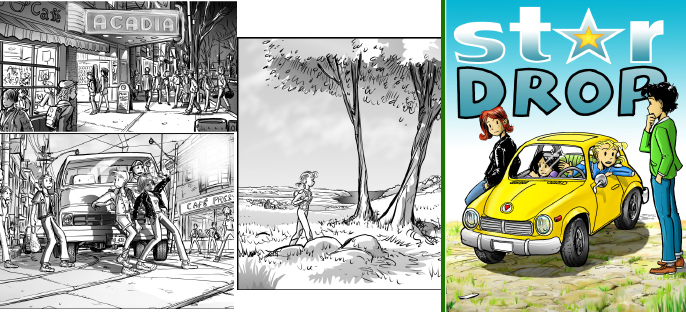 "But hold on...  You said two comic series.  What's up with that?"

Glad you asked!
As it happens, I made
another
video.  It's more informal; a
behind-the-scenes
video to answer all your questions...
Watch to find out...
Who is Mark Oakley?
What are these comics about?

So...  You're really making MORE than one comic series? (Yes! Two comics, One universe!)
You're posting them both for FREE?  (Kids are important! I don't just draw for us grown ups with the power of money.)
How can I help support this labor-intensive creative endeavor?  (Monthly auto-contribution.  And simply by reading!)
If you want to check out Stardrop and Jenny Mysterious, just head on over to my website.  There are lots of comics posted there, all free to read!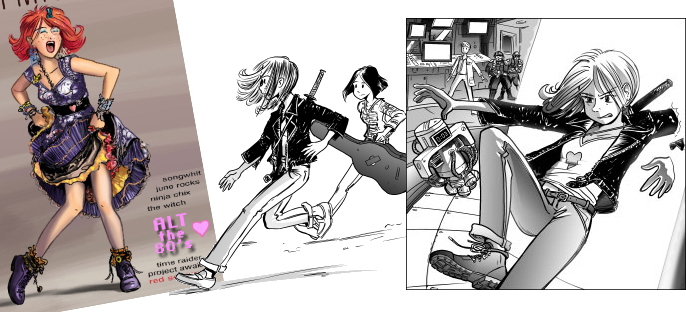 What benefits do you get when you become a patron?  Aside from my eternal gratitude, there's a bunch of great perks, including books and posters and other neat stuff!  (Please note; the perks below are just suggestions. 
You can contribute any amount you feel comfortable with, from a single dollar to as much as you'd like!)