Marshal Star
is creating Web Comics
Select a membership level
Marshal
Welcome to the Marshals!  For contributing you can get the following!
Access to the Patreon feed!
Sketch Dump uploads
Invite to the Patreon Only Section of the Marshal Star Discord.
 
Ranger
Keep flying Ranger!  Yoru new clearance gains you access to everything on the previous tier, as well as:
Full page before online publication
Art stream
Rough and sketch thumbnails of current WIP pages 
Research and Development
 Advancing Magiteck for the future of the Frontier!  With your new promotion gains you access to both previous tiers as well as the following:
Rough and sketch thumbnails of future Chapters
Ask us questions to be answered in a future stream/Podcast
About Marshal Star
(THE BELOW SECTION IS UNDER CONSTRUCTION.  WE APPRECIATE YOUR PATIENCE!)
Howdy!
Welcome to the
Marshal Star
Patreon, and thanks for stopping by.
The Frontier.

The vast, uncivilized expanse beyond the courts of the Dragon Houses. Where pirates prowl the space lanes, explorers seek their fortunes, and the wanted come to be forgotten.

For generations the Frontier has been at relative peace, its citizens and borders protected by the Stardust Marshals: Interplanetary peacekeepers who defend the innocent, protect the helpless, and preserve the freedoms they all hold dear. But now the spectre of draconic influence brings whispers of growing strife on coreward worlds, and many wonder what the future holds

Into these uncertain times comes the newest member of the Marshals: The crimson headed captain of catastrophe, Bri Savarin. A mystery to all but herself, and a hot tempered boot to the throat of every ne'er-do-well within eyeshot, Bri and her rag-tag crew of law bringers are determined to defend their charge by any means necessary.

But as the powerful forces of the Dragon Houses expand, what can they hope to achieve? And what secrets from Bri's past lay waiting for discovery?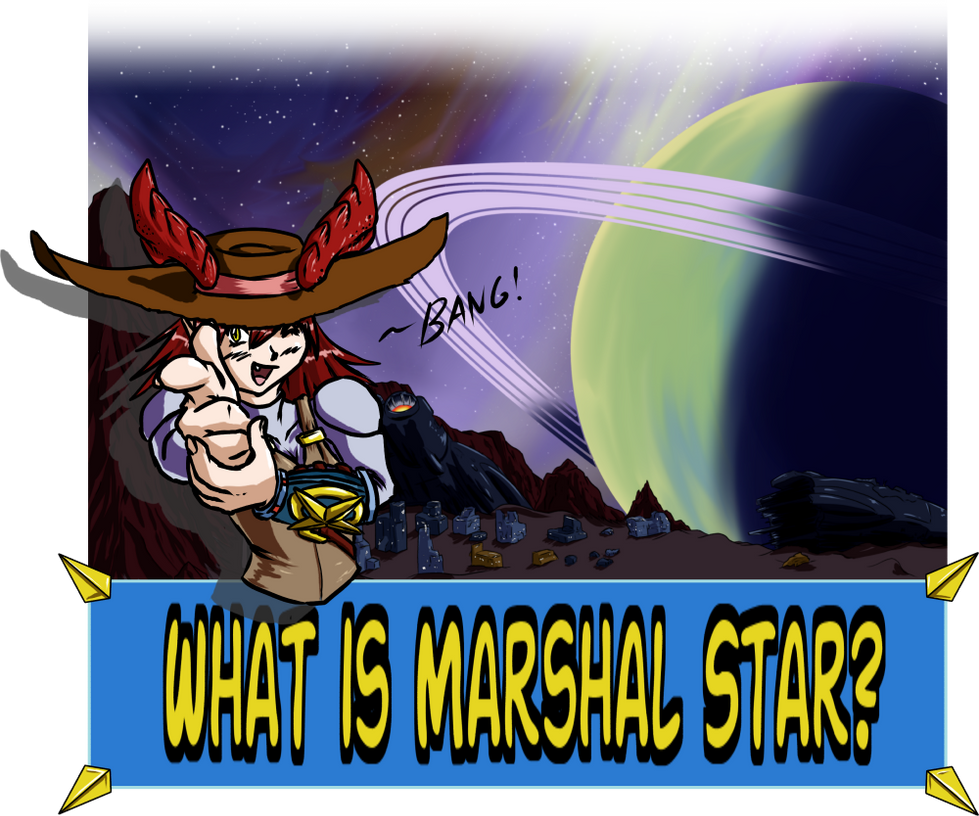 Marshal Star
is a web comic that combines Epic Fantasy, Space Opera, and a generous helping of classic Western adventure for a uniquely grand vision of life amongst the stars. Visually reminiscent of 90's anime's such as G Gundam, Outlaw Star, and Tenchi Muyo!, it follows the adventures (and misadventures) of Marshal Bri Savarin and her rag-tag team of deputies as they work to bring justice and peace to their lawless little corner of the Frontier Confederacy.
From humble beginnings chasing gangsters and pickpockets through the settlements and wilderness of the mining colony Providence, they gradually find themselves drawn into a much wider game between the Confederacy and it's vastly powerful interstellar neighbors that will decide much more than just some lines on a star chart...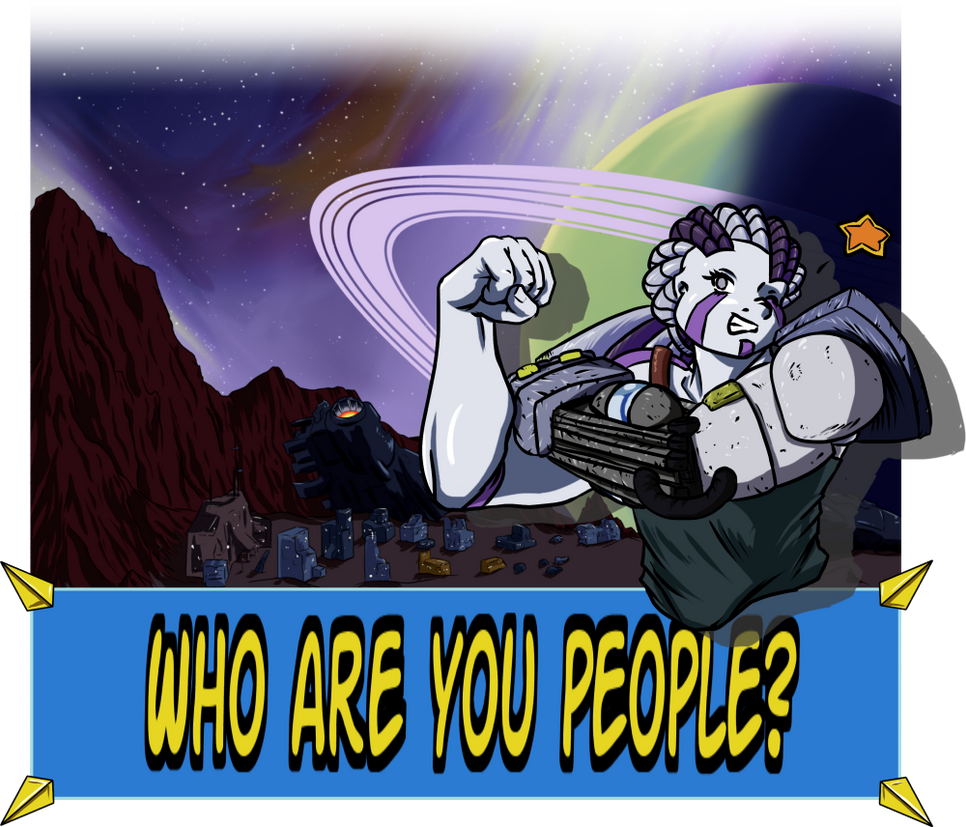 Denny Roth:

A paleontologist and independent illustrator, Denny's works have graced many a project large and small, as well as numerous conventions across the US Midwest. Between a love for classic anime and an (un)healthy fascination with Kaiju and dinosaur movies, he is the man behind the stylus for Marshal Star, and the initial spark that brought the idea into being. You can check out his extended catalogue here:
DR-Studios
Declan Burke:

"A gentleman of unsettled artistic temperament", at least according to his instagram, Declan has dabbled in many fields: live and voice acting, writing, photography, and philosophizing. Currently he splits himself between providing a steady hand on the keyboard as writer for Marshal Star, and a number of personal projects. You can find the latest from the Vocal Philosopher at his site:
Vocal Philosopher
.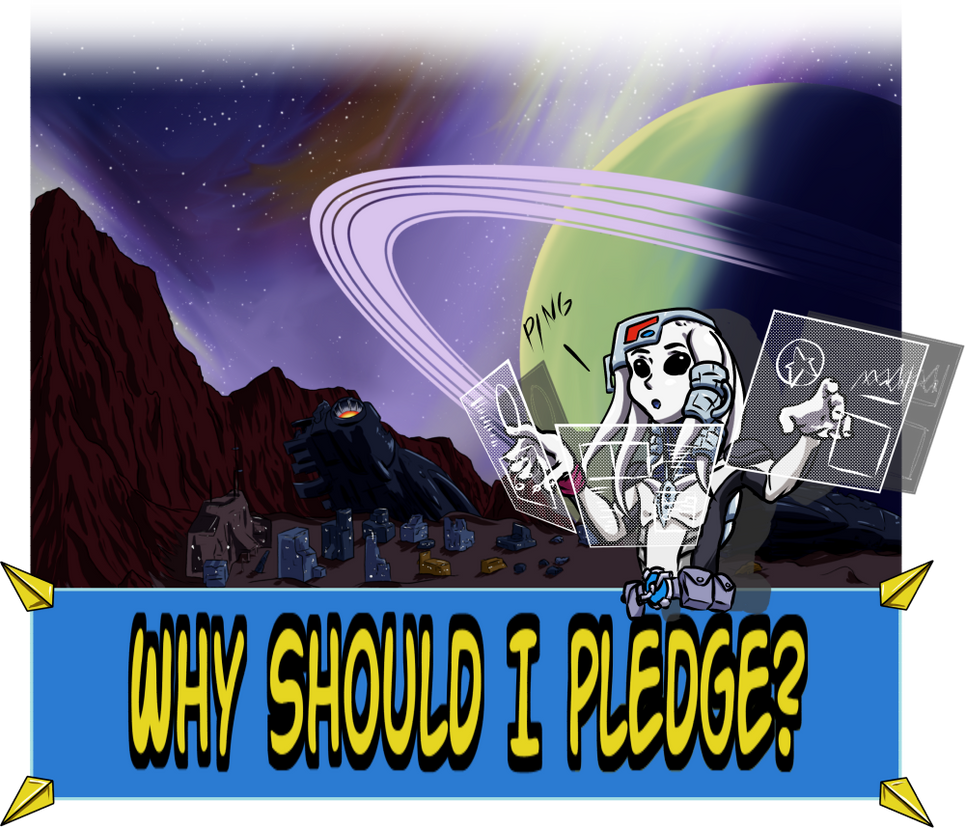 As independent creatives, we're no strangers to the viper's nest of the creative industry. Having had our fair share of trials and tribulations, we feel that the best way to deliver something we can be proud of and that people will enjoy, is to work directly with and for the people who love our work. With as few middlemen as possible.
There will never be a paywall, nor any pressure to donate to us; we firmly believe our work should always will be free to read for anyone who enjoys it. That said, for everything from website upkeep, printing costs for physical copies and prints, and numerous dreams for the future, Patreon will allow us to focus less on just pulling in a dollar amount to keep afloat, and start looking forward to all sorts of great stuff for you and your fellow readers!
Equally important, Patreon is also a chance to give some added value for those who can spare some money monthly to help us bring you all Marshal Star. You help make this more than just a fun hobby for us, and we want you to feel like the part of the team you are!
First and foremost, every patron will get access to our feed and Discord. Here you'll find plenty of behind the scenes content, from development sketches, to background information and extended bios from the world of Marshal Star! As pledges increase, we'll include access to pages early, story development and behind the scenes information about making the comic, brand new prints delivered direct to your door, the chance to ask us questions, chat with us directly in a monthly live call, and more!
All Patreons will get a physical copy of all current Marshal Star prints and they will receive a custom Lapel Pin of the Marshal Star Logo to show your support for the Marshals!

1 of 2
By becoming a patron, you'll instantly unlock access to 127 exclusive posts
By becoming a patron, you'll instantly unlock access to 127 exclusive posts
Recent posts by Marshal Star
How it works
Get started in 2 minutes