Marsha's Plate
is creating podcast content for people who want to be black-trans inclusive
Select a membership level
Marsha's Friends
There are no rewards other than know you are supporting us at this tier but we know you would give more if you could and we are humble by you giving us what you can...because we know you didn't have to. We appreciate you. 
Marsha Bae's
Our baes are people who dont mind sacrificing the cost of that morning Starbucks , a big bag of chip, or a sandwich once a month to help us sustain and be self sufficient black trans folks. You will have access to random appetizers(short unpublished Marsha's recording of hot topics that didnt make the show).  We appreciate you 
Marsha's Connoisseurs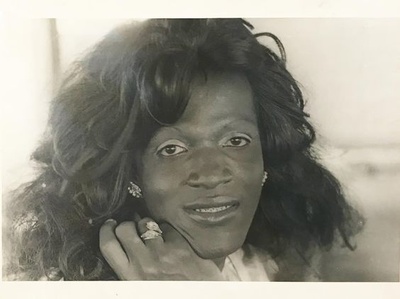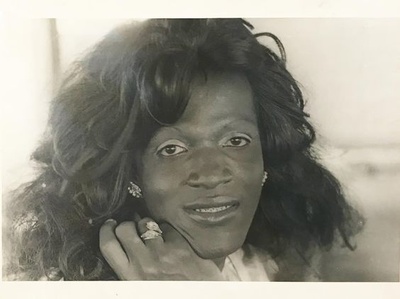 This will helps us get to the point where we self sustain and do this for a living . You can contribute to us for our expertise through lived experiences that historically goes under valued and under paid...We appreciate you for appreciating us
About Marsha's Plate
As poor black trans people, we stand at the intersections of racial oppression, gender inequality, socio-economic imbalances, and the consequences of phobias of all of our identities. So our voices are often silenced in just as many intersectional ways.
Podcasting gives us access to a global audience by bypassing the gatekeepers of traditional media who would otherwise shut us out of the social conversation
or, like in the 2016 Presidential election race, delegated us to only discussing dehumanizing issues such as the bathroom bills or our body parts in relation to surgeries we did or did not have. We care about our murders, unemployment, housing, police brutality, misogynoir, economics, education, sciences, Black joy and so much more that affects our livelihood and survival. Podcasting on a free Internet is one of our social justice tools and survival mechanism that allows our freedom of speech and self-expression. On this platform, we curate the narratives about our lives and examine them with the care and insight that only we can bring through lived experiences. We live in a time when transgender visibility is on the rise. One would think that we are getting a seat at the table finally, but understand just having a seat at the table is not enough if we are not given the power to decide what is going to be served on the plate. Here on Marsha's Plate , we know that access is not power. Visibility by itself is dangerous if it is not accompanied with real-life support mechanisms and an embrace of trans leadership. We are a intergenerational set of new trans leaders.
Self-sustainability is the ultimate goal. 

Y
our donations help us with that goal.

 

If you cannot donate monetarily, sharing our podcast is a donation of your audience and network. 

Thank you for supporting and being a part of us creating the change we want to see.
When we reach that goal we will be fully self-sustaining. We will be able to PAY people, mostly trans folks, to come to our show and share their time, expertise, and stories that push cultures forward. We will be creating archival episodes to save and store the stories of trans individuals who are doing powerful work inside of the community. Resources are the only limitation that affects what people we are able to showcase on our show. We are based in Houston and there are trans people all around the world. This goal will allow us to get to people in other locations expending our reach and access. This will allow us to do Marsha's Plate full time so we are not at risk of our transness being the catalyst for us being fired as it has been in the past. Working on something for us by us.  This goes along with our mission statement and core values of community building and shares our platform with people we believe in that are aligned with our politics and spirit.
1 of 1
Become a patron to
Unlock 37 exclusive posts
Connect via private message
Recent posts by Marsha's Plate
How it works
Get started in 2 minutes