Martin Miller - Guitarist, Composer, Producer
is creating Music, Videos, Guitar Instruction, Original Music, Gear, etc.
Select a membership level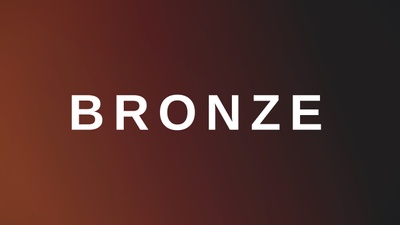 Bronze Supporter
Thanks for getting on the support team!
Access to Patreon feed
Access to closed Facebook group (Join the discussion!)
Access to my Patreon Lens (Patreons App similar to Snapchat)
All of which include exclusive behind-the-scenes band footage, guitar noodling, practice footage, gear pics, updates, etc. that nobody else gets to see!
BONUS: After 12 months of ongoing membership you will receive a FREE digital copy of my 1st solo record "The Other End" (Please get in touch to redeem!)
Silver Supporter
Your help means so much to me!
This tier gives you all the bronze perks PLUS:
guitar notation/TABs of band video highlights and occasional exclusive video guitar lessons
access to listening party webcast: we will watch new band videos together in a livestream and I'll be on camera to chat with you
album updates & snippets
After 12 months of ongoing membership you will receive a FREE digital copy of:
my album "The Other End"
the upcoming solo record
(Please get in touch to redeem!)
THIS IS A KILLER DEAL!
About Martin Miller - Guitarist, Composer, Producer
Hello there, my name is Martin Miller. I'm a professional guitar player and teacher from Leipzig, Germany, who has also branched out into music production and vocals.
In recent years I've been keeping busy as a guitar teacher at Carl-Maria-von-Weber College of Music and in private, touring the world doing Ibanez Guitar clinics, writing guitar courses for 
JTCguitar.com
, creating albums and original music, producing, mixing and performing other people's work and last but not least making videos for my Youtube channel. 
Why Patreon?


In recent years my 
Youtube channel
has become a huge platform of exposure for me. There has been a substantial growth happening as soon as I started inviting some of my favourite musicians into a music studio to play together and create dozens live-in-studio video performances.
As the view numbers increased, so did our ambitions to capture our performances in the highest video and audio quality possible and we went from covering 5-minute tunes to massive 24-minute medleys (Deep Purple, 
Queen
, etc.) and even full albums (
The Dark Side of the Moon
). The next step in order to take this project to a higher level was to invite high profile international guest musicians to sit in with us, such as Tom Quayle and 
Andy Timmons
.
Unfortunately these 3-day recording sessions have become very expensive. It has only been possible to create these videos thanks to the good will of our generous 14-piece crew & band that has as of now has been working completely for free. But even in this case - the expenses for each session have grown into many thousand Euros due to travel expenses, acommodation, food, borrowing of audio & video gear, guest fees and much more.
In order to keep these videos coming at a steady pace it has become necessary to ask you, our amazing ever-growing viewership, to support us financially. This will enable me to cover the expenses and to pay the band & crew the fee they deserve for their time and efforts. These videos take an incredible amount of time to prepare and produce for everybody involved.
Here is what an average session costs with up to 6 band members, 5 camera men, audio engineer & technical assistant:
Driving cost for 11 people (2 of them are locals, the rest has hour-long journeys): 1100€ (~100€ per person)
Hotels for 11 people for 3 nights: 2200€ (~200€ per person)   
Food for 13 people for 3 days: 975€ (~75€ per person)
Flights for overseas guest: 500€
Borrow recording gear: 600€
Total: ~5375€ per session
(we usually record 5-8 videos per session, as of january 2019 we have done 6 sessions since december 2016)
... that is counting without a single Euro of profit for our band, crew or guests!
Without your help we can't sustain this project mid- or long-term!


What is your contribution going to achieve?
Your financial support is going to help in many different ways regarding the Martin Miller Session Band as well as various other projects. Here is what you help me out with:
Cover the expenses and fees of the Martin Miller Session Band and crew, which means we can have recording sessions more often, increase the production quality and invite many more amazing guests
You'll enable me to take time off from daily work and spend it on mixing and editing the videos, so I can post higher quality videos more regularly (a medley can take me weeks in post to make perfect!)
I will have more time to create free guitar instructional content & JTC Masterclasses
You will help me create my next solo album inlcuding official music videos (studio expenses, musician fees, mastering, music video, etc.)
What do you get in return?
Apart from the warm, fuzzy feeling of knowing you helped create tons of new music and content, your contributions will be rewarded with lots of cool perks, many of which are highly exclusive.
Supporting me on Patreon will get you (depending on your tier) access to my Patreon posts, a Facebook Patreon Group, behind-the-scenes content, guitar notation/TABs, exclusive listening-party webcasts and exclusive guitar lesson webcasts, your name in the credits, album updates & snippets and more!
Check out the different tiers available on the right and THANK YOU from myself and my team from the bottom of my heart. You guys make all the difference!
All the best,
Martin.
For further information get in touch through
[email protected]
or my website 
http://www.martinmillerguitar.com
.
Game Changer

I can finally spend a good percentage of my time crafting my album, putting up free guitar lesson content and release Session Band videos at a more steady rate. We covered most expenses and will be able to continue this project.

At this stage I can guarantee to have two band filming sessions per year. I will also hire master transcriber Levi Clay more often to provide exclusive transcriptions of recent performances.

Know that your help made all the difference!
1 of 1
Recent posts by Martin Miller - Guitarist, Composer, Producer
By becoming a patron, you'll instantly unlock access to 44 exclusive posts
By becoming a patron, you'll instantly unlock access to 44 exclusive posts