Martin de Madrid
is creating an Animated Biography of Milarepa, the Patron Saint of Tibet
Select a membership level
The Grateful Living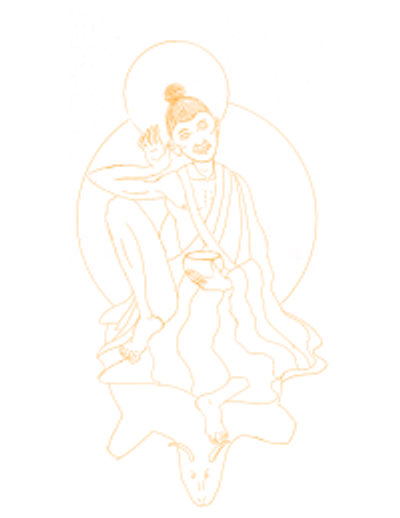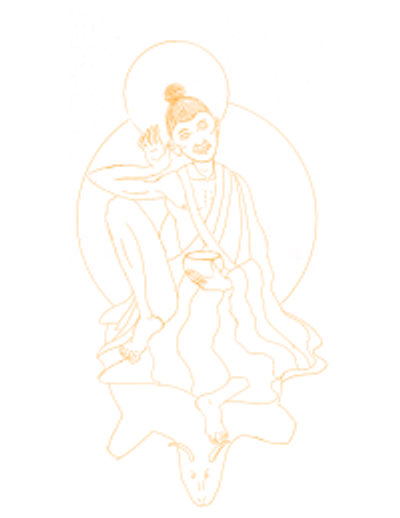 Restricted Artist Blog:  I will take you "behind the scenes" in the creative process, explaining what is going on (and what I am thinking) as I solve drawing problems through a "patrons only" Artist's blog as I work on my Master's project, an animated life of Tibetan saint, Milarepa;

Big Tipper
Restricted Artist's Blog access and
inclusion in credits roll on animated shorts;
Art Lover
Restricted Artist's Blog access;
Inclusion in credits roll on animated shorts;
Your choice of one of the three limited-edition fine art gicleés (supplies limited, shipping charges apply). Once the prints are all distributed, I will change this reward.
About Martin de Madrid
WHAT PATREON IS AND HOW IT WORKS
Patreon is a website which uses a variation on the idea of crowd funding to give artists ongoing funds to continue making their art. Prospective
patrons can agree to donate a fixed sum of money each month
to their favorite artists' accounts. In return the artists can reward his patrons with different prizes which vary according to how much support the patron gives, just as in other crowd funding sites, such as
GoFundMe
, 
KickStarter
and
Indiegogo
.
The thing which sets Patreon apart from crowd funding sites is that it provides
ongoing
support. For example, someone viewing a Patreon artist's page they really like might choose to donate at the $5 per month level, and for this their reward might be the ability to access a restricted part of the site which has videos of work in progress, or some other reward. Other levels of monthly support usually have increasingly more desirable, and/or valuable rewards for increased levels of financial support. The artist sets the support/reward relationships he thinks will attract patrons. Alternatively, he might make the entire site open to everyone, and accept whatever level of support people wish to contribute.
It is an elegant, fair and affordable solution to the age-old problem artists have of locating and attracting patronage in order to be able to concentrate on making their art.
Patrons can stop support at any time, or change the level of their support,
so it behooves artists to make the rewards worth the patron's support and to promptly fulfill all promises of rewards they make. The most valuable things about this model is that it allows artists to 1) build a base of patrons/fans, 2) to receive possibly significant support and 3) become more widely known.
If you enjoy what I am doing on this site, I invite you to seriously consider becoming my patron. Your support will allow me to make more and better art, and I think I have some very enticing rewards for my patrons.
Want to become my patron?  Just click the big red
BECOME A PATRON
button on the upper right corner of this page.
Thank you for taking the time to look at my Patreon site!

-- Martin
WHO IS MARTIN DE MADRID?
I am a classically-trained realist painter who has been painting professionally for over 20 years.  My specialty is the materials and techniques of the great masters of the Baroque (17th century: Velasquez, Rubens, Rembrandt, etc.).  I work in most of the traditional media: pastels, oils, watercolor, chalk,  graphite (pencil), charcoal, etc., and I have highly-developed teaching skills honed over the past forty-four years teaching everything from yoga to emergency medicine to English.  Some of you might remember my
Old Masters' Painting Techniques Newsletter
, a vlog on classical painting techniques in the early 2000s.
After developing a violent allergy to turpentine (I am investigating the use of oil of spike lavender as a non-allergenic replacement for the turps), I decided to return to basics, and for a classical artist, that means drawing. Currently I am working on three major drawing educational projects: the Brague sight-size drawing course; figure drawing from imagination using the Burne Hogarth figure drawing series; and learning to animate. Along the way I have picked up advanced skills in perspective drawing.
I have been working on a Master's degree in Creativity Studies, and am using what I learn to inform and transform my art processes, as well as using those processes as part of my "laboratory" in writing the Master's degree thesis.  My research centers on the creative processes of animators, because they have so many levels of creativity in their work, from drawing to "acting with a pencil", to giving input on script changes.  They work in a high-pressure, deadline-driven environment and so have to constantly push their creativity to keep up.
As part of my degree requirements,
I am animating at least one scene from my project to make a film about the life of Milarepa, the patron saint of Tibet.
  I lived with and studied under a renowned lama in Milarepa's lineage, and have excellent contacts for this effort.
Since my goal is to support my continued creativity, I have been sure to include rewards which take you into the process behind my art: the doodles, philosophical elements, alternative ideas, and, most importantly a "Creativity Blog", or "Artist's Diary" where I will keep a stream-of-consciousness diary of what I think about while drawing (or silversmithng, or painting, or whatever).  I have really tried to give great value in return for your generosity in believing in, and supporting my endeavor.
But this effort is more than just about me creating something interesting, it is also about helping you to master the important artistic techniques which allow YOU to create, so there are rewards which teach the technical side of art, too.  At the high end, I will even be your mentor and critique your work.
Keep checking back, I will have a video (or two) and some work put up, hopefully soon.  Oh, and a big THANK YOU!
-- Martin
Subscription to Adobe PhotoShop (about $19.66/month). I am a graduate student and get discounts. Like the Cintiq, PhotoShop is used industry-wide to color and retouch scanned animation cells.

1 of 5
Become a patron to
Connect via private message
Recent posts by Martin de Madrid
How it works
Get started in 2 minutes