Matingas
is creating a life blog, photos, Tj food reviews, beer videos, and more.
Select a membership level
The Matingas Show Goes On!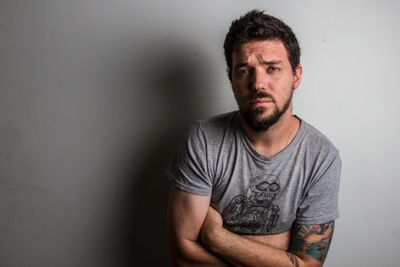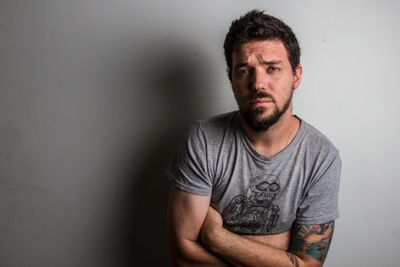 Pay whatever you can!

Even if it's just $3.00 a month I appreciate it!

All my content is free!!

By subscribing you help me to be myself and to continue to write, take pictures, blog, drink, and do everything that I love for your entertainment. 
All-access Patron
$10 a month! I officially owe you a beer (per month).

You also get access to full-size files of my pictures! My prints sell for over $100. Now you can download the pictures and print them yourself wherever you want for only $10 a month. 

(Please hold what I build up the print catalog, if you like any picture I've taken, I'll gladly email it to you).

Thanks. I truly appreciate it. 

But seriously, let's have a beer together.

Oh we drinking plenty of beers!
Signed Prints!
Whoa! 

You are a Matingas lover!

Thank you so much for your support. With this tier, you can choose any picture that I've taken (including my nudes *wink*) and I'll mail you a postcard print of that picture with a thank you note and more EVERY MONTH! 

The postcard doubles as a beer coupon that you can redeem in Tijuana whenever we coincide. I'll give you a free tour of Tijuana with the coupon as well! 

Oh we drinking plenty of beers!
About Matingas
Welcome to my Patreon, let's have a beer!
I'm an author, blogger, photographer, journalist, gamer, Tijuana tour guide, beeraholic and more! I self-published two books in 2020, available on Amazon: 
Tijuana Adventure - Confessions of a Tour Guide
and 
Paparazzi Daze - Celebrity Encounters
(if you don't want to give money to Amazon, there's a tier for that). I have also written a handful of cover stories for the local alt-weekly, the San Diego Reader, as well as Tijuana news. My journalistic articles can be found in my 
SD Reader
profile. 
I have been doing tours of Tijuana (as 
Tijuana Adventure
) since 2014 until 2020 happened and the pandemic made me quit my tours. And you know what?! I fucking miss it. Especially talking about the city and the great beer scene. Because of that, I started drinking beers on 
YouTube
and talking about it. I also love all the food that surrounds the Tijuana area and I constantly post pictures and reviews about it on my 
foodagram
. 
All my content is FREE and it is often stolen and used by other people. That's why I have no money!
Thanks for the support to any and all of my Patreons and/or fans! 
Seriously, I appreciate it. If you are ever near me, let's have a beer!
The tiers will get better as I learn how to be a Patreon guy.
$76.72 of $1,000
per month
Baja Summer Road Trip!

My goal is simple: I love road-tripping but I don't have the money for it. I like visiting new places and eating whatever the local food is (and beer if they have it). To be an adventure travel writer/photographer is the dream. If I reach my goal, I'll go on an extensive road trip all the way to La Paz or Los Cabos taking pictures, writing, and flying my drone around. 

The finished result will be numerous blogs, pictures, and videos of the Baja peninsula. At the end of the journey, I'll sit down and write my third book.

Yes.

That's the plan.

So how about it?

Give me money, please?!

1 of 1
Become a patron to
Connect via private message
How it works
Get started in 2 minutes