Matrices
is creating Fursuit and Craft tutorials
Select a membership level
Supporter
Get involved!

Show your support for what I do by pledging any amount.
Get the latest news and updates regarding Matrices.net
Gain early access to image tutorials or written tutorials before they are published to the public. 
Have input on what to update next!
Enthusiast
Downloadable extras!
Get access to PDF and Printable-format handouts and tutorials for offline use.

A long-term goal I have is to make many of my tutorials available in an offline/printable/handout format for events and teaching engagements. 
Get yourself access to any printable format guides and patterns that I have created.
Additionally:
Get all the Patreon tier rewards Supporters have access to!
Sponsor
Sponsorship!

Set yourself up as a sponsor of Matrices.net
Get your name, online alias/fan name, or business name listed on the "Sponsors" section of Matrices.net! 
Additionally:
Get all the Patreon tier rewards Enthusiasts have access to!
About Matrices
Welcome! My name is Matrices!
I have been involved in the furry fandom for over 20 years, for about as many years it has been my hobby to share fursuit making guides and tutorials, free to all on
Matrices.net
. As of Oct 2016 patrons have helped me achieve the new website design you see today as well as an incredible variety of new tutorials for the public to enjoy!! My website isn't just a personal website or a place for my business endeavors, its actually a fandom resource for the many costume tutorials that I have written!
What Goals Will Matrices Be Trying to Achieve?
With the help of patrons lending their support each month, I am able to dedicate time towards making the
Matrices.net
resource even better! Contained within this Patreon are informative WIPs, tutorial texts for soon-to-be-released costume creation guides, a few art-related things here and there, as well as website updates, tutoring opportunities, sponsored tutorial content, printable sewing patterns, plus much more in store!
My present focus has been creating PDF versions of all of my guides both past and future, so I can make my content available to be downloaded for offline use, just like an ebook or something that can be printed at home. I am still actively working hard to consolidate all of my tutorials that have been spread to the winds all these years that I have been involved with the furry fandom.
Over the span of many years I have been helping people new and old to fursuit making. (Maybe you have found my tutorials when you were first getting started?) I realize I have a lot of information and free-to-the-public content already available, surely that is worth showing support for. But that's not all! I am concurrently working towards expanding and consolidating new and old content with modern technique updates. My goal here is that I want to create, photograph, consolidate, revise, and update creative instructional content --- all into a gorgeous and useful fursuit resources. Once I reach that goal, I'm going to keep going! More tutorials! More new articles! More instructional fursuit topics!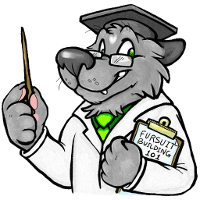 Creating and sharing WIPs and progress photos has been a hobby of mine since
before
I was involved with the furry fandom. I want to continue to share knowledge freely to fursuit makers of all skill levels, and plan to use Patreon's resources with your help to continue to fund this endeavor! Not only will my goals include what I mentioned above, including revising all of my relevant old tutorials (with new photos and expanded information) but to also fund the creation of new guides and articles, as well as offering tutoring opportunities to those that may need it.
As a patron, you will be in a unique position to not only show your support of my passion, but share in it! You'll also be helping fund my creative endeavors in helping teach others. As part of my Patreon supportors you will have early access, have the opportunity to candidly share your feedback or ask for help on the posted topics within. Your name or nickname as a Sposorship thanks on my website. Tutoring opportunities if you need it, and other really great things that all benefit the fursuit making community! 
Why pledge?
I want to share in the joy of seeing others share the hobby of fursuit making.
I love seeing costumes, I certainly can't make them all myself!
I put a lot of time and effort into putting together tutorials for others' creative pleasure, help me teach others to bring their character costumes to life! It has been a pleasure to help so many makers from afar, so if you enjoy my creations and want to be involved in helping me update what I already have, as well as create new content, please consider becoming a patron! 
I am a self-employed professional tailor, freelance artist, businessperson, and also a fursuit maker! This goal to create my tutorial website has taken time out of my professional life. Since it takes a significant amount of time to photograph (or re-photograph smaller details of) new pictures and update and write all the information for each tutorial, as well as for new articles, it would be a serious help to earn patrons who are interested in sponsoring that effort! To work towards this goal is very exciting to me, but I know it will take me much longer if I do it alone. Why not involve you? Your friends? The furry fandom? Other fandoms? 
Thank you for considering being involved!!
I certainly appreciate every pledge I get, especially if you have used any of my tutorials and how-to's to create items for resale. If you cannot pledge yourself, but want to support my teachings and see tutorials get revised, please pass on the link to your friends and colleagues!
Special thanks to my Patrons, with their financial support I can spend so much time developing all of this content and carefully photographing tutorial steps in detail for the benefit of all. You guys are sincerely appreciated and without you many of these tutorials wouldn't exist! THANK YOU!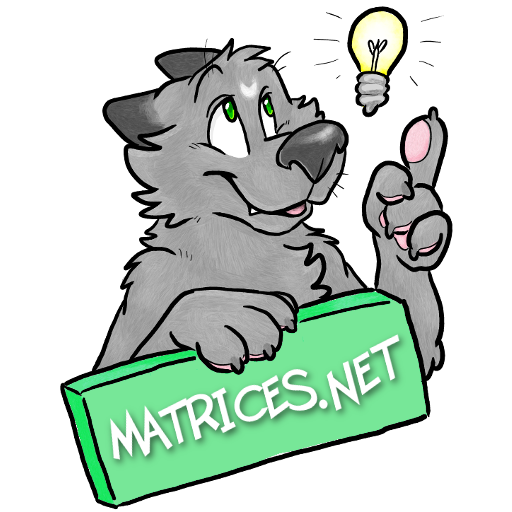 Goals Achieved:
✓ Oct 2016
- New website design for 
Matrices.net
!
✓ 2017 
- 20 NEW tutorials and articles! 
✓ 2018
- 19 NEW tutorials and articles!
✓ 2019
- 18 NEW tutorials and articles!
✓ 2020
- 9 NEW tutorials and articles!
✓ 2021
- 10 NEW tutorials and articles!
By becoming a patron, you'll instantly unlock access to 73 exclusive posts
By becoming a patron, you'll instantly unlock access to 73 exclusive posts
How it works
Get started in 2 minutes