Matt Reeves
is creating horror games.
Select a membership level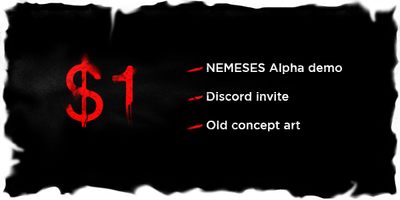 one
$1 is more than enough to show that you support me. Thank you so much. Here's what you get:
 • NEMESES Alpha demo
 • An automatic invite to the Discord channel
 • Concept art for old projects that may or may not be revived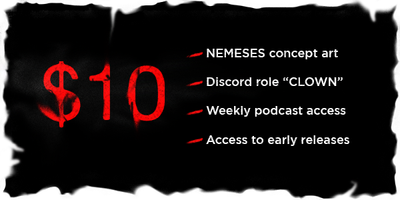 two
With this tier you get everything from Tier 1, as well as:
 • All NEMESES concept art since 2013, including a backstory on how the project came to be
 • The Discord role "CLOWN"
 • Access to a weekly podcast where I talk about anything and everything horror, or anything at all (coming soon)
 • Premiere access to all early releases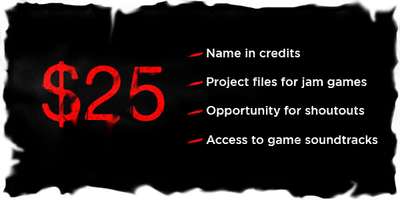 three
Everything from tiers 1 and 2, plus:
 • Your name featured in the credits of my games
 • Project files of all my jam games (this is great for learning the Unreal engine!)
 • Opportunity for weekly shoutouts
 • Access to game soundtracks, whether they're complete or partial
About Matt Reeves
Hello, 
friend
.
Ever wondered what one of your favorite horror games looked like behind the screen? 
My name's Matt, and I create games from the ground up. Step inside, and see what that process looks like. You can have a look at every piece of development, from making a texture, to producing a song.
It's a whole lot of fun, but it's also really hard work. That's where
you
fit into the picture. Help me feed my family by making awesome games. In return, you get some great perks.
Check out the tiers over to the right, and see what fits you. Certain tiers will allow you to come hang out with me. Even if you can only give $1, or if you have nothing to give, but are willing to follow and share, it's all very, very important to me. Whatever you have, little or small, I appreciate it all. I appreciate
you
.
I've got big plans, and you can be a part of them. So come with me.
I'll start a monthly video update for Tier 3 and up.
2 of 4
Recent posts by Matt Reeves