Matthew R. Bishop
is creating Epic Fantasies
Select a membership level
Cafe Patron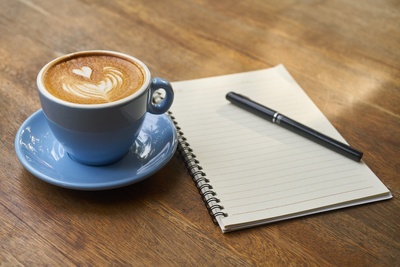 Email Announcements (optional) when new books are published and available, links included
Patron-only posts
Chat and community access
Honestly, every coffee I can buy is another few hours I can write. Thank you for your support!
Writing Patron
Invitations to review and provide feedback on exclusive new story content long before it goes to market (Pre-ARC, because early feedback matters more!)
 A copy of each new paperback delivered straight from the manufacturer immediately after publishing. If you prefer e-books, just give me your email!
Plus all previous benefits
I write every first draft by hand, which lets me map out new territories to scale, chart new magic systems, design new languages, and other important worldbuild-y stuff that's impossible on a Word doc. It also means I need to purchase a lot of blank books. Thank you for your support!
Publishing Fellow
Acknowledgments in upcoming print and digital books
Signed copies of all published paperbacks and new ones as they're published mailed personally from my home
 Plus all previous benefits
Publishing is expensive. A writer needs to invest upwards of one thousand dollars of his or her own money to produce one new title, but only makes about one dollar per sale. For myself and most other writers, publishing a new book is a net loss. Major contributions enable me to publish more of what I write. Thank you for your support!
About
I am an independent novelist who relies on the support of readers and patrons of literature like you.
My goal is to continue writing innovative, quality new stories that move the genre forward, and to offer those stories at the lowest possible price for everyone to share and enjoy.
I don't have a major publishing house bankrolling my books, so I'm calling on readers, writers, and patrons of the arts to join this community at the ground level.
This is a page for patrons who would like to join my writing community and help fund future projects. For those of you just looking for books or to learn more about the fantasy world, check out my website,
MatthewRBishop.com
Thanks for reading and being a part of our community!
Primary Goal: $500.00/month

This allows me to concentrate more on my writing, spend more time publishing the manuscripts I've already completed, and to improve production quality, including illustrations and cover design.
1 of 3