Matthew Thurber
Comics and animated film and serialized literature
Select a membership level
Frugal Anchovy
DO NOT JOIN THIS TIER if you want to receive PIRATES OF THE CONDOMINIUM unless grandfathered in!!! You are a devoted reader of the hot daubs of serialized literature forming the Neo-Realist novel "THE FRUGAL ANCHOVY" from back in the day. You are content to drive 5 mph over speed limit.


Junior Detective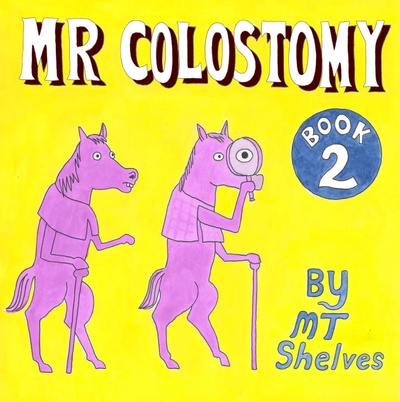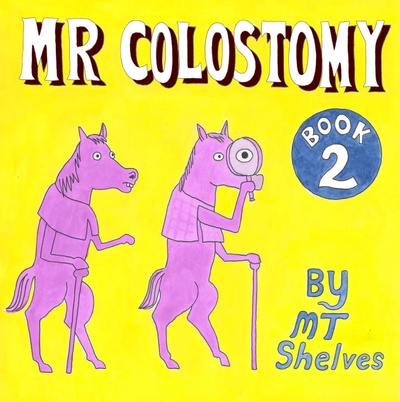 DO NOT JOIN THIS TIER if you wish to receive PIRATES OF THE CONDOMINIUM, unless grandfathered in!!!
At this tier, you will have the cold comfort of access to all episodes of the ongoing mystery comic MR COLOSTOMY, and other vintage delights, including the = or How to Have Fun with Rocks, Poggio, Grouse Dance, and Frugal Anchovy fictional arcs from 2020. Enjoy re reading them in your rocking chair, and whatever solace they and your threadbare surplus army blanket might bring you.

Sea Cat
At this tier, you are guaranteed to receive a subscription to 2 issues per month mailed to you, on 13th and 26th days of the month,
of PIRATES OF THE CONDOMINIUM, a physical newspaper/ role playing game/ film in the form of a comic book. 
...INTERNATIONAL SUBSCRIBERS at this tier will still receive both issues, but they will be mailed out in one batch on the 26th.

About Matthew Thurber
Matthew Thurber is the author of 1-800-MICE, INFOMANIACS, Art Comic, and Mr Colostomy. He operates Mrs William Horsley film studio which produced the 16mm films Fleegix (2019) and The Sea Masons (2021) the animation How the Dog Learned Perspective(2021) Mumblecore Musical (2020). He teaches comics and film at Queens College, curates the "Magic Floot" animation series, played saxophone in Soiled Mattress and the Springs, and piano in Ambergris. For 20 years he has created comics, animation, serialized literature, performance, and other folk art / hybrid mediums.

PIRATES OF THE CONDOMINIUM is a new series you can subscribe to for 5$. Issues will be are mailed out on the 13th and 26th of each month to subscribers. I will try to post as much writing and process stuff as I can. Thank you for your support!!!
By becoming a patron, you'll instantly unlock access to 194 exclusive posts
By becoming a patron, you'll instantly unlock access to 194 exclusive posts
Recent posts by Matthew Thurber
How it works
Get started in 2 minutes