MattsyKun
is creating the Welcome to Rakuenko Webcomic!
Select a membership level
The Offering Box!
For when you just want to tip!
WIPs and Sketches! Get sneak peaks at what I'm working on, from comic panels to dumb doodles!
Access to The Old Stuff! Want to see what Welcome to Rakuenko was like before it came into being? See REALLY old concept art. I'm serious, it's old af. Kinda embarassing, really...
Access to the Welcome to Rakuenko Discord!
Includes Discord benefits
Keyholders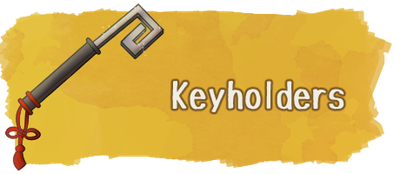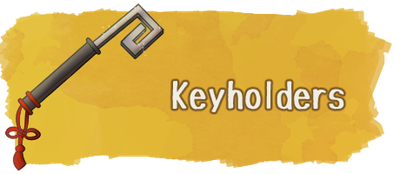 See high-res comic pages and images before they're posted anywhere else! See up to 5 new pages weeks before anyone else! Pretty much, when I finish it, it'll get uploaded here first.
Participate in polls on world-building, product designs, and YCH ideas!
Chances at cameos! Get a chance at your character being featured within the world of Welcome to Rakuenko! No matter the species, they can be modified to fit.
Exclusive Lore Dumps! That's right, now you too get to suffer through my rambling on the lore of Welcome to Rakuenko, including background information, species info, and more!
Free Phone/Desktop Wallpapers! I change my wallpaper often, and you should to! They'll be free to download to grace your devices <3
Previous tier's rewards!
Includes Discord benefits
Field Foxes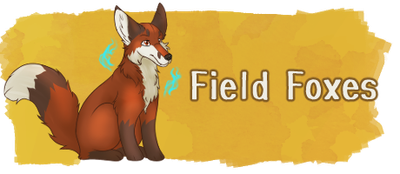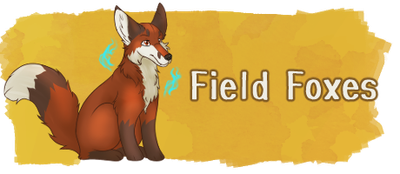 Previous tier's benefits!
Montly bases! Get access to a base (or two) every month. These bases are free for you to use!
Tutorials and Walkthroughs! Get access to tutorials, walkthroughs, and links to brushes I use in my work! (Note: brushes may not be created by me)
Merch reservation/preorder! Interested in limited-edition merch, like keychains or pins? Patreons will get first dibs at slots to guarantee their merch! (Note: this is not a "club" thing; you will get early access to a shop)
Commission Priority! Get priority when certain commissions open up before the general public!
Special shoutouts in eBooks/printed materials! If you're pledged at the time I release an eBook or a physical book, your name will be printed in a special "Thank you" section!
Includes Discord benefits
About MattsyKun
Who am I?


I'm Ally, more commonly referred to by MattsyKun! (I also go by Kimiko. Yes, my fursona is the main character, it's a long story...) I'm a self-taught furry artist in Missouri! My hobbies include gaming, foxes, collecting enamel pins, and cooking!
But most of all, I enjoy storytelling and drawing, and what better way of culminating 10 years of storytelling into a wonderful, visual format?
Welcome to Rakuenko
(loosely translating to "Fox Paradise") is my webcomic! This is the culmination of 10 years of different characters and 3 different timelines, converging into a singular, fox-centered universe.
Welcome to Rakuenko!

Kimiko Inari is the Lead Guardian of Rakuenko, the capital of The Cedar Forests. Being the second-strongest fox in all of the fox's kingdom, Kimiko is often assigned to the tough jobs that nobody (including her) really wants. Unfortunately, her newest job will be her hardest: wrangling her family together. After all, a Blessed fox cannot fight alone, and Kimiko will need all the help she can get.

My goal is simple: to create a story about foxes where they're the good guys. More often than not, foxes are always the "bad guys", causing trouble with rodents and murdering cats for seemingly no reason. Or, they're prey, hunted by big creatures for their pelts. Having read pretty much every fox-centered book that exists, I wanted to flip the narrative and give my favorite animal their moment in the spotlight!
So, Why Patreon?


Let's get real: webcomics are a time-consuming, sometimes expensive venture. The last time I wanted to give my all to a comic was... 10 years ago, when I was first writing part of what is now Welcome to Rakuenko in notebooks in high school. And as much as I adore my day job... this is my calling: creating a story that will hopefully leave an impact on people and inspire them to begin their own adventures.
Your support will allow me to dedicate more time for this wonderful story, as well as getting resources and tech to become an even better artist! And, it'll allow me to give back to the community! After all, I wouldn't be a good kitsune of Inari if I didn't give back <3
(oh, and I'll be able to eat something healthier than gummi bears and goldfish while I work.)
No matter what you pledge, just know that I love and appreciate every single one of you <3 Together, we'll create the best damn story about foxes of this decade!
Note about the comic!
This comic takes place in a fictional, Japanese-inspired universe, with references to Japanese mythology. I try my hardest to remain respectful of the culture that inspired this series (although there ARE some purposeful deviations from it), as Inari-okami is my own patron deity! If you find that something is inappropriate or innacurate, please don't hesitate to reach out to me and let me know!
Everyone likes stickers, right? If we can reach this goal, I'll mail out a monthly sticker. The subject? Chosen by YOU! (Via Patreon Poll!)

1 of 1
Become a patron to
Unlock 28 exclusive posts
Connect via private message
Recent posts by MattsyKun
How it works
Get started in 2 minutes