Max Solo Music
is creating highly detailed guitar gear reviews on YouTube
Select a membership level
Presence - Be Present
My gratitude and thanks plus some extras:
Access to all member-only posts
Early access to new videos (unusual, but happens)
It's extremely unusual but sometimes videos are ready before the day they go public. Get to watch them first! May there be any member-only extra content, you get to watch that too.
Resonance - More Buzz
Everything from the lower tier, plus:
Get high quality downloads of all demo compositions from my guitar reviews.
Tone - Set It to Default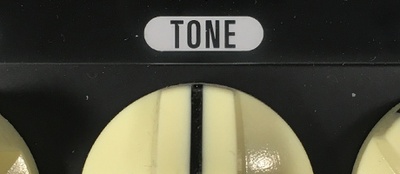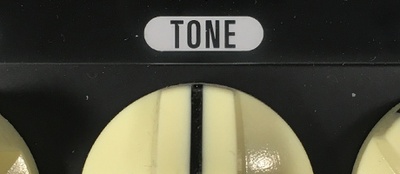 Everything from the lower tiers, plus:
Your name in the end credits of the videos
Your name will appear in the end credits of the videos unless you want to stay anonymous. Due to working ahead it might take three or four videos before your name appears in the credits.
About Max Solo Music
Hey everyone and welcome to MaxSoloMusic.
I've been making guitar and guitar gear related videos since 2015.
Even back then it was very easy to find highly detailed product reviews on cameras, computers, electronics in general. But not on guitars and guitar related products. And that was unfair to the Guitar community. Didn't we deserve to know everything about the products before buying them just like camera geeks or computer nerds did?
I wanted to watch detailed guitar gear videos but they didn't exist. So, at some point I've decided to apply my number one principal: if you want to get something good - make it yourself. And that is how my channel started. My goal always was to provide as much information as possible. There's no such thing as too much information when it comes to making a decision about buying a very expensive guitar or pedal.
Now, years later, I publish a new video every week or almost every week and I'd like to believe that I'm getting better at making them. What I know for sure, is that it takes a tremendous amount of time. Making videos is pretty much the only thing I do at the moment. But still, it takes 7 days a week to produce hopefully one video. I quit everything else, I don't have a daytime job or any other source of income. But I'm doing all right. I have a place to stay, some food to eat and some guitars to play. So, it's not like I'm going bankrupt or something. But if you watched a couple of my videos, thought it was pretty good and want to throw in a couple of coins, that's awesome. Which means I'll be able to invest into more video gear and make even more detailed videos for you. It's entirely up to you, no pressure. If you don't wanna give, don't give. Keep enjoying the videos, thanks for the views. But if you do, that's very much appreciated. Everything received will help me to bring you more of the same in the future.
Max
youtube.com/maxsolomusic
By becoming a patron, you'll instantly unlock access to 21 exclusive posts
By becoming a patron, you'll instantly unlock access to 21 exclusive posts
Recent posts by Max Solo Music
How it works
Get started in 2 minutes