Melinda Viergever Inman
is creating The Shadows Come, sequel to No Longer Alone
Select a membership level
$5 Contribution
Contribute $5, and you'll receive a free ebook copy of The Shadows Come
$10 Contribution
Contribute $10, and you'll receive a free ebook copy of The Shadows Come, as well as my inspirational material in your Inbox once a week.  
$25 Contribution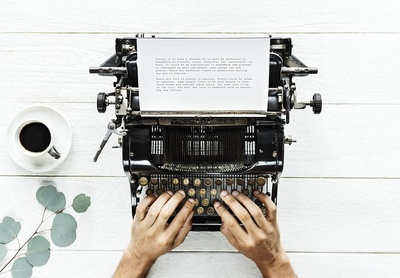 Contribute $25, and you'll receive a free paperback copy of The Shadows Come, as well as my inspirational material in your Inbox once a week.  
About
The Shadows Come, sequel to No Longer Alone, is ready for production! 
This story has been written during times of intense personal struggle and loss of control -- autoimmune immune disease, chronic illness, a move clear across the country, and surgical procedures upon arriving at our new home. As a result, the pain and loneliness of recovery provided the perfect emotional state for writing a novel set in a time of war.
The Shadows Come is the sequel to No Longer Alone. This novel begins in 1917 as America enters The Great War. All the men we know and love from the first novel must register for the draft and await the lottery. Simultaneously, life falls apart for Avery and Prentis as unforeseen health challenges put Avery at risk. Jack is also in danger, but no one knows where the threats originate. All appears easy to explain away, but it is not.

As troops are called into action, characters we love are moved around the world like chess pieces, their lives and possible deaths in the hands of generals and world leaders. Wrapped up in all of this is a strange flu, originating right in the middle of the country, at the new camp in Fort Riley, Kansas, then called Camp Funston.

War, sickness, calamity, and loss engulf all of our characters. They must learn how to rely on the Lord during dark times over which they have no control, times when their destinies are entirely outside their own determination.

Who will live? Who will die? What will become of the characters we came to know and love so well in No Longer Alone? The Shadows Come reveals their story.
To get this story published, I'm shopping for the highest quality production at the best price. I'm considering hybrid publishing options vs. companies who handle book design and distribution only. I have a great bid for all of the editing. I'm shopping for book cover artists. I'm weighing the benefits of each production possibility. The most excellent and affordable of these options will determine my strategy.
The cost of production and initial marketing will be $3250. I hope to have this novel published before the end of 2019. The total pledged determines when work can begin.
My 
novels are page-turners with 5-star ratings
. Two have international awards or recognition in fiction. My writing and presentations are polished and professional. 
Here are some peeks into the novel, unpublished and unavailable to public view until this campaign: 
Peek #1
, 
Peek #2
, 
Peek #3
, and 
Peek #4
. Enjoy these glimpses into the story!
Do you want to be a part of this? If so, contribute to the production of The Shadows Come. Your one-time contribution will go exclusively to this creation alone, will only be billed when the total needed has been pledged, and will secure you a FREE pre-publication first copy. After all funds are pledged, the production of The Shadows Come will begin.
$1,580 of $3,250
per creation
My goal is to publish The Shadows Come by late 2019 or soon afterwards. I will start production as soon as the goal of $3250 is reached. As detailed in the introductory post, I am seeking excellent and cost-efficient work from creatives in hybrid publishing, book cover design, editing, book design, publishing, and distribution. Any amount above the actual costs of publication will be spent on marketing for the book launch. All one-time contributions, therefore, will go exclusively toward this creation: The Shadows Come. And then this project will be closed.
1 of 1
Recent posts by Melinda Viergever Inman
By becoming a patron, you'll instantly unlock access to 3 exclusive posts
By becoming a patron, you'll instantly unlock access to 3 exclusive posts