Meliodas
is creating HMVs, Fap Heroes, Wallpapers etc.
Select a membership level
Creamy Supporters
Access to all my work updates posts;
Early Access to most part of my works;
Access to full "on the fly" content of my works (for example: separate Fap Hero rounds far long before whole game release);
Access to "Meliodas's Secret Creamy Stash" with exclusive stuff in better quality at my Mega drive;
Votes of Creamy Supporters counts as 3 at any regular poll.
(Link to Secret Creamy Stash will be provided via direct message after successful paid charge)
Demonic Supporters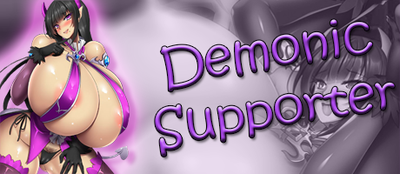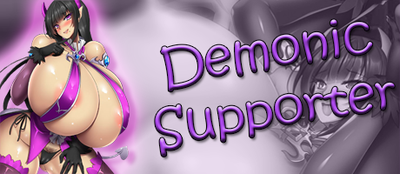 All benefits of previous tier plus also:
Packs of exclusive content with every big release (for example: with every Fap Hero game).
Access to Demonic polls which allow to vote for my next Fap Hero game out of presented concepts;
Votes of Demonic Supporters counts as 8 at any regular poll.
(Link to exclusive Demonic content will be provided via direct message after successful paid charge)
There is no any reason to be a part of this tier all the time, except someone will desire to support me.
About Meliodas
Hey, internet! I am Meliodas and i create various lewd stuff.
What Meliodas creates:
HMV (stands for "Hentai Music Video");
Fap Hero (it's like Guitar Hero, but for your dick, rhytm based faping kinda "game");
Wallpapers (recently i stopped working on that direction since polls showed that it's less desired content. I continue only if patrons will ask me to)
What Meliodas likes:
My main sexual fetish is gorgeous looking anime girls with voluptuous body (huge boobs and asses to put it simple);
For my works i mainly use CG animations from hentai games;
In terms of music i like fast paced and rhythmic compositions of any genre.

Link to Secret Creamy Stash updates each month. Starting from september 2019 i will be sending it only after successful paid charge.
If you want to get an access to secret stash with all previous exclusive stuff as well as upcoming - make sure to become a patron at the end of month before charge period. Otherwise you will have to wait whole month until next one.


Also please be aware that i do not own original arts, do not post it in it's original state and never pretend to be a person who drew it. I always mention artists of original art and tries to provide links to their social media everytime.


Meliodas social links:
Here was a link to my Public Mega Vault with all my publicly available works, but i was forced to remove it by Patreon staff. You still can find it on the net somewhere.
Here was my twitter page, i was posting there previews, sneak peeks, and retweeting lewd arts of my favorite artists. It was suspended. Cause of Twitter messed up technical stuff, my phone number stuck on that twitter page and i cannot create a new one.
Here was my pornhub account with all my publicly available works. Well, it doesn't exist anymore ¯\_(ツ)_/¯
Here was a link to FapHub discord server, i was forced to delete it by Patreon staff.
Also, if you want reach out for me but don't want or cannot use patreon chat - you can find me at discord by tag
Meliodas#9969

If someday we'll reach that number of community members - that would be insane! \(☉ᗜ☉)/
I will upgrade our monthly contest.

5 of 6
By becoming a patron, you'll instantly unlock access to 243 exclusive posts
By becoming a patron, you'll instantly unlock access to 243 exclusive posts
How it works
Get started in 2 minutes