Micha'el & Ashley BenDavid
is creating Music and Music Videos
Select a membership level
EmetZion Community
Get instant access to all Patreon content by Micha'el & Ashley BenDavid including updates, photos and messages from the BenDavid's that only you Patrons can see!
YUD / HAND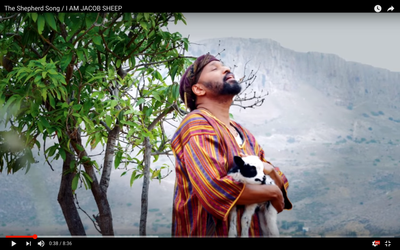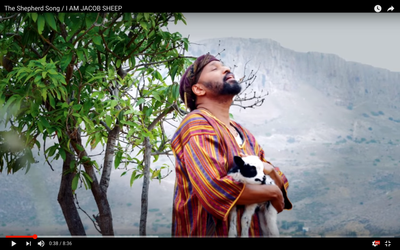 Thank you for a helping hand to get our music out to bless the world over... We are thrilled that you decided to prayerfully support our work. God bless you! You'll receive our latest CD upon completion and the mp3 as well as the music video for every released song! Thank you for your support!
Pick the Disc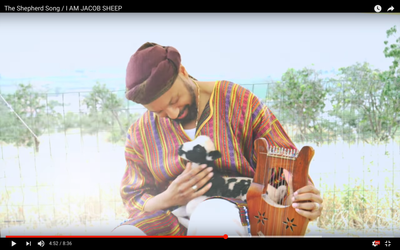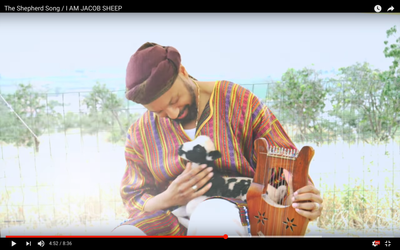 1 signed BenDavid CD of your choice Access downloads of every song we release on YouTube.
PLUS access to all Patreon content by Micha'el & Ashley BenDavid including updates, photos and messages.

About Micha'el & Ashley BenDavid
Shalom and welcome ALL
to the Patreon Page of Micha'el & Ashley BenDavid. We are the BenDavid family, dedicated to blessing YHVH, the Name above all names: the G-d of Israel, with our lives, music and artistic expressions through film and the arts in Yeshua's name.


A little more about us:
We live in Israel with 2 beautiful daughters under 2 years old who love to dance and sing for our Creator! We have released 7 CD's and 43 Music Video's/Mini Movies to date and would love to create more endlessly to Him!
Here are several examples of our work:




Making music and videos in this generation is incredibly rewarding for both us and the listeners and viewers! With such a world of technology, it makes it much easier to create and to share what God has freely given! It also makes it easier for people to support Levites like us with a simple few clicks of a button. As dedicated Levites unto YHVH, we give you the opportunity to make it possible to support our work through your generous giving while allowing us to serve Him freely, without being entangled in worldly affairs. We so appreciate the partnership with us in these times enabling us to freely create more wonderful and anointed work as the RUACH leads, that will bless the G-d of Israel, Am Israel (the people of Israel) and all nations; especially His Set-Apart People that are called by His name throughout the whole earth! Our goal is to reach 1000 patrons which will allow us to release this new project "BORN IN ZION" a full 15 track EPIC project and make it available for FREE to all who wish to download the tracks at our website EmetZionMuic.com so please do help us make this a holy offering to YAH & to the world at large as you pledge as little as $5 a month, that would allow us room to just continue to create rather than spending time and energy to promote and sell our work. We have more peace about simply making it available to every brother and sister out there who appreciate our Music and holy songs of Zion. We believe that G-d will breathe on this project and on many folks to support what we are doing for such a time as this. We've already released about 3 or 4 music videos from this up and coming CD Album on youtube for the public to ENJOY! Adonai richly bless ALL who join and participate with us in this holy endeavour. Shalom & Blessings ALL <3 Micha'el & Ashley BenDavid

So, what is Patreon?
Patreon is a platform which enables you to be able to subscribe to us monthly in a way that social media just can't! Your contributions make it possible for our family to continue working to express "
The Kingdom(Malchut) Within
" by way of our songs and music videos. Your support will go towards the production of new music and new videos which includes a whole array of behind the scenes necessities including recording, production, mixing/mastering, marketing and equipment! In return, you receive exciting perks and rewards, depending on the amount you choose to contribute. However, each and every contributor is highly valued and cherished!
The heavens have opened with great inspirations coming to us daily from HaKadosh Baruch Hu / the Holy One Blessed be He! We are so excited at the new Music coming from His heart in this season to set captives free! THIS IS THE YEAR OF JUBILEE! There is exponential increase available to all those who seek Him wholeheartedly...WOW and we are truly thrilled to invite you all to share in this journey of our music and our expression of Him through His wonderful songs of Zion.
Are you ready? Let's make this race count and finish well for His holy Name sake! On your mark! Get set! Let's GO MAKE MUSIC FOR OUR CREATOR :)
The Master of the Universe richly bless you all in the merit of YESHUA Mashiach Tzidkeinu!
Micha'el & Ashley BenDavid
FAQ:
Do I have to pay in a specific currency?
No. You can use
any
currency and it will be automatically converted.
How many songs and videos will you release a month?
We hope to release 1 album annually, 1 song bi-monthly and 1 music video every 3-4 months
I don't have much money, can I still become a Patron?
Yes, please sign up to donate only what you can easily afford. Even $5 adds up and is greatly appreciated! :)
Can I stop donating in the future if I want to?
Yes! There is no obligation to stay a patron, however we truly value your support ;) You just need to log in to change or cancel whenever you wish.
(Icons made by
Freepik
)
To reach a Gideon 300 number Army to do the work of Yah...

We hope to ultimately reach 1000 patrons at some point and once we reach 1000 patrons we will then make the whole CD project, track after track, available for FREE to the public at large! Your generosity will help us be even more generous than we have already been all along with this entrusted work given to us by HaKadosh Baruch Hu...





It's a really fun CD for children of all ages and we will be able to do this together and reach as many of G-d's children to help them draw nearer to Him!

Once we reach this goal, then we will be able to release a song AND a music video EVERY month with G-d's help and yours! So thank you in advance! HaShem should bless you forever!

BECOME OUR HOLY PATRON!!!

1 of 1
Become a patron to
Unlock 28 exclusive posts
Connect via private message
Recent posts by Micha'el & Ashley BenDavid
How it works
Get started in 2 minutes