Michael Phipps
is creating Intricate, Surreal Art
Select a membership level
Art Club
Here's a way to throw a tip my way, for which I give you my utmost thanks! But it also gives you access to studio shots, works in progress, sketchbook pics, a peek into the life of an artist and more. This is where to see some artistic inner-workings. On top of that, artists will be of my Art Club, where I choose a weekly prompt to help both you and me improve our art skills. I'll post multiple Lens stories (similar to what Instagram calls "Stories") each week showing what's happening in my studio.

Work-in-progress/Behind-the-scenes

Early Access to Merchandise Launches
Art Lounge
Get an unlimited discount code for 20% off of prints, shirts, originals and other merchandise in my shop. Be the first to know about new prints and product launches.

You'll have access to my series "Artist's Time Machine", which are posts and videos talking about what I wish I could go back and tell myself when I was a younger artist. I love to help aspiring artists, and these are my most helpful tips on what not to do, as well as what TO do to become successful.

2-4 weeks a month I'll draw live for one hour. This is a relaxed time to tune in and see my process without bells and whistles.

Plus all benefits from the first tier.

Artists' Lounge: Access to live drawing feeds

Work-in-progress/Behind-the-scenes

Early Access to Merchandise Launches
Art Lover
This is a great tier for both art collectors and artists alike. In your second month, you'll receive a limited edition screen print of your choice sent to your home*. Every 6 months you'll be shipped a Patreon-exclusive enamel art pin. In your third month, your unlimited discount in my shop will jump from 20% off to 35% off**. This tier and those above also get first claim to low numbered prints and originals.

Once a month I'll do an interactive live drawing session where I will respond to comments and teach drawing or painting principles as I go. 

Plus all benefits from previous tiers.

*Screen Prints will be sent to non-U.S-based Patrons in the third month of patronage due to the extra cost of shipping
**35% discount doesn't apply to originals, but the 20% off does!

One-time print of your choice

Exclusive Enamel Pin every 6 months

First claim of originals and prints

Deeper Merch Discount Codes

Interactive Live Drawing Sessions

Artists' Lounge: Access to live drawing feeds

Work-in-progress/Behind-the-scenes

Early Access to Merchandise Launches
About Michael Phipps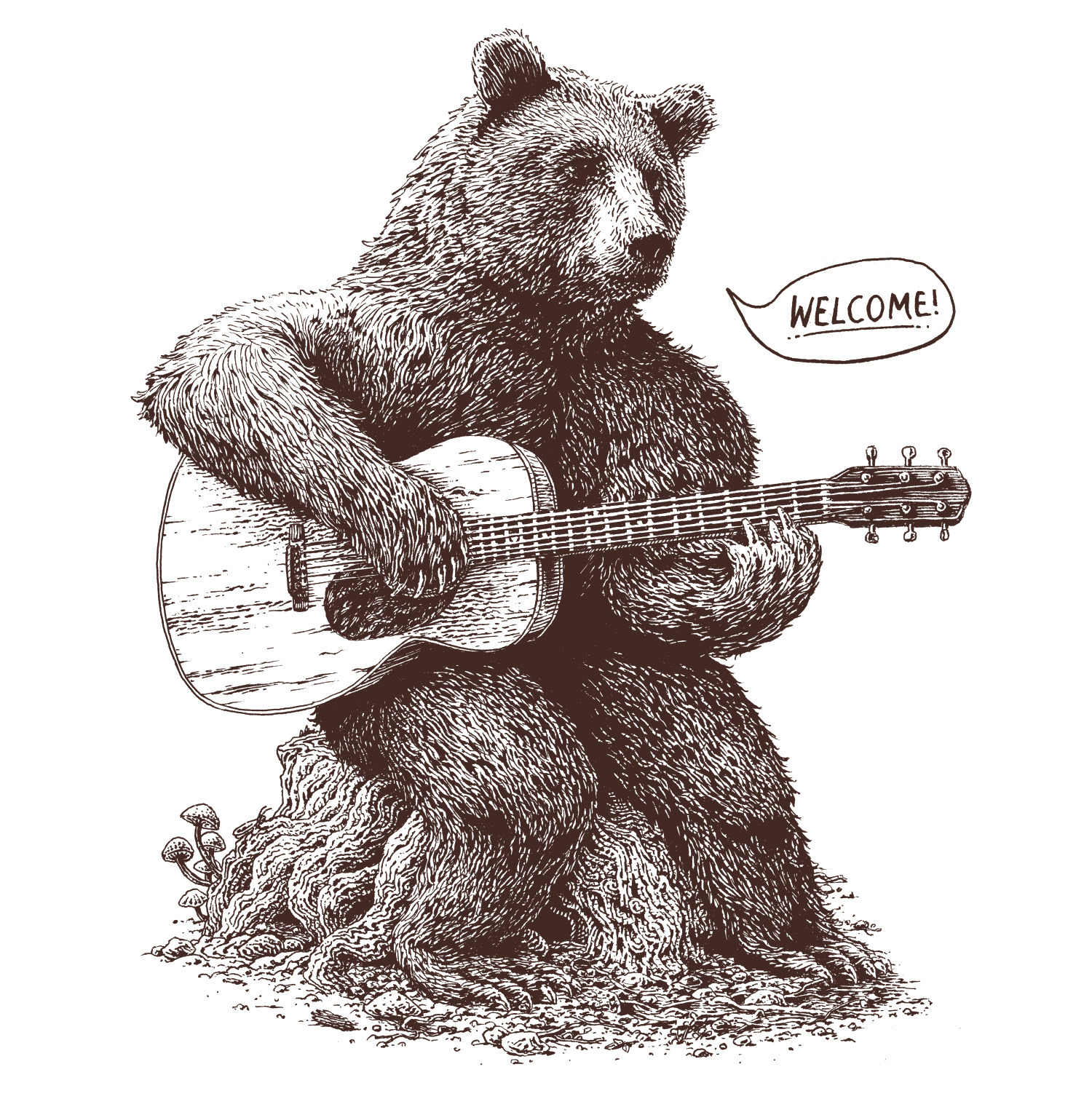 Hello and welcome! I'm Michael Phipps, a full-time artist working in ink, pencil and paint. I love intense detail, interlocking lines, surrealism, humor and nature, and blend these into my own style of art.
It's 2021 and time to move on from the coldness and chaos of 2020, so I'm launching my Patreon page as a way to share my art, my process and my creative passion with you, my fellow art lovers. I'm making this of interest to collectors and non-artists, but also a place for aspiring young and old artists to find inspiration and learn from my successes and mistakes. If I can spare you from some of the frustration I had on my way to artistic freedom then I've done my job.
On the art-collector side of things, I've designed my Patreon account so my supporters will have first access to new work, more views of my artwork, deep discounts to merchandise and original art, advanced access to limited edition prints, Patreon-exclusive art & merchandise, and more.
Aspiring artists can join my Art Club in my weekly art prompts, where I am personally working to increase my own artistic abilities. Depending on your membership level, I'll be sharing art tips, streaming weekly drawing or painting sessions, having interactive Q&A sessions, showing works in progress, sharing my materials, and even critiquing your work. My personal favorite feature might be my artist's time machine, where I go back to slap myself in the face and tell myself what not to do on the way to becoming a full time artist. You can just learn from my mistakes and not get a slap in the face. I really want to teach you things I wish I knew when I was getting started.
I want this to be of great value to both of us, where it becomes a good addition to my own art salary while motivating me to work harder and better. Meanwhile I want you to feel like your contribution is worth every penny to you in your enjoyment of the art, your artistic development, or both! Don't forget you can join for just one month and see what things are like and then cancel or edit your membership level at any time.
I really, really appreciate your support. THANK YOU!
By becoming a patron, you'll instantly unlock access to 31 exclusive posts
By becoming a patron, you'll instantly unlock access to 31 exclusive posts
Recent posts by Michael Phipps
How it works
Get started in 2 minutes