Michael Sullivan Smith
is creating an art that experiments with the decentralized world of the NFT
Select a membership level
Great Knot Visits
A whole series of digital information products have been created just to give the greatknot project a home and the systemic art it represents what is referred to as a historicity. These are on the web as
greatknot.com
and are in the Saugerties Public Library as the fully interactive
History Atlas of Saugerties
in its own computer in the Local History Room.
If you find this creation and its related activities personally interesting please specifically support it by clicking on this section.

The Great Knot, spring, 2011
Woodstock '94 tag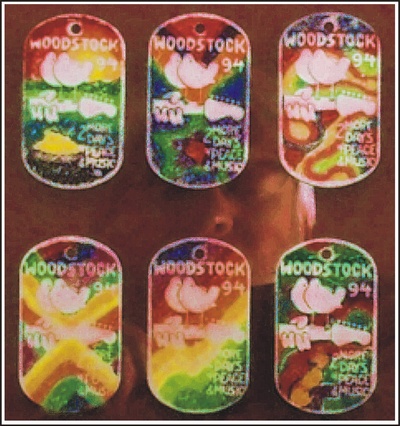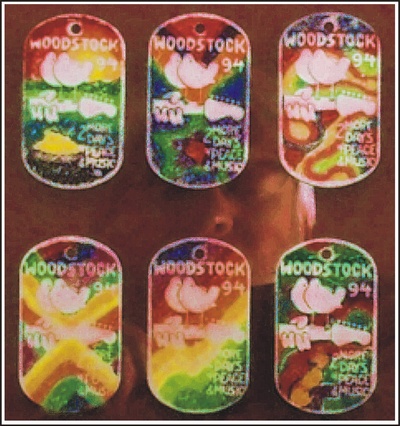 You will be sent a random selection for becoming a patron and be sent a second for registering the first, as reward for learning how to do this on
https://www.facebook.com/greatknot
. This exercise must be engaged in first by a sizable group before Patreon can dive into the making of cryptoknot.
These collectibles were made at the time of the event, are twenty five years old, and come from my collection as inventor of the device that made them. They are left from a total distribution of over 55,000 in 1994, including MTV sales. If you have one of these you may be eligible for double rewards for being a patron on this tier... and we'd all like to hear about your experiences there back then.
Virtual value in an art has taken off with the runaway popularity of blockchain in the Non-Fungible Token art space. The value of these Woodstock'94 tags here on Patreon comes in being placeholder objects that will be very valuable in the future as codes you've created for tracking the relative uniqueness of your tag digitally on Facebook. (see "Goals" for how this is done).
Reserve Cryptoknot Number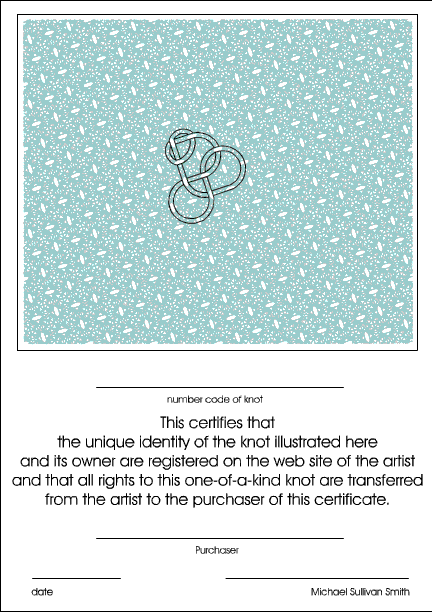 https://www.steemit.com/@cryptoknot
is the blockchain where I've initiated the sequence that keeps the numbers that link a specific knot's patronage to its value in a cryptocurrency that will be called cryptoknot. This is going to be the next level of use in the cryptoart space. The combined three, four, five and six crossing knots in these posts on Steemit have their numbers only available to Patreon patrons when this launches. Each patron has one of these numbers reserved for every $10 in monthly payments. The first two tier rewards are also included when this is the tier chosen, so you receive the tag too.
About Michael Sullivan Smith
Welcome Message



Hello visitors,

What you're going to discover here is a guide to sorting out and making sense of some of the most disruptive concepts in the world of today, where every interaction with the Internet is an intersession that's turning known origins of recognizable forms of transaction into collectibles.

The concept being represented here has three aspects to it: the Strataprints with the context of an actual collection in their origins; the Great Knot with its focus on content as brand; and, Cryptoknots that are only explainable after experiencing the first two.

This may appear to be cryptic at first. So much in our association with art; all varieties of art; is in the sense of meaning that anchors it, and us, to reality. In the beginning the goal, of finding an acceptable value for the meaning we find in art will be elusive. The three courses this takes, here, are each an aspect of that search for meaning being ready, as something intentionally cryptic, to make that have meaning.

That's why this starts by identifying Strataprints as unique articles of the real world that fit the new digital world of cryptoart. Figuring out why a quarter century old distribution of tens of thousands of these collectibles, and giving them digital identities as Non-Fungible Tokens, is as innovative a course as has yet to be seen in these early days of blockchain technology is going to take some thought.

This is handled with a backstory and details of the operations that support this creation of digital collectibles, and its associated governance. It's in three Control Documents; found here, here and here. These, and the content of hundreds of Twitter posts made available in an RSS feed to each of these Control Document web pages, contain the material anyone that seeks to get involved in a patron role, or is just curious, may read.

Please refer to the passage below on the goal that this sets for those most involved in the training here on Patreon. 112 individuals will be holding digital assets that identify them as capable managers over the recovery, verification, and curating of one particular pattern. Each starts out with responsibility for what matches that for making it into an NFT asset. All the pattern categories, together, are acting as a distributed autonomous governance system making decisions affecting thousands of collectors.

This is a collective. Art is integrated into it as rewards, made to come as gains from the increases in the value of the collective that grow out of participation.

In Patreon we will be setting in motion the core properties in http://www.greatknot.com as our guide to where this is going. The course this takes is toward initiating a perpetual evolution of generated structures of digital origin. Just the beginning is here, but if you see it, it will be evident all around you, everywhere.

Thanks go out to Patreon for being ahead of the curve on having a platform for being able to participate in this.

Patreon is where the self sustaining governance component of an Internet art is trained to manage operational activities in a basic application of that art, and grow this experience into preparation for a more advanced participation in governance. A broader understanding of this is found in http://www.greatknot.com/2.html, and in the graphic thesis on knots at http://www.greatknot.com.
As such, the principle goal for this use of Patreon is to guide those engaged in it as patrons through the basic level of success that will permit them to reap the full benefits of the art.
This is done as a learning process that revolves around earning rewards. A relationship with cryptoart and non-fungible tokens, or NFTs, has put Patreon's function in the centralized Internet on par with a decentralized token's concept of value for generating these rewards. This makes feedback a procedural goal as the art becomes operational through cryptoart's digital incentives.
Once an alignment between the governance training on Patreon and incentives from a decentralized cryptoart market are activated as contractual benefits, the relationship between finding collectibles and creating NFTs makes clear the purpose of the management positions.
The goal is to train a benefit-driven team to build positions that create value in the number of NFTs they are responsible for, as finders and verifiers of these collectibles. The nature of what they are trained to find, as a control feature of the larger conceptual art, is an indicator of how recognizable the value of their positions become as creators of markets.
In brief, what is used in this team development process is a selection of collectibles which tops out at 55,000 potential NFTs that are made available through a unique Smart Contract concept.
The contract is set to 150 positions, one matching each of a generated set of designs. Of those 150, there are 112 positions (below) that have been made into training animations to show how differences between them are physically verifiable. As gifs these are the NFTs that identify an individual trained in recognizing and verifying the design that it represents.
Each of these 112 gif animations is reserved, earmarked as a property of a patron that has learned how to be responsible for the position it identifies. The remaining 38 positions of the total 150 are held back to be available as rewards for those who contribute the most to meeting the goal of self sustained governance. They have the least documentation available to them so when the governing body has evolved enough of a sense of consensus for all of these to have been awarded the goal for this phase of Patreon use is sure to have been met, opening the processes in http://www.greatknot.com/5.html to take over.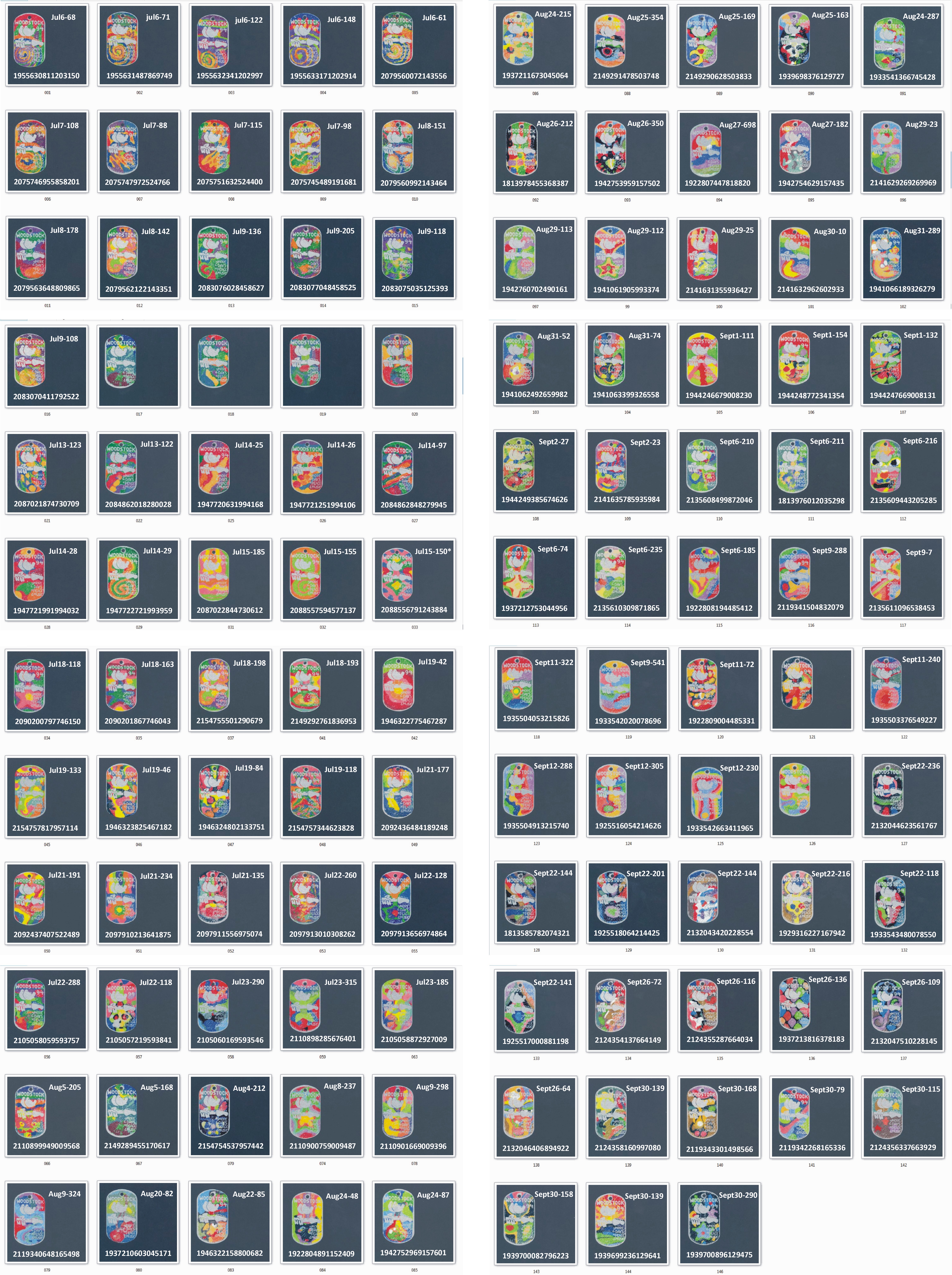 1 of 1
By becoming a patron, you'll instantly unlock access to 5 exclusive posts
By becoming a patron, you'll instantly unlock access to 5 exclusive posts
Recent posts by Michael Sullivan Smith
How it works
Get started in 2 minutes