Mika Glitch
is creating Anthro Art, Custom Costumes, and Videos
Select a membership level
Sweet Beans
The most basic and cost-friendly tier, my Sweet Beans are given a huge thank you for even helping me just this small bit! 
You Get:  Name put on my credits in any video I make on YouTube and on the beginnings of any Twitch Stream, a spot in my patreon only Telegram Chat,  a special Role in my public Discord server that shows your support here on Patreon, and behind the scenes footage from my videos/fursuit projects/artwork! Patreon supporters at this level get first dibs on any artwork and fursuit commission slots when I open! 
Little Glitches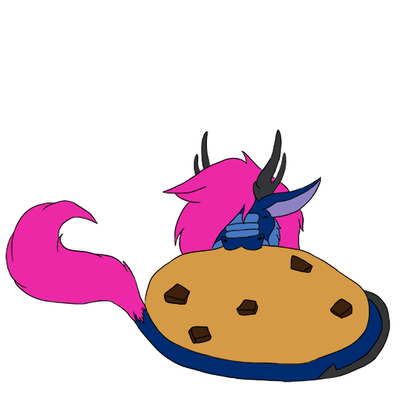 You guys are such awesome supporters! Life always has a few bumps in the road, and the internet always has a few glitches here and there. My philosophy is to embrace these glitches, and let them help me move forward!
You Get:  Previous Tier Rewards and a special Role in my public Discord server, which allows you to come hang out with me in stream and record future videos with me. For those who love my artwork, you get this tier's cost off the art commission of your choice (limit one per month)  Higher Tiers get this reward equal to their cost.
Bright Shiners
You guys are making my heart warm! So much I think it's glowing! Wait, Maybe we all are! Because you shine bright like a diamond! 
You Get:  Previous Tier Rewards, and get to help me decide what games to play on my Twitch Streams as priority! 
About
Heyo, It's MikaGlitch, your creative artsy little Noodle, making videos, digital art, and fursuits! 

I have been crafty ever since I was a wee babs and while I grew up I watched as the internet exponentially grew up with me, giving me access to some of the most brilliant teaching and sharing tools for my crafts!

Now I wanna bring that to you, lovely Patreons, with fun shenanigans, wonderfully fun art, amazing costumes, and shared connections from around the world! In order to keep up all the fun stuff I do, for my love of art and my desire to give everyone a bit 'o love, I need financial support! I need YOU! So if you join up and support me monthly, even at the lowest tier, you'll be able to help me get where I wanna go! 
This helps me pay my bills every month. Commissions and Twitch payout isn't always a guaranteed thing, and with this goal reached I can comfortably work on everything else I do without stressing out! 
1 of 4
By becoming a patron, you'll instantly unlock access to 4 exclusive posts
By becoming a patron, you'll instantly unlock access to 4 exclusive posts
Recent posts by Mika Glitch