Mike Mahon - Artist, Art Instructor, and Coach
Mike Mahon - Artist, Art Instructor, and Coach
Creating Exclusive Art Videos, Instruction, Coaching, & Collector Values
Select a membership level
Rewards Level 1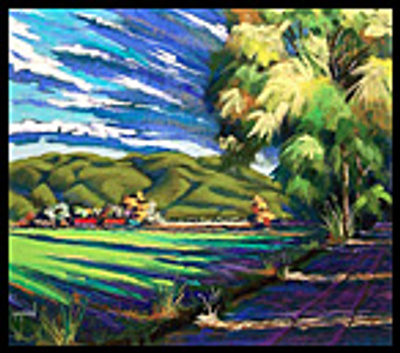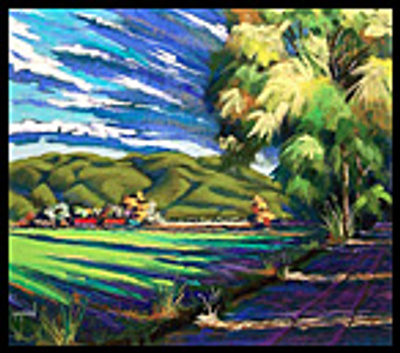 You receive each month:
One Demonstration/Tutorial Video or other instructional/informational presentation - The videos and presentations will include teaching comments, and insight into my art making process. Most of this content will be exclusive to my patrons or released early to my patrons.
One Copyright Free Reference Photos - Photos from my reference library as a resource for your own library.
Exclusive Content - Views of works-in-progress, unseen art, plans for future classes & workshops, and shots of my studio that I don't share anywhere else.
Email Access - Exclusive participation in my Patreon polls and questionnaires  so that you can influence my work and Patreon Channel.
Discount on Artwork -You will receive a 20% discount on any original framed paintings and/or prints from my inventory. The pieces are viewable at the following link: https://www.flickr.com/gp/

[email protected]

/Aw8i5A.   This inventory will be regularly updated. This discount applies to as many itmes as desired. These paintings are from my personal collection and not for sale in any gallery. Shipping and taxes not included.
Rewards Level Two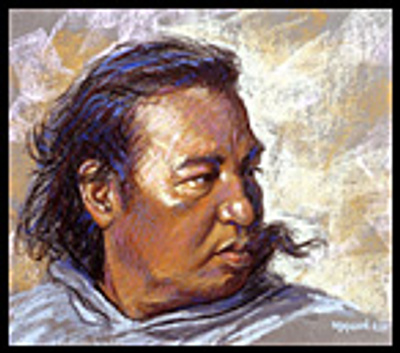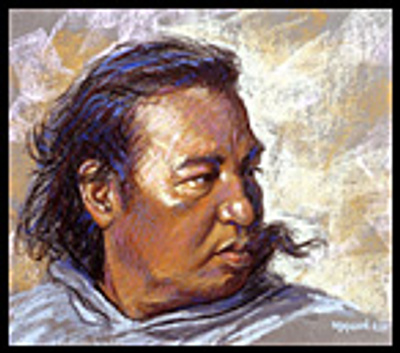 Includes everything from Level One PLUS:
One Paint-Along Tutorial Video or Extended Tutorial Painting demonstration - The paint-along video is designed specifically as a step-by-step process for you to follow. Videos will typically be 1 to 2 hours in length. The painting tutorial videos or other presentations will have a heavy emphasis on instruction of various technics and start to finish paintings.
Proportion Tool - In come cases a custom pdf sizing guide will be supplied to help you easily size the line drawing to proportional sized paper or canvas.
Reference photo & line drawing - Line drawings, photo references, and supply lists will be supplied where needed.
Bonus Content - Occasional insider articles, videos, tips, book and product reviews and referrals to art related items of interest.
Exclusive access: Quarterly Zoom group chats on relevant issues will be held for my Patreon Level 2 and above members. You will be able to suggest topics for the group chats. Chats will be recorded and made available to my Patreon members in Level 2 and up.
Bonus discount- You will receive a 30% discount on any original framed paintings and/or prints from my inventory. The pieces are viewable at the following link: https://www.flickr.com/gp/

[email protected]

/Aw8i5A.   This inventory will be regularly updated. This discount applies to as many itmes as desired. These paintings are from my personal collection and not for sale in any gallery. Shipping and taxes not included.
Constructive Critique Level
Limited (8 remaining)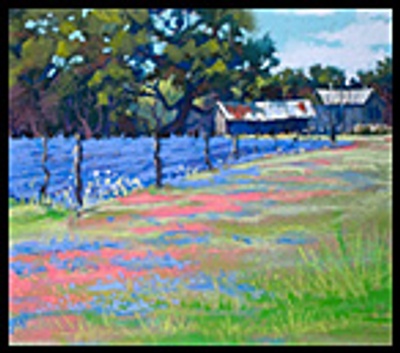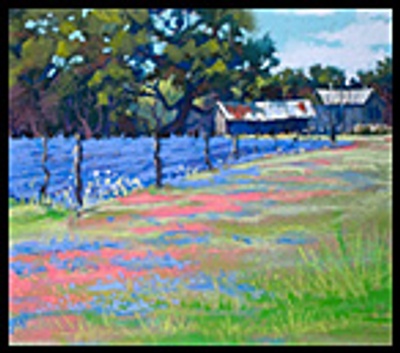 Includes everything from Levels One and Two PLUS:
Monthly Critique/Assessment- I will provide a constructive critique of one of your completed or in-process paintings which you email me. The critique will be in writing by email with PhotoShop edited image to demonstrate suggested improvements or solutions. You can followup the critique with email questions and concerns. The critique may include phone or Zoom call if needed. Your critique and images will be kept private. 
Social Media Exposure - With your permission, I will post a painting of yours that you choose on my Social media - Facebook, Pinterist, Instagram, Twitter, and Linkedin. You will get full credit.
About Mike Mahon - Artist, Art Instructor, and Coach
I'm Mike Mahon, and I've
been a professional award-winning artist for about 50 years. I was a featured artist in the book published by
International Artist Magazine
,
"How Did They Paint That? 100 Ways to Paint People and Figures
". During the last 20 years I've taught scores of landscape and portrait painting workshops and have hundreds of students.
It's a platform where you will receive valuable rewards on a monthly basis for supporting a favorite artist directly, and learning from the artist's experience. I will provide quality content that is simple to use, accessible on a regular time schedule, and very affordable.
For artists
, I will be sharing everything I have learned about being a better artist. Mastering the skills I demonstrate will allow you to paint not only with great control but with authentic spontaneity. You will have exclusive access to one-on-one teaching opportunities.
To rapidly improve your painting skills, there is nothing more important than regular and immediate feedback on your work! Patreon will help me give you a consistent teaching format based on your unique needs as an artist.
My Patreon channel will provide you ongoing guidance and inspiration in a convenient and economical manner.
In my fine art career I have dealt with many of the same frustrations my students have encountered. Based on my experience as a commercial artist and what I have learned from my professional training, and taking workshops myself, I developed an approach to painting that overcame these frustrations and revolutionized my work. If you are looking for more confidence in your work, you will benefit from mastering the Seven Aesthetic Principles of Art as well as my unique Painting Procedure. I greatly enjoy teaching and helping my students retain these concepts.
If you are an art
collector/appreciator
, you will receive exclusive significant discounts on my finished paintings and prints. You will have unique opportunities to influence my work, exclusive insights about my art making process, and see behind the scenes.
More great things about Patreon:
• I regularly teach six or more three-day painting workshops each year, charging $1000 per day to organizations, or $400 to $500 per student. The one-on-one instruction, group dynamics, intense learning atmosphere, and 'getting-away-from-it-all-to-exotic-locations' makes these workshops well worth the money. However, it is difficult to preserve the new information and intensity of a workshop. For a small fee your Patreon membership is ideal to build on and maintain any workshop experience you have, whether your workshop was with me or with someone else.
• Whether you decide to use the Patreon platform as a workshop follow-up or as a primary learning experience, you will have access to much of what I teach in my workshops, for a fraction of the cost! You'll have access to: video tutorials, painting demonstrations, art lectures, paint-alongs, reference photos, personalized art coaching, and much more.
For Level One (about the cost of a Latte) or Level Two, (about the cost of coffee plus a piece of pie) you can take action today to begin building your art knowledge and skill.
It's Easy to Join

Just choose the Level you like, Click the "Join" Button and follow the instructions.

Here's how PATREON WORKS:
1. When you join one of my levels, you will have immediate access to valuable previously posted content and then monthly content according to the level you join.
2. You will be charged the day you join and then on the first day of every calendar month for the reward level you have subscribed to.
No matter when you join, you will have immediate access to all kinds of content so there's no need to wait until the first of the month.
3. You will receive your rewards, according to their description on the reward level you have chosen, as they are posted once or twice each month. (For example, if your reward is a consultation with Mike, your appointment will be scheduled during the first week of each month. If it is a digital or tangible item, it will be sent to you during the first and second week.
4. You can cancel or change levels up or down at any time.
* Youtube: You can see abbreviated videos of my work on Youtube at
https://www.youtube.com/c/MikeMahonFineArtist1
and a comprehensive description, including testimonials, on my website at https//www.mmahon.com
I post short clips and speed videos on Youtube, but only on Patreon will you get complete, virtually unedited video tutorials, demonstrations, and other presentations of my newest work.

If you haven't already, please join one of my Rewards Levels and try it out!
I want my Patreon channel to make it possible to develop more online art content, especially online painting instruction and motivational videos.
1 of 1
By becoming a patron, you'll instantly unlock access to 50 exclusive posts
By becoming a patron, you'll instantly unlock access to 50 exclusive posts
Recent posts by Mike Mahon - Artist, Art Instructor, and Coach
How it works
Get started in 2 minutes