Art is my passion, and I'm not just saying that to copy the cliche. I mean it!
I've been delivering animations, fan arts, and games for 8 years now. (I have proof! Check my
DeviantArt
)
And I want to continue doing so until I hit the bucket. But then again, reality says I'll hit that bucket early if I don't have the money to live.
That's where you and Patreon comes in!
With only a dollar a month, you'll be able to support this guy with his adventures through creating works of art!
AND you get to have your name on the credits! Sorted through the most contributed Patron first!
Not only that, you'll have access to the many PSDs and other behind-the-scene files that I upload here exclusive to my Patrons! If you're a budding artist, you might learn a lot from these!

Sounds fancy and all, but what's the catch?
The thing is, progress is always slow. Making a 3 minute animation isn't a walk in a park for a lone-wolf like me. It takes more than 2 months at least. (But usually more than that)
How will you know your money is going to these projects? I update my Patreon page once in a while to show my Patrons how the project is doing.
Not only that, I also hire people to help me finish them. I can't voice-act alone after all!

Other sites where you can find me:
What if "Zootopia" was an Anime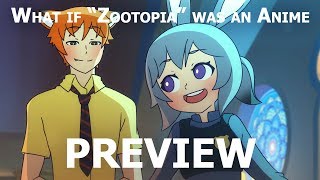 Zootopia, a cartoon movie about animals, will be re-animated in 2D anime! What scene will be remade? The ones with lots of nudity, of course!
What if "Adventure Time" was a 3D Anime Game (Production On-Hold)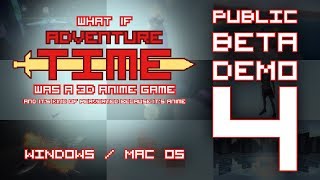 Based from the earlier seasons of Adventure Time, this 3rd-person action game features 6+ locations to explore, 7+ NPCs to meet, puzzles, challenges, and boss battles to fight! 
Play the "Public Beta" demo here. (While Patrons can play the "Patreon Beta" demo by checking the posts with "Beta Demo" or "Adventure Time" tags)
Sounds fun! But vague. Now let's go into details so you'll know whether your dollar will be well-invested or not:
CREDITS:
The list of Patron names on the credits will be arranged from the most contributed, to the least. This applies to the first 10-50 names. The remaining will be arranged alphabetically. (This is to make Patrons find their names easier, while maintaining the top Patrons on a higher list)
In rare cases, there could be a limit to the quantity of the Patrons included in the credits. (One past experience had to limit the quantity to 2000 due to technical limitations)
The name you use here on Patreon will be the default name to be used in the credits. You have the option to change your name in the credits or have your name removed for privacy. To do so, simply send me a private message here on Patreon with your request.
You have to give support at least $1 through at least one payment cycle in order to have your name in the credits. (Monthly payment cycles often happens during days 1-5 of each month)
You must also be actively supporting until the project is published to have your name in the credits. (Accessing any kind of list that shows previous Patrons who left before is impossible for me)
Please be aware that when you edit your name here on Patreon AFTER you requested a credit name change, there's a huge chance your name change will not be applicable anymore.
FILE DISTRIBUTION:
Files such as PSD or AEP are often distributed through Patreon post attachments. But on few occasions, files are distributed through other uploading sites, such as Mega, Dropbox, or Google Drive.
Some files may be distributed in a compressed file, typically ZIP. This is to lessen the file size.
MONEY USAGE:
The money given by my Patreon Patrons are often used for living expenses, such as rent, food, medical bills, etc. For me and my family.
There are other times I use the money for hiring people to help with the project. This includes artists, voice actors/actress, musicians, editors, etc.
And a few times the money is used for buying hardwares, assets, and libraries. Past transactions include Kinect v2, Oculus DK2, Unity plugins, various sound effects libraries, CACANi subscription, Unity Pro Subscription, etc.