MiniJamOfficial
is creating a game jam every other week!
Select a membership level
Raspberry ❤
 As a supporter of the Mini Jam game jam, you get a discord role! 
Includes Discord benefits
Strawberry ❤❤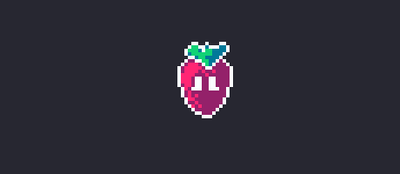 As a supporter of the Mini Jam game jam, you get a discord role!
Includes Discord benefits
Blackberry ❤❤❤
You are a real Mini Jam supporter! Thanks will be given on the Mini Jam website! You get a Discord role as well.
Includes Discord benefits
About
Mini jam Patreon content:
What is Mini Jam?

Mini Jam is a 72-hour game jam that takes place every other week. It's a game jam for independent game developers that allows others to have a unique game jam experience. We welcome anyone with an interest in game development, regardless of experience.
Mini Jam has grown since its inception on May 4, 2018, to include a Community of over 1500 people and an Admin Team of 4.
What is Patreon?

Patreon is a service where you can pledge to send a regular payment to creators, so they can support themselves and keep making new stuff.
Patreon means that creators serve their viewers, not advertisers or corporate sponsors. And where the viewers choose what deserves to be made and who deserves a voice.
How often will I end up paying?

You pay per month. Mini Jam hosts game jams twice a month so there are plenty of updates every month.
Why do we need the money?

We want to make the best possible experience for the Mini Jam community! All donations go to improving the status of the game jam, and keeping the jam running. For example, your patronage will allow us to give out cool prizes for the winners of the game jam, support our website
MiniJamOfficial.com
, as well as provide opportunities for future mini jam improvements.
What's in it for me?

All Patrons pledging $1 or more means you can take part in our regular Game Development discussions and join our Discord server with a special role!
And those who pledge $10 or more will get their name on the Jam Sponsors list which is proudly displayed in jam page (If you want).
Will I get previous Patron-only content when I subscribe?

Yes, but only after your first payment has been processed (which happens at the beginning of the month).
Anything to declare?

If you have any questions, feel free to ask any of our friendly staff at our Discord server. 
Click this gnarly colored text to join!
DISCLAIMER: All goals and reward tiers are subject to change.
Become a patron to
Connect via private message