Select a membership level
Join The Club! 🌻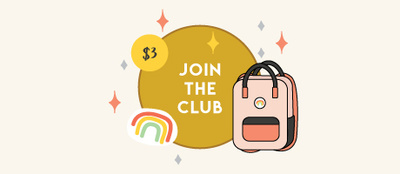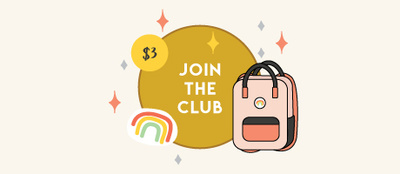 Welcome to the club! You get access to the
Private Joy Family Dinner Discord Server
,a magical place where queers (and allies!) run wild and free. This is a community space where we discuss everything from the LGBTQ experience to gaming to tattoos to compassion to content creation, and of course, our community in general. Join us!
With your support, I can continue to make queer content. Your patronage helps me cover the cost of producing, shooting (eg. lighting, cameras, mics, props, etc.), editing, and overall creating the content that I do. I couldn't do it without your support. Thank you.
You get access to the Private Discord Server!
Includes Discord benefits
My Bonus Babes! 🥰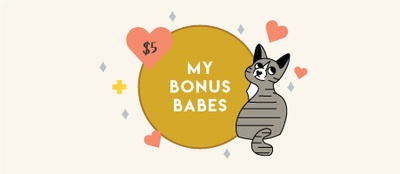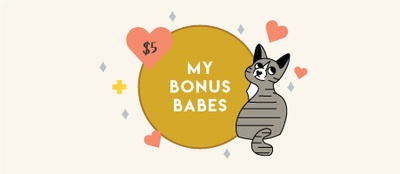 Every month you will have access to
new, unique pieces of BONUS CONTENT.
This could be anything from a bloopers video, to an exclusive livestream or an extended version of something fun (…did I hear you say more TikTok reactions?) Newly created exclusively for Patreon each month, and only available to you.
(You will also have access to the huge catalogue of bonus content and meditations already available here on my page.)
Monthly bonus content!
Access to catalogue of guided meditation recordings
You also get 10% off my merch!
And all earlier rewards!
Includes Discord benefits
VIPs: Vitally Important Producers! 🎥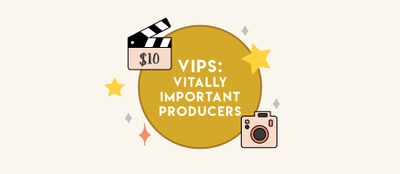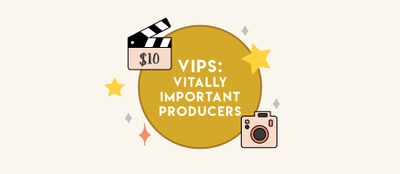 You are officially an Alayna Joy VIP! You will have
your name listed in the producer credits at the end of my upcoming videos
(only if you give me permission to use your name, of course), and will receive a
Patreon Exclusive Boogs Pin in the mail
. You also get access to a separate, VIP private discord chatroom!
Your name listed in the credits of upcoming videos
Patreon Exclusive Boogs Pin (check your Patreon DMs for a message requesting your mailing address!)
Access to VIP private discord chatroom
And all previous rewards!
Includes Discord benefits
About Alayna
Who are you?
Hi there! My name is Alayna Joy, and I'm a queer content creator from Canada. I've been sharing my life online for nearly a decade now, and for the majority of that time I misunderstood myself and my sexuality. Over the past couple of years, I've been on an incredible ~journey~ (drink) of self-exploration and discovery, and that process has been something I've chosen to share online. I create with the goal of bringing others joy and community, while providing a bit of education along the way. At the end of the day, I love what I do and I want to do more of it. Do it more and do it better. Always. *wink* And that's where you and my Patrons come in.

What is Patreon? What is this site? Where am I?
Patreon is a membership platform for content creators and their community. Becoming someone's "Patron" helps content creators like myself maintain a consistent stream of funding. My content is free and will remain free, don't worry! Patreon is simply a way to support the creators you really care about, if you choose to do so. Every bit helps!

But what do you make and when do you make it?
I make videos (most) Fridays on my YouTube channel - Alayna Joy. My content is mainly focused around the LGBTQ+ community, mental health, and my own ~journey~ of discovering and exploring my sexuality. Around the rest of the internet? I can be found sharing my bouldering obsession, day-to-day life, and pension for simping over attractive queers.

When I sign up as a Patron, what do I get?
Joining my Patreon gets you all sorts of rewards, depending on which tier you choose. You can find more information on all tiers at the top of this page. As a Patron you can also expect to receive regular surprises from me, as I do my best to continuously express my gratitude. In the past, I've sent out exclusive lapel pins, handwritten cards, stickers and more. Who knows what's coming next 👀

Anything else I should know?
Well, actually yes! A portion of all my Patreon proceeds are donated to charity! I feel incredibly fortunate to be able to support myself and my work through the money I make online, and want to pay it forward. So you can know that by becoming my Patron, you are not only contributing to me and my work, but your money is helping to support various charities as well!

If you are here, reading this, I take it you are already a part of this community in some way. A part of this family. I want to thank you for that. Whether you become a Patron or not, know that I appreciate you and every second of support you give me, and have given me for years. Thank you. I love you all so much.

AHH WHAT. If we reach this goal, I will have the support I need to create my next online course. Not only that, but these funds will sponsor at least one person in need per program to be able to participate for free. I am so excited to continue sharing the messages of compassion and wellbeing in this new way. Thank you.
4 of 4
Become a patron to
Unlock 143 exclusive posts
Get discounts to an online store
Connect via private message
How it works
Get started in 2 minutes