Select a membership level
Musicarta Patreon Zone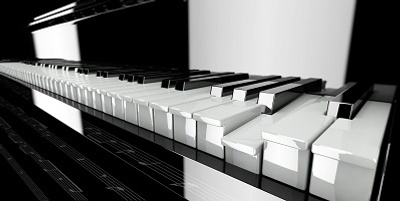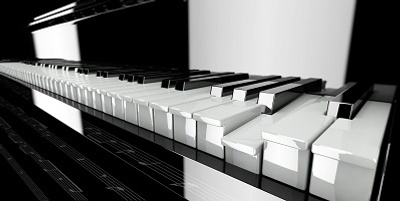 There's only one tier at Musicarta Patreon, so browse 'About Musicarta' below for an overview of all the exclusive material you'll access. You can also find out about Musicarta Patreon content on the musicarta.com
http://www.musicarta.com/Musicarta_Patreon_sample.html
webpage.
About Musicarta
Welcome to Musicarta Patreon!
Are you a keyboard player - actual, aspiring, determined, lapsed, struggling, bored, enjoying every minute of it, in the doldrums ...? 
Musicarta aims to help keyboard players keep their musical life alive and progressing with stimulating learning material and repertoire.
Musicarta teaches 'composing at the keyboard' - working up musical ideas, getting a riff going, and generally making music at the keyboard as easily as guitarists strum chords.
Musicarta's Patreon Tier One membership gets you access to a this great mix of Musicarta technique and repertoire courses.
Chords 101 | 'Pyramids' | Hanon | 'Majestic River' | Scales and Exercises | Songbook | 'Play Like Enya' | 'Greensleeves'
"and much, much more!"
Chords 101
Every modern keyboard player should be able to find and play chords as easily as a guitarist, and be capable of supporting a melody with the right inversions and a left hand accompaniment played from chord symbols.
Musicarta's Chords 101 offers eight series of video-rich webpage lessons put together to give you a solid grounding in the chord theory that really matters, and the practice you need getting that knowledge right into your fingers.
Topics include: Major vs minor chords; Inversions; triad shape drills; broken chord patterns; suspensions; seventh chords; accompaniment practice patterns; and the Roman Numeral System of naming chords.
Click through to the
extended Chords 101 content sampler page
here.
'Pyramids'
'Pyramids' (The Pyramid Variations) is Musicarta's flagship piano-from-scratch keyboard creativity course.
You starting playing a chord sequence using a simple hand position...
... and develop that over eight lessons into this impressive solo:
You can then go on to discover any number of ways of playing the same chord sequence, all using the same basic hand shape:
Click through to
The Pyramids Variations
for more sample content, or browse the
MisterMusicarta YouTube Pyramids playlist
.
The Musicarta Video Hanon
Everybody knows you've got to train your fingers to play what your brain tells them to - unfortunately, it doesn't happen automatically!
The Hanon finger exercises have been the go-to option for more than a century, but the print version is so intimidating and, well, boring...
Musicarta's video version offers scrolling MS plus virtual keyboard videos of all thirty basic exercises. Here's the video of Hanon Exercise 1 and some of the variations on it that you'll be offered.<center> Then come ten sets of variations to develop further skills and keep your practicing lively. Here are some audio samples.
  Majestic River - piano solo
Only Musicarta Patrons can work through Musicarta's latest 'Majestic River' piano solo lesson course! A great chord warm-up and a textbook example of the modern non-classical solo piano style.
Here's the final performance.
<center></center>
Exclusively available to Musicarta Patrons!
Play like Enya with the Musicarta Easy Piano Style
Enya's beguiling Celtic melodies demonstrate another staple composing-at-the-keyboard ahnd position, and Musicarta's Easy Piano Stle workbook shows you how to make it your own.
Enjoy the upgraded Musicarta Easy Piano Style video-rich web pages - use the links on the Patreon home page navigation.
  Greensleeves
The Greensleeves Creative Piano Lesson Course shows you how to craft your own unique performance of this beautiful tune - something everyone will love hearing and remember.
Building from the melody and basic triads through broken chord accompaniments, inversions and added-note chords and a bass counter-melody, you find a performance at your own level and take a behind-the-scenes look at the art of 'composing at the keyboard.
Here's one possible 'final performance'.
Click through to the
Greensleeves series home page
on Musicarta to browse the content.
With beautiful repertoire and useful technique and theory lessons, Musicarta is a great way to keep your musical journey moving forward! Check out our offering, and let Musicarta become your
Creative Keyboard Companion!
First goal: Cover website hosting and e-commerce costs! Twelve patrons will cover it - and make me feel a whole lot better about carrying on making keyboard creativity videos!

1 of 3
By becoming a patron, you'll instantly unlock access to 62 exclusive posts
By becoming a patron, you'll instantly unlock access to 62 exclusive posts
Recent posts by Musicarta
How it works
Get started in 2 minutes