E2 ModernPoet
is creating beautiful books, poetic masterpieces.
Select a membership level
enter my world
since my newest book is always free for everyone. here u can enter my world. see how the book comes to be.
stories behind the scenes, covers n poems.. told with photos, videos n words.
experience how a book is made from the first idea to a signed printed book shared to the world. no filters.
follow how i grow as an author. 
prepare urself for 1-2 posts a month.
pledge anything a dollar or two, twenty what ever is fine with u. does not make a dent in ur life. i'm fine with that. this is how u can pay for the book if u feel  the need. how u can enable my writing. 
2 signed books shipped to u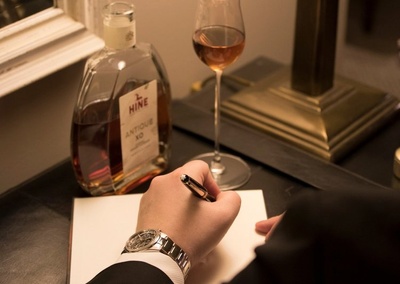 u get two signed books shipped to u world wide.
one for u and one to share, since patronage is all about sharing what u support.
your name in my book 
monthly readings
listen to me read my poetry (starting spring 2020)
ur book ships few weeks before digital is published
i publish a new book every 9-12 months. 
+ what all patreons get
updates on books progress
behind the scenes material
see a book come to life
About
enjoy & enable 

modern poetry <3
See rewards >>
hi, i'm E2. an independent modern poet.
today my books r read in over 20 countries by hundreds of people.
books love to be read
so i've decided to share my newest book always for free.
so people who enjoy to read can enjoy to read it.
get my latest book 
here
.
become my patreon
experience the book being made.
enable my poetry, support n enjoy my art.
enter my world. become a part of creating my next book.
here i can be unfiltered, unpolished
just interact with people who enjoy me
my writing n my sense of humour.
but if u r like me u love to touch real books
n value the authors personal signature
that is why i created one tier to share my passion
of signed printed books.
updates on books + readings
are for all patreons. regardless of the pledge sum.
pledge what ever u r comfortable.
with 10 dollars u get the tiers benefits
something personal like signed shipped books.
just two tiers
instead of starting with several tiers i just did two tiers. keeping it simple.
then later can add more tiers n rewards. really want to keep my focus
on writing and creating books than marketing.
Q&A
will answer common questions. u can find it when u scroll down.
the path to today
back in 2015 i was encouraged to start 
making books again 
i've been writing poetry since 
i knew how to write. 
summer 2016
i decided to swap my writing language 
from my native into english 
so people around the world could 
enjoy my words without getting 
lost in translation. 
i started to write my first book 
also created a patreon since i love patreon 
and started to figure out how to use it.
few of my friends joined
in december 2017
10 years after my first poetry book was published.
we celebrated the first book i wrote in english
a beautiful love story
with an amazing party. 
immediately after the champagne was drank. 
started my work on the next one.
till figuring out how i want to do patreon.
spring/summer 2018 
i was sure i want to use patreon as my platform. but still how to do it. 
countless ideas n layers of complications. 
but still instead of selling my first book 
i focus on writing my second. 
autumn 2018 
another masterpiece was born 
yet again champagne flowed as we 
welcomed my words to the world. 
spring 2019
working hard on my third masterpiece 
n soon starting to spend more time 
on how i want to 
share my writing 
trough patreon. 
why patreon?
an author just wants to be free to write. 
please see a ted talk on the philosophy behind patreon
here
.
the hardest thing is to get started. 
n traditional publishing lacks the interaction between 
author n the reader, here we can share that. 
are you a patreon of someone? 

yes u can see the ones i support here publicly
but i have other patreon accounts too here is a complete list of who i support.
theWatches.tv
since 11/17
because i really enjoy their coverage of watches.
Minniva
since 8/18
absolutely love n adore this girl n her voice is divine.
and her story is just amazing.
Alissa White-Gluz
since 5/19
love her performance n that voice is amazing.
she is also doing patreon in a way i can only admire an artist is doing.
been her patreon since day she started it.
there are also few that artist that i support outside of patreon
i will share more about those later. surely in the books to be ;)
By becoming a patron, you'll instantly unlock access to 4 exclusive posts
By becoming a patron, you'll instantly unlock access to 4 exclusive posts
Recent posts by E2 ModernPoet