Monèt Noelle Marshall
is creating Art & Organizing #ForTheCulture
Select a membership level
Ruby Deluxe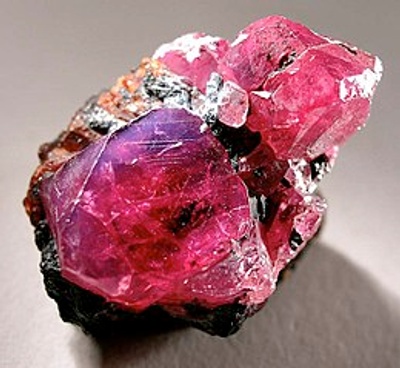 You will receive updates on all the happenings that your support funds, early bird access to tickets, a social media and website shoutout (with your consent) and my unending gratitude!
Amber Angel
I'm always up to something! At $25 I will share exclusive monthly videos about what I'm working on, updates on organizing work or conversations with dope folks. 
Precious Peridot
I dabble with photography but I very rarely share it. For $10 a month, you'll receive everything above PLUS an autographed print of a photo I've taken. Who knows what I'll catch in my lens. You'll also get everything above!
P.S. Peridot is my birthstone.
About
Hey Y'all!
My name is Monèt Noelle Marshall. I am Robin and Bryan's daughter, Evelyne, George, Robert and Zelma's granddaughter and Jordan and Aaron's sister. And I am an artist.
I live, love and make in North Carolina, Durham to be exact. It is here that I create immersive and interactive performance experiences like 
Buy My Soul And Call It Art
,
lead 
MOJOAA Performing Arts Company
with my mom and organize for equitable cultural resources and access. This is the work I was meant to do on this planet! And I love it!
What are you working on?
What aren't I working on?! I am building MOJOAA to be a home for Black creatives. I am working on the second draft of my Stevie Wonder musical, 
As: A Tribute to Wonder
. I am working on a project about fat femmes and food. I am 
interviewing Black women about their economic reality
. And I am working on a porn and shame project called Sex (Shame) Sells (
take the survey!
).
I am committed to creating a local arts scene that is grounded in equity. I am committed to holding the local government accountable. I am part of a group of local artists that are lobbying on behalf of the arts community to ensure that artists have resources while not being weaponized against low income Black and Latinx communities. This includes meeting with the mayor, city council members, city workers and developers. We are showing up to public art and cultural advisory meetings, impacting policies and spreading the word about opportunities. We are galvanizing communities online and on the street. This work is necessary and takes time. Time that is not paid. Becoming a patron allows me to do this work without lack or scarcity.
What have you done before?
I have spent my life creating from the ethos that everyone is inherently creative, resourceful and whole. This has led me to choreograph for groups with over 150 members and perform for incarcerated women in New York. It has inspired me to co-create Black Joy PopUp, a multidisciplinary public art program that brings the Black community together to create joy in public on purpose. It has inspired me to work with trained artists and artists who are performing for the first time; from age 3 to 73. Me or my work has been seen at St. Ann's Warehouse in New York, high school gymnasiums across the East Coast, a mountaintop in Hawaii, Carnegie Hall, PSI Theatre in Durham, Open Eye Theatre in Minneapolis, my mama's kitchen and Triad Stage in Greensboro, Manbites Dog Theatre in Durham. 
Why are the tiers named after gems?
Because I like shiny rocks. Also because all of these are abundant in nature like all resources, money included. Capitalism creates a false sense of scarcity to make things more expensive. But everything that is worth anything is actually abundant. This Patreon is me leaning into the abundance that I know exists. 
 What do I get for becoming a patron?
Look at the column to the right of your screen! -------------->
The tiers are progressive. That means at each new tier, you get all the things AND something extra. ALL patrons get access to my stream of exclusive content, including but not limited to photos, videos, blogs and maybe even a super secret party. Life is a wonderful mystery, aint it?
Down to become a patron? Dope! Hit the button, top right.
No, I have a few more questions!
Great! Whatchya got?
What if I just want to donate, without signing up for the whole Patreon thing?
You can hit my Paypal at
[email protected]
, CashApp me at $MonetNM or shower me with cash when see me (just kidding... kinda). If you would like to be a sponsor for an upcoming show or project and need a tax deduction, I can offer that through MOJOAA. If you have other ideas about support, just let me know!
Money does not make the world go round. If you have other resources you would like to contribute to the work I am doing, let's chat. I know that we have everything we need and am forever curious and dazzled about all the ways that can show up.
I'm in! I want to be a patron!
You're the best! Go click this button in the top right-hand corner.
I currently make $1,558 per month after taxes. At this amount my current pay is replaced giving me even more freedom to build community and make art.
2 of 3
Become a patron to
Connect via private message
Recent posts by Monèt Noelle Marshall