Tanith
is creating Monster Kitty Art & Merchandise
Select a membership level
Kitten Initiate
My ever-loving gratitude
Access to a Patron Only Shop including:

Patreon Exclusive charms & stickers received by other tiers
Convention Exclusives

Early access to WIP of upcoming releases and artwork
Ability to Vote on Opinion Polls about upcoming releases
Catolyte
Limited (6 of 10 remaining)
Large (3"-4") Vinyl Waterproof Sticker exclusive to Patreon

Ships anywhere in the world! (Untracked)
+Kitten Initiate Tier Rewards
Access to a Patron Only Shop including:

Patreon Exclusive charms & stickers received by other tiers
Convention Exclusives

Early access to WIP of upcoming releases and artwork
Ability to Vote on Opinion Polls about upcoming releases
Grand Meowster (USA Only)
Limited (7 of 30 remaining)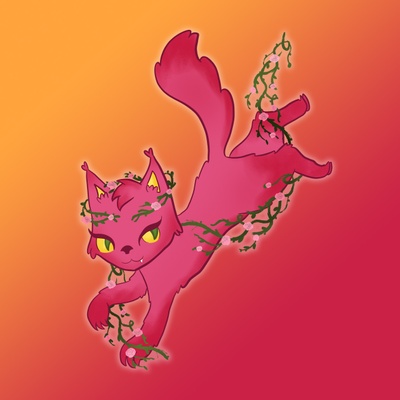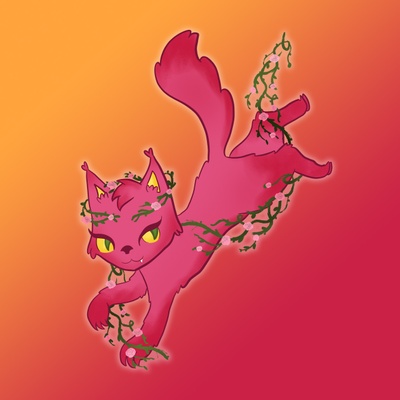 Exclusive Monster Kitty Charm, Pin, or Comparable Goods!

Charm comes as your choice of Keychain or Necklace!
Could be reimagined versions of the classic kitties or new friends, may be color variants or printed on specialty acrylic (glitter, holographic, glow in the dark, etc.)
+ Kitten Initiate & Catolyte Rewards
Large (3"-4") Vinyl Waterproof Sticker exclusive to Patreon

Ships anywhere in the world! (Untracked)

Access to a Patron Only Shop including:
Patreon Exclusive charms & stickers received by other tiers
Convention Exclusives

Early access to WIP of upcoming releases and artwork
Ability to Vote on Opinion Polls about upcoming releases
About Tanith
What is Monster Kitty Society?
Monster Kitty Society has been my small business project since 2013. It originally started as creating creepy cute monster cats inspired by classic movie monsters and has grown ever since. It marries my love of the cute and cuddly with the dark and macabre. I started making them because I wanted to see more of *this* aesthetic in the world. I thought I was the only one, but it turns out I'm not alone. Over the years Monster Kitty Society has grown into a collective; I've met hundreds of you, just as
weird
 cool as I am.  
Why Patreon? 
I'm joining Patreon because I want Monster Kitty Society & my art to be my full-time job. The ultimate dream. I currently work as a professional Graphic Designer full time. With the help of Patreon, I can do more with my art and with Monster Kitty Society. I also want to cultivate a community with you guys. I think, with our powers combined, that we can bring bigger and better projects to life! Your pledges will help keep Monster Kitty Society going, pay my bills, feed my cat, but most importantly, they will give me the extra support I need so I can make Monster Kitty Society everything I'd ever dreamed it could be - and more. 
How does this work?
If you like my work (and the Monster Kitties), just choose how much you want to pledge per month (yes, even $1 makes a difference!) and select some cool rewards like behind the scenes previews of new products, Patron-exclusive goodies, and more! It's like a monthly subscription, but for monster cats. And don't worry! You can edit or cancel your pledge anytime you want.
Patreon will charge you once you sign up
, then at the
beginning
of each month after that. I appreciate any support of my art you're willing to give, so I can keep drawing for you! If you're unable to pledge each month - that's okay! Every little bit helps.
F.A.Q
I want to pledge! How do I sign up?
Take a look at the Official Patreon 'How To' guide!
Can I change my pledge amount?
Absolutely! You can lower/increase or cancel your pledge at any time. There is no obligation to be a Patron forever.
So...When do I get my stuff? 
Physical Rewards are shipped generally at the end of each month unless there are production delays. For U.S. Patrons you will receive an email with your tracking number. International Patrons on the $5 Sticker Tier will not, but on the $15 Tier you will.  
When am I charged for this?
Patreon charges you
the moment you sign up, 
then the first of every month after that. So if you sign up on January 31, you will be charged then, then again on Februrary 1st. All rewards are sent out after pledges have been processed.
Can I buy any of the Patreon content outside of the Patreon?

I'm sorry you no longer can! You can only get access to my Patreon Store when you are a Patron! The password is shared with Patreon only! If you share the password outside of Patreon, I reserve the right to cancel any orders placed by non-Patrons. I will check! 
If we reach this goal! The Monthly Limited Edition Charm Tier will become a Limited Edition Enamel Pin Tier! 


1 of 2
By becoming a patron, you'll instantly unlock access to 326 exclusive posts
By becoming a patron, you'll instantly unlock access to 326 exclusive posts
How it works
Get started in 2 minutes