Moosopp
is creating Sunshine-Boy
Select a membership level
Loyal Investigator
 +Early comic updates + Deleted scenes 
+Discord access to Art Production 


Includes Discord benefits
Generous Monk
+ Early comic updates + Deleted scenes 
+Discord access to Art Production 
+Hi-res exclusive artwork 


Includes Discord benefits
Sunshine Boy
+Early comic updates + Deleted scenes 
+Discord access to Art Production 1 & nsfw channel 
+Hi-res exclusive artwork 
+Ask OC-channel 

Includes Discord benefits
About
Deviantart
/
Twitter
/
Tumblr
/
Instagram
/
Ko-Fi
Hi there! The name is Lee, or as I go by online, Moosopp/Moosefroos or Moo is good too.
I make mini comics and I love to draw, especially original work! You guys can help support me so I can give you more content on my stories and other works you'd like to see in my style.HOW DOES IT WORK?



When will I get to see your reward packs

Before the end of the month. Around the 25th~30th.
5$+ are packed together in zip file and sent via email
If you do not receive your rewards, you can message me and I will figure out the problem!

Am I able to see your past works?

Nope! Just the month you joined on.
2$ will be shared and you can see those! Plus the discord chat don't grow old.Tier 2$ FREE TO READ but you will get to see page process on my discord!

MAIN project is my webcomic:

SUNSHINE BOY


Which you can read
here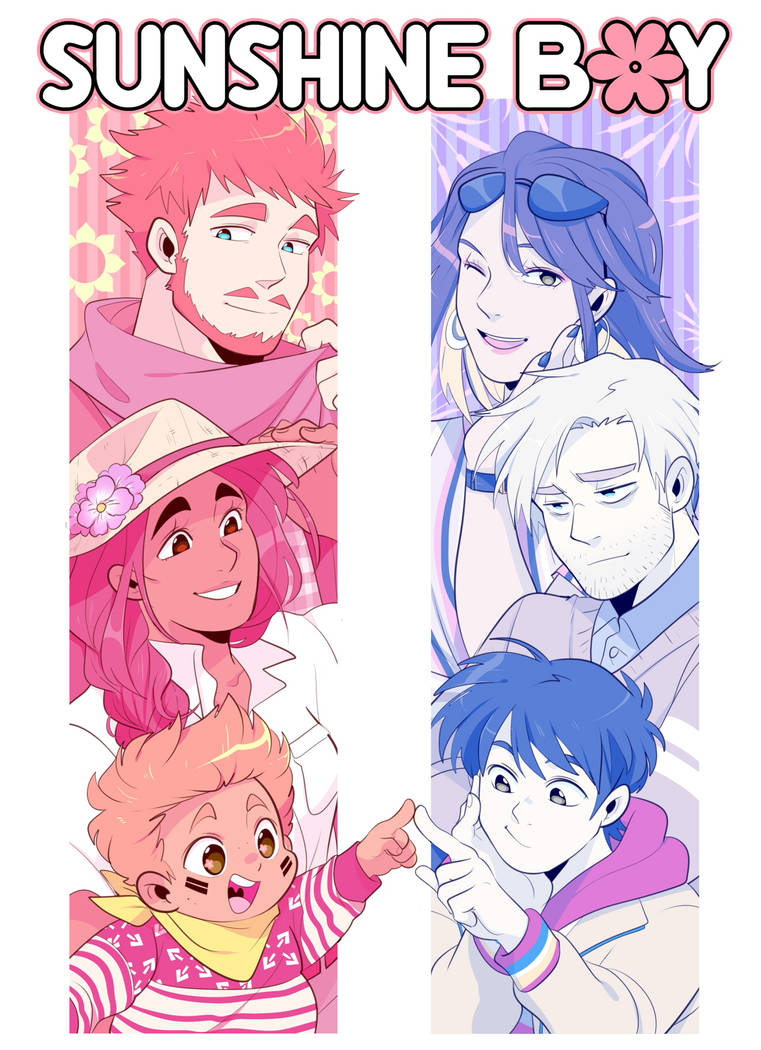 (Updates two pages every Wednesday)
Sunshine Boy is about a kid named Kelly, moving to a new environment and making new friends. This story is about parents making mistakes, kids growing up and figuring out where they fit into the world.
PG-13:
Contains swears/drug use and emotional stress
Genre: Slice of Life/Comedy/Drama



SIDE PROJECT #1
A Call Away From Home
(Currently on revamping stages, Prologue and CH1 drafts can be read on patreon for 2$)

Dahlton is a loner, a triplet, and a conspiracy theorist who knows, just knows, that aliens walk among us. When an eccentric billionaire named Casper explodes into his life, Dahlton soon becomes suspicious of this strange man. But are his odd requests just the whims of a spoiled rich guy, or something a little more...alien?
PG-13:
Contains swears/Violence and Death/death-mention
Genre: Paranormal/Comedy/Drama
SIDE PROJECT #2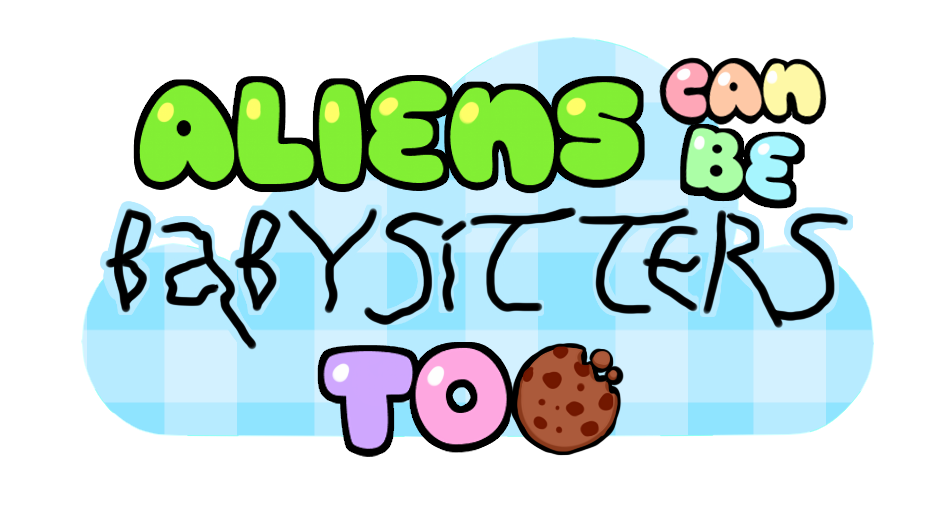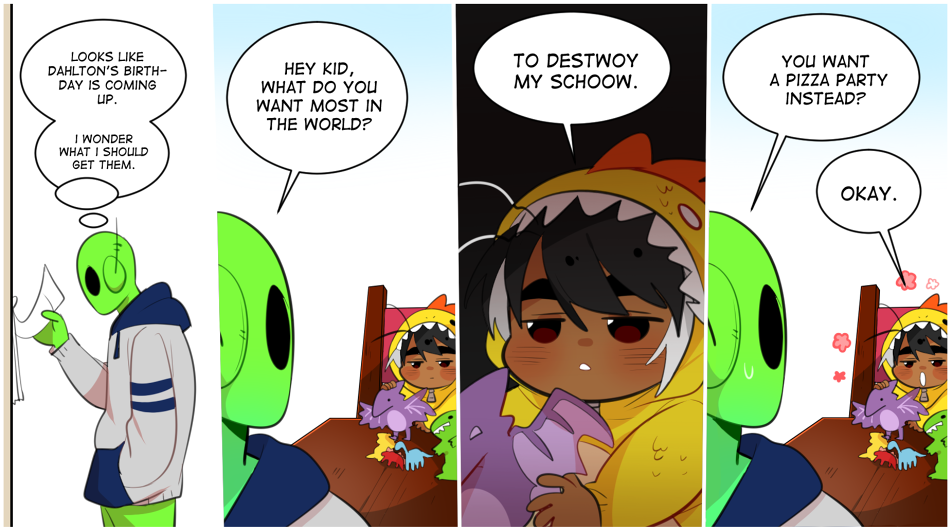 (Updates 1-2 strips a month on patreon!)
An alternate universe spin-off of
A Call away from Home
starring Dahlton and their alien godparent.
PG-13: Contains swears/Dark humor/death-mention
Genre: Slice of life/Paranormal/Comedy
Become a patron to
Unlock 34 exclusive posts
Connect via private message