MyBayArea Radio Kelli
is creating A Networking Group & Podcast
Select a membership level
You Need Beans to Start!
Limited (75 remaining)
Every bean counts in making the perfect cup, and every member counts, too.  This level gets you access to the closed facebook group  
https://www.facebook.com/groups/MoreThanJustCoffeeonMyBayAreaRadio/
  where you can network, share information, enter contests to win advertising on the radio, invites to all the meetups and events, on the approved vendor lists of our parnters, and and more goodies to be announce later.  This is member level is limited to MTJC OGs (members of the original MTJC group) and their friends and this tier will close after the first 75 join.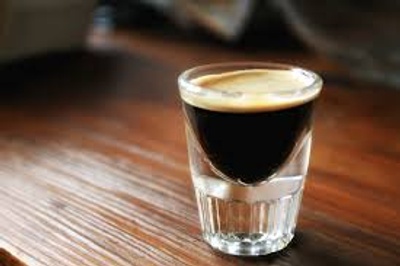 Shot of Espresso Member
The perfect size to get a jumpstart!  This is the level that will help to get this going.  You will be added to the closed MTJC on MyBayArea Radio facebook page, you will be allowed to add friends to that group, and you will be mentioned/tagged/featured as a memeber at least once a month on the public  MTJC facebook page.
You will also be invited to all MTJC events and be on the 2nd Tier contact list when vendor or display opportunites are presented to the group and to the MyBayArea Radio station.
You will need to provide your address if you select this option, so we can add you to a special mailing list for when we want to send you a goodie (this is a good thing, trust us).
Regular Cup of Joe Member
Later in 2017, this will be the standard.  This will get you everything from the tiers below this Patreon level. 
You will also be invited to all MTJC events and be on the *1st Tier contact list when vendor or display opportunites are presented to the group and to the MyBayArea Radio station. 
(*After VIP tier, you will get first chance at spots, and be able to capture the "type of product" category and lock it down -- this will be reserved to VIPs only once this becomes the entry tier later in 2017, but you will be granfathered in and get VIP status on this when the change is made.  If you are a direct sales person - things get a little tricky for with rules and how events will only let one direct sales rep from a company sign up at a time.  We will have DS-Leads in the group when we have reps form the same company to encourage unity and balance and create opportunity for everyone to work/succeed together.)
You will need to provide your address if you select this option, so we can add you to a special mailing list for when we want to send you a goodie (this is a good thing, trust us).
About MyBayArea Radio Kelli




What is More Than Just Coffee?
Weekly Radio Show and Networking Event for locals of the Bay Area, Texas.
Listen at www.MyBayAreaRadio.com
How did it start?
MTJC started when a mom put her little girl on the school bus the second day of Kindergarten, and then posted a message on facebook saying "So, who wants and coffee or some mimosas?"
She brewed the java, poured the "Champs", and the other thing that stated to "percolate" were some new connections and friendships. Since that fall, it has evolved from moms in the neighborhood, to ladies she's met in the PTA, to fellow soccer moms, chicks who she does charity work with, and local business owners.
As the number of guests in her home climbed and her kitchen counter grew more and more crowed, she realized that she needed to do something different. She still wanted an excuse for coffee cake, but she actually wanted to get a chance to eat a little of it rather than spending all her time introducing everyone and answering so many questions.
So, that is how the group was formed, and now what started in a big-mouth chick's kitchen is now a local radio program on
www.MyBayAreaRadio.com
Why should I be a member?
Because that big mouth is now in a position where she can talk about you to a bigger audience!  She is now a regular voice on MyBayArea Radio and wants to give back to all those kind business and charity friends that she has watched support each other over the past few years here in the area.
This is more than she ever planned, more than she expected, and really more than she deserves. As much as it wears her out or as much as it takes up her time, it makes her happy (very happy) to see people in the community that she respects and cares about connecting with other wonderful local people.
The closed facebook group,
https://www.facebook.com/groups/MoreThanJustCoffeeonMyBayAreaRadio/
is totally about networking, making positive connections, learning more about each other (and ourselves in the process), and inspiring Bay Area people. As much as it is about each and every person in there being happy and successful in whatever he/she is focused on, it is also about that woman who poured the mimosas and cleaned up coffee cake crumbs off her kitchen counter....so please remember, it is important to her. Now she gets a chance to talk about all these great people on MyBayArea Radio.
It is not because it is "cliquey" or exclusive, in any way. It is because it's very a special place for some members, and we all have clear expectations ....be here, be positive, be supportive, and try and follow the "rules".....because this can really be MUCH More Than Just Coffee. Soooo much more...and the journey continues.
What's this "Patreon"??
Patreon is an established online platform that allows fans to provide regular financial support to creators. Patreon was created by a musician who needed a easy way for fans to support his band.
Now a lot of are "networking" events are simply about passing out your cards or clicking on some facebook stuff, and that will happen also in this group.  But, if you join More Than Just Coffee here on Patreon, it will give you some other "perks" to help your business.  Radio exposure, insider information, VIP front of the line access, and much more.
We've kept the costs pretty nominal as this is about helping local business and charity, and not about making money off our MTJC members. Money collected via Patreon will go to pay for advertising and support staff to create and promote the radio hour/podcast and to fund some bigger MTJC events to honor our members (like, someone is going to need to buy the champagne for the mimosas).
What do you need?
Please support More Than Just Coffee financially by becoming a Patron. Patrons agree to a regular monthly contribution, starting at $5 per month (
which is around $2.50 per episode
). There is a small processing fee, and we will be paying tax, but most of your money goes directly towards supporting the More Than Just Coffee show. You can change or stop your payments at any time.
We think that's a good model. More Than Just Coffee stays available to everyone in the Bay Area and beyond, and those who want to provide financial support and be given some extra love and attention can do so - easily, fairly, safely and efficiently.
What about ...?
We have looked into other options. Membership fees....well, those can get out of line and complicate things.  Also, this makes it more open and inviting to people at all levels in the Bay Area.  A stay-at-home doing direct sales is just as important as a CEO of a local multi-million dollar company.  You don't need to pay big dollars to get involved or to prove anything.  You just need to be supportive, encourage others, and throw a couple of bucks at the person running all of this to pay for some basics.  
Keeping it free on facebook alone.  It's worked for a while, but as the original group has grown to over 150 people, it has gotten a little harder to just have a coffee in someone's kitchen on a whim. We also don't want it to turn into one of thos "ad only fests" where people just come around to post what they have for sale or an event, and then contribute nothing more.    
Most of you will be familiar with YouTube advertising. The normal return from YouTube ads is between $2 and $5 per thousand views, and the producer only earns anything if their viewers choose to click away from their video and watch the ad. Most viewers won't do that, but everyone has to put up with the ad. We think that would be awful, and with our view numbers it wouldn't bring in nearly enough funding anyway. Direct sponsoring is perhaps slightly less intrusive, but again depends on much higher view numbers than we get.  And then there is always that we have to put someone on camera for that....and featuring a business on the radio is sooooo much easier, and no makeup is required!
So we're asking you to become a Patron.
What's in it for me?
We have worked out some "rewards" to show our gratitude for your support. We hope you enjoy these, but most importantly, as a Patron, you know that you are keeping the More Than Just Coffee, and our guests, on air. As we get more member and evolve there will be more perks, and we are VERY LOYAL and we always honor our "OGs" who started with us back in 2015 and continue on with us here (and beyond).
What if I just can't do that?
And if, for whatever reason, financial support is not something that you can do right now, please know that our current MTJC friends are still that....friends. And money isn't important when it comes to friends....except we do want to help our friends make some cash.  Keep sharing, come to the events/meetups, get your inspiration and, where you can, support our guests and the efforts of the organizer.  And you can always go to
www.MyBayAreaRadio.com
and listen or #GrabThatApp on iTunes or Google Play, and leave a review (and a good one, please).  That helps.  A lot. 
So you mean...
More Than Just Coffee is still kind of the same, but there was talk of making it "more"...and here is some of that "more."  . But at this stage, we are depending on your support.
If you value the More Than Just Coffee, and you want it to continue and grow, and you are able to make a financial contribution, then please choose the level of your contribution and become a Patron.
Thank you
You've made it to the bottom. Thank you for giving us your time.
Kelli - The Big Mouth Chick who started MTJC in her kitchen
and her friends at MyBayArea Radio

PS-  Nosh means eat.  We like to eat, too.
When we reach 100 patrons/members we will start using the More Than Just Coffee facebook PAGE and a weekly Podcast/MyBayArea Radio show to feature member businesses, charities and events and tie them to already active and well connected MyBayArea related pages and contacts.  One meet-up per month. (Show will launch using paid radio advertisers, but will switch to MTJC membership guests based on pateron sponsor level).
1 of 2
Recent posts by MyBayArea Radio Kelli