Movie Dumpster
is creating a Podcast about good, bad, and god-awful movies
Select a membership level
Dumpster Dweller
Welcome to the dumpster–we appreciate your contribution!

Patron-only posts and messages
Time-Traveling Mutant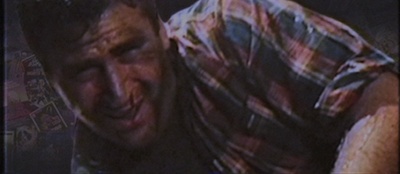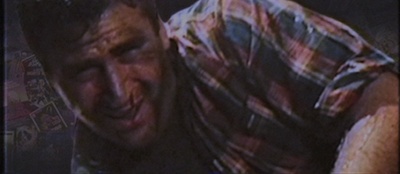 Welcome back from the future! We pulled that capsule from Daniel Baldwin's leg and some stickers were inside. You can have them, and hey, we'll even throw in some commentary tracks!

Movie Dumpster Sticker Pack

Patron-only posts and messages
The Wizards' House Elf
So, you've ascended–welcome to the Wizard's Castle™! We can't promise you a sock, but how about a t-shirt and a pin that glows in the dark? Since you'll have to die and be reincarnated as many times as Charnetski deems necessary, we'll throw in everything from the previous tiers–just make sure you don't forget that honey for Charnetski's roll!

Movie Dumpster Logo T-Shirt

Movie Dumpster Glow-in-the-Dark Enamel Pin

Movie Dumpster Sticker Pack

Patron-only posts and messages
About Movie Dumpster
Hey all you lovely Dumpster Dwellers, it looks like you've finally made it to our Patreon™ page!

That probably means you know who we are and what we do, but just in case you somehow stumbled across us through one of John Hurt's inter-dimensional portals, here's a little breakdown of what we're producing.

Movie Dumpster™ is an episodic film review podcast where we (Joe La Scola, Sean O' Rourke and Connor McGraw) rummage through cinema's garbage for the good, the bad, and the god-awful. Sometimes we find familiar favorites or undiscovered gems, and other times we find putrid sins against humanity that should have been dropped into a volcano.

Every episode we select a film and scrub through it from start to finish, offering our own brand of comedic and thoughtful commentary. A unique feature that we believe truly sets us apart from other shows is, of course, a little thing we call the Movie Dumpster Universe™.

The Movie Dumpster Universe, or MDU for short, started as a series of running gags between episodes that, over time, evolved into our own podcast canon. Every movie is related and we're here to connect the dots in this ever-expanding shared universe. We have heroes and villains, alternate timelines, parallel earths, and nefarious nudist grannies!

By supporting us through Patreon you'll have a hand in growing and expanding the show. Your support will go into things like new swag, program production, live events, and more! This will also allow us to expand the show into different areas and offer even more standard and bonus content.

Movie Dumpster has grown a lot since our launch in January 2018 and we owe all of that to you–our awesome listeners. We want to thank you from the bottom of our B-movie ridden hearts in advance for your help and support!

Remember, everything is connected and it's probably John Hurt's fault.

-Joe & Sean 💚📼
Become a patron to
Unlock 165 exclusive posts
Connect via private message
Recent posts by Movie Dumpster
How it works
Get started in 2 minutes