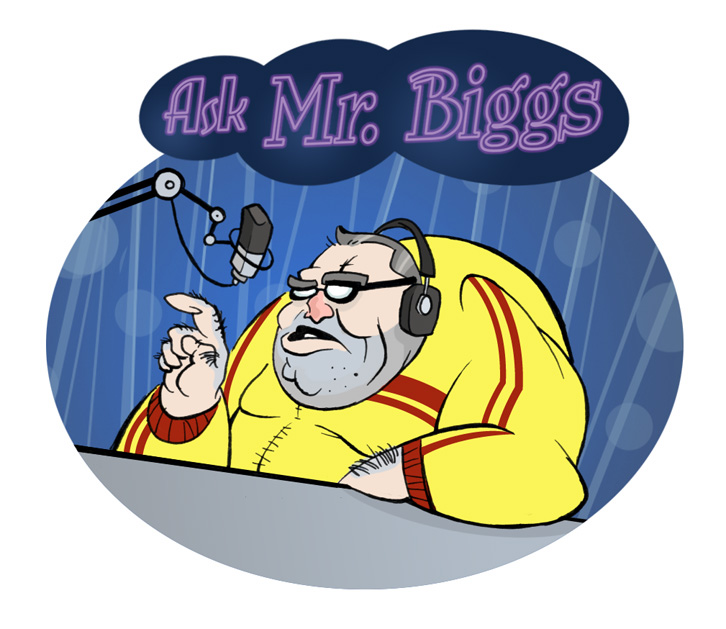 Over a decade ago, we created 
Ask Mr Biggs
... a podcast that repurposed real talk radio callers into a fictional local talk radio advice show... hosted by Mr. Biggs and his mild-mannered co-host Roger.
The task of repurposing all those
actual talk radio calls
was
enormous
. However, producing it allowed us to develop the two main characters, Biggs & Roger.  Even though it's been out of production for five years, old episodes are still downloaded... and listeners still inquire about more.
Stick it! with Mr. Biggs
is the next chapter in the Biggs & Roger saga.  After losing their terrestrial radio show due to a format change... Mr. Biggs decides that podcasting is the future. And asks his old radio friend Roger to help him make it happen. 
Rather than do a general advice call-in show (as he did in
Ask Mr. Biggs
), Biggs now focuses on a single topic close to his heart.
Adhesives.
Listeners are invited to send in questions about glues, epoxies, and adhesives of all kinds. Any project that involves two things that need to be stuck together. Mr. Biggs has an answer for all of them.  
With varying levels of accuracy.  


This pared-down version of Mr. Biggs should allow us to put out episodes on a far more regular basis, while still providing a vessel for the odd dynamic between Biggs and Roger.  
We are asking for your support to help pay for production time, expenses and equipment. Any extra funds will be spent on candy and gum.