Hello! We are Multiworld Software, and - as the name does not suggest - we make erotic (yes, this means
18+, NSFW
) stuff.
Mostly video games and artwork (guess the former indicates the latter) but we have a lot in the freezer and have been designing and planning various different projects (including visual novels, RPGs and more) that we are keen to share as the time goes by.
Our most recently released project is 
Chaosrise
.
This Patreon is currently on hold.
You will not be charged each month - you will only be charged once, the moment you pledge!
The Team
GvS
- our main developer, with years of experience in basically everything one can code in.

niziolek
- our awesome artist! Make sure to check her
DeviantArt
,
HentaiFoundry
,
Pixiv
,
Tumblr
, oh my god there's so much and it's all so good.

Ziza
- a bit of graphics, programming, writing and organization; I basically do everything and I'm probably the most useless here, but hey, at least I keep posting these updates.
Current Project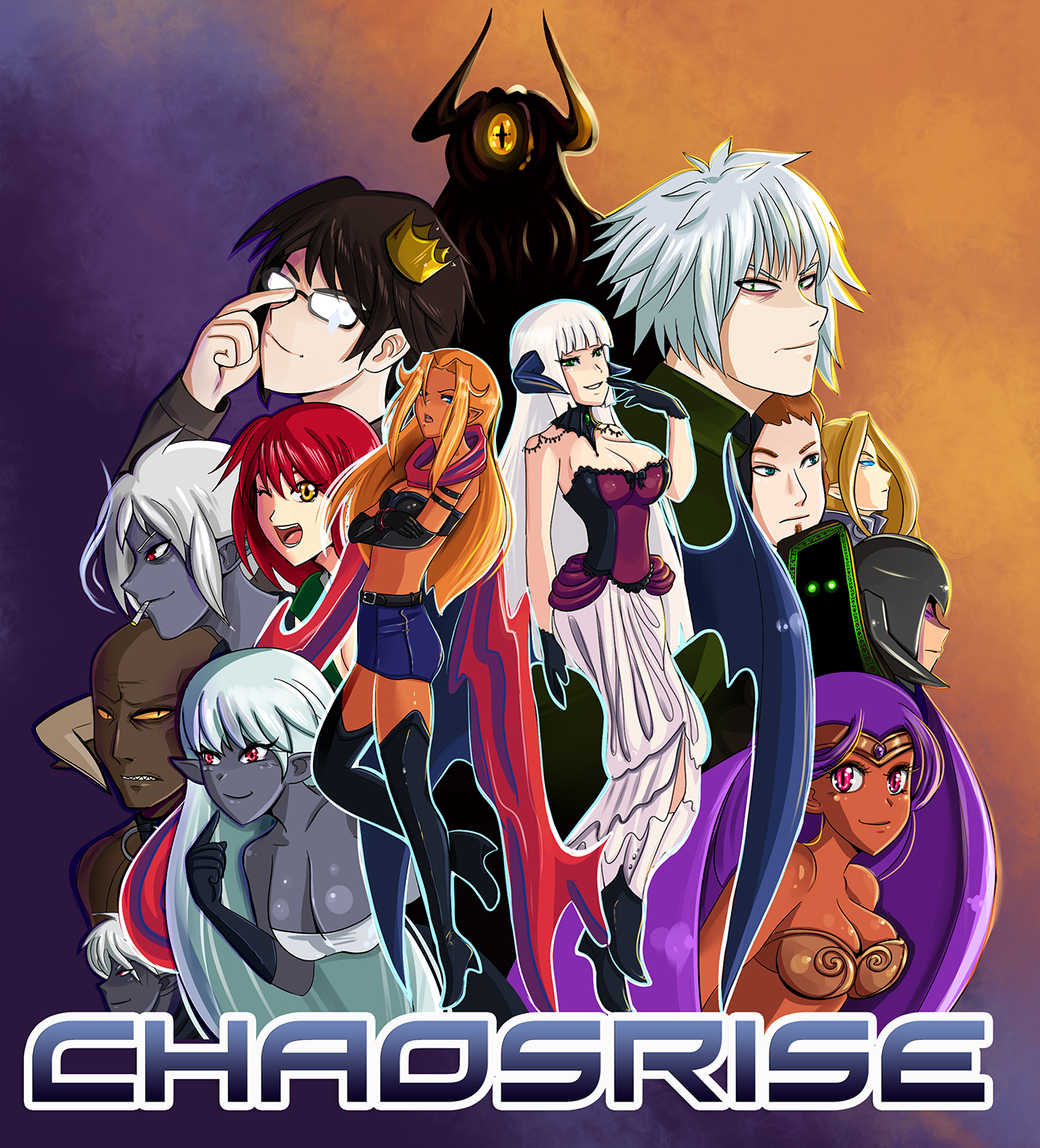 Chaosrise is a danmaku game in which you take control of one of two female protagonists in their quest to unravel a mystery of unknown powers awakening uncontrollable lust among inhabitants of an extraordinary world in which the story takes place. Making their way through varying parts of their universe, spread throughout seven stages packed with action (and horny enemies), little by little they, too, succumb to the new conditions, blanking their minds - but filling their bodies with much more fun stuff...
Wait a minute... what does "danmaku" mean?
Danmaku - literally translating to bullet curtain in Japanese - is a genre of shooting games that, while similar to regular shooters, focus more on navigating through complex patterns of hundreds or even thousands of bullets. If you've ever played the very popular Touhou series, you know well what this genre involves; if not, help yourself to some of the screenshots below - this is our current, almost-final product.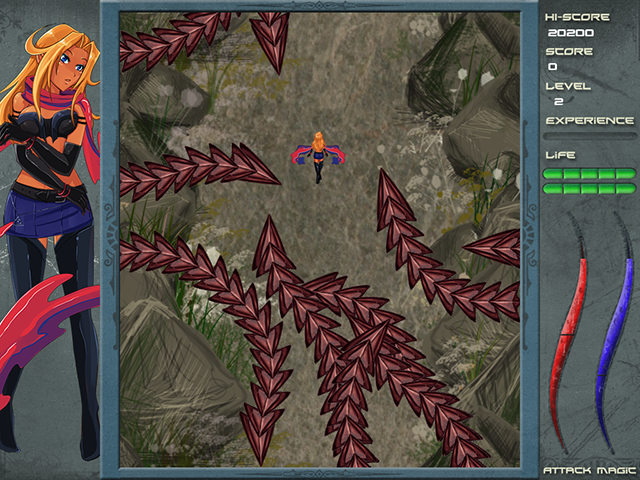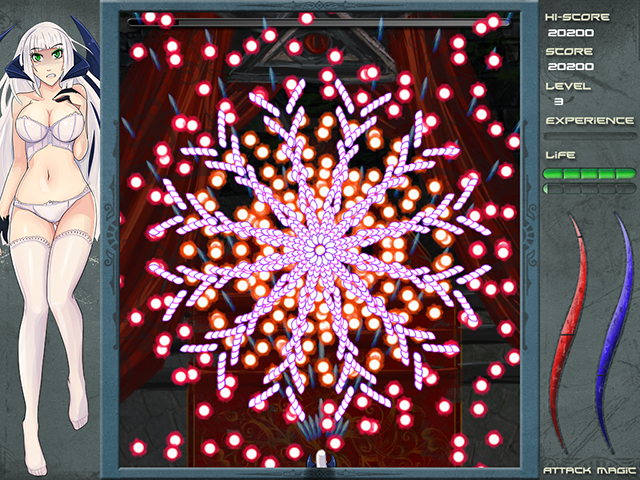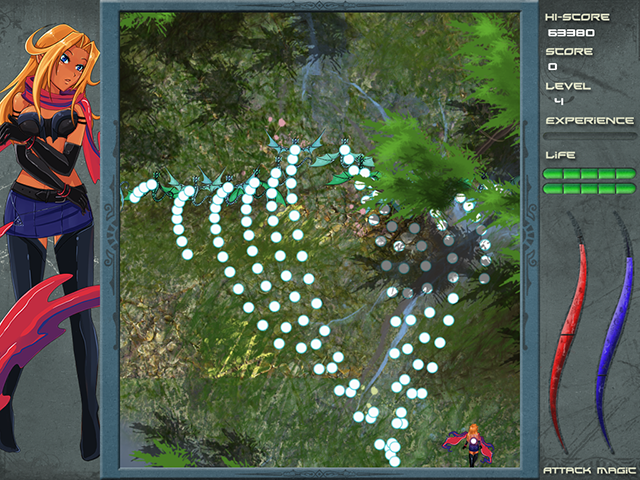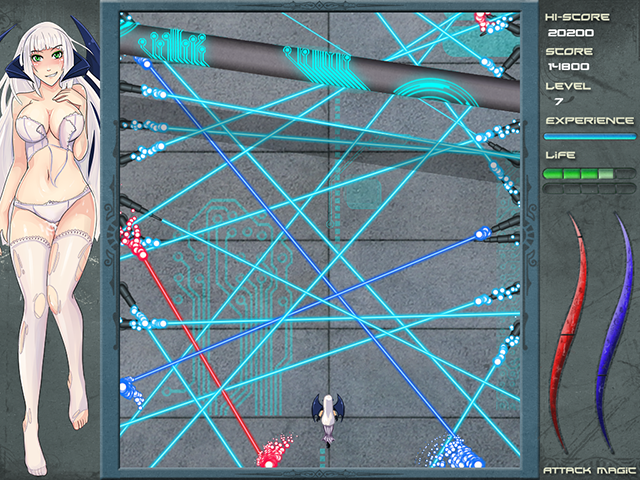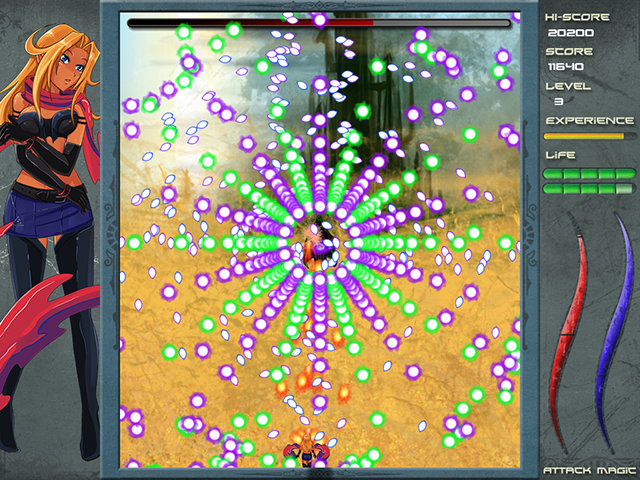 "How am I going to avoid all that?", you ask? Don't worry about that. Your hitbox is small and your movement is precise - all you need now is a good focus and some skill... but isn't that what all games require?


About the game
Apart from adult content (which can be switched off at any point), we offer you a fully valid, challenging and fun-to-play manic shooter with over ten different enemies and obstacles - as well as almost this many bosses that will make you sweat... and hard, should you lose the battle and be "rewarded" with a vast number of hentai game-over CGs!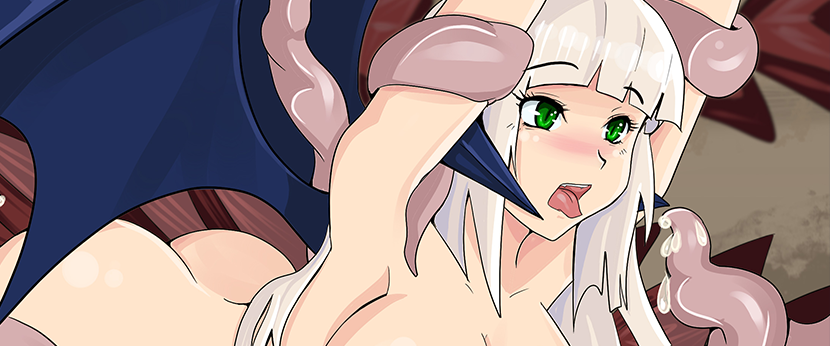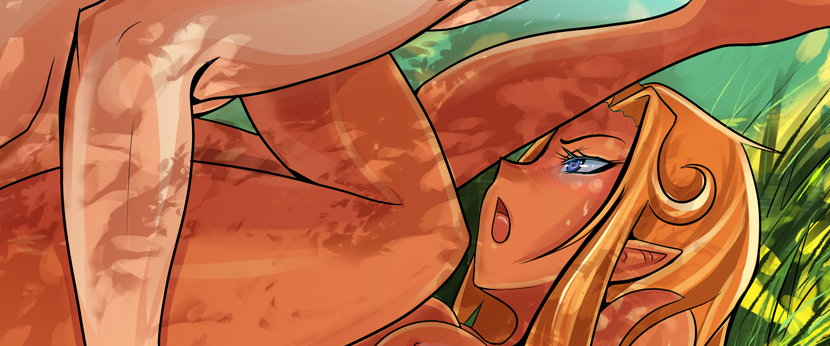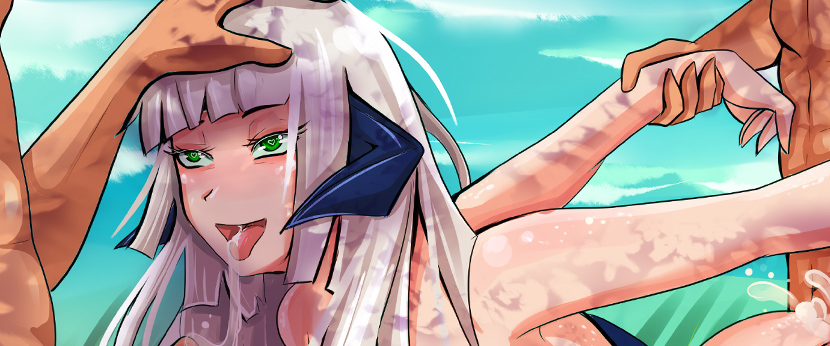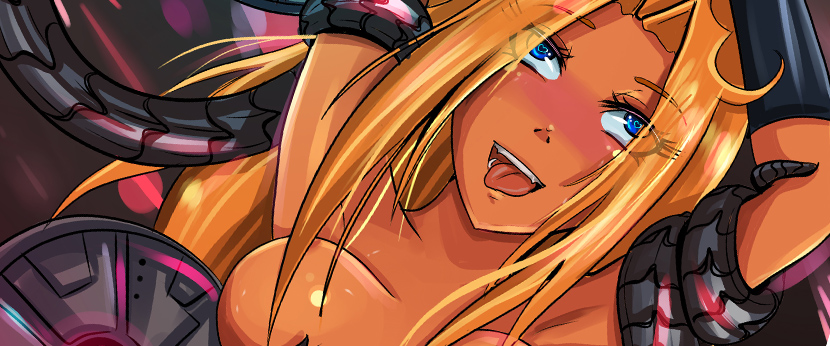 Though true to the genre, the game differs considerably in terms of gameplay from other series, requiring player to effectively and wisely manage their firepower and magic capacity, as well as introducing unique features, including RPG-like skill development system.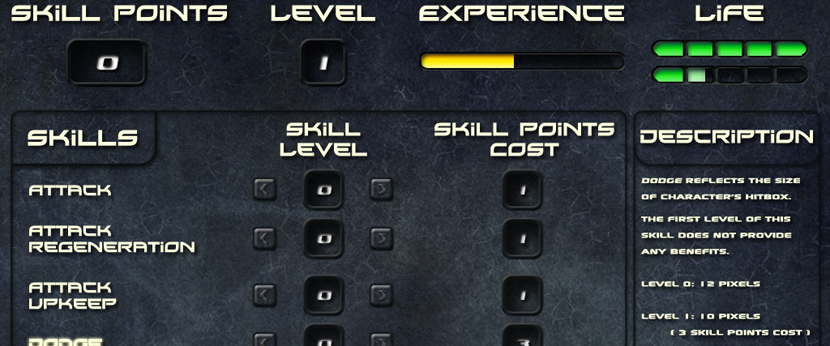 The game offers:
2 playable characters, each with their own unique firing pattern and magic power
3 difficulty levels
7 stages
10 types of enemies
8 bosses
8 different stats to level-up and make the character stronger
Possibility to save your progress (yeah, it's not really often seen in danmaku)
Hi-score system
A kinky storyline available in both English and Japanese
"Undressable" character status bar, with the heroine losing her clothes as her strength depletes
Unlockable gallery of up to 30 high-quality hentai CGs, exclusive for both characters, each stage and every boss!
Epic music by Machinae Supremacy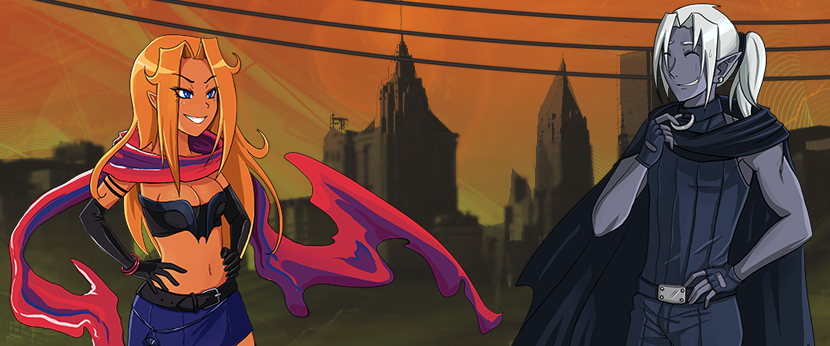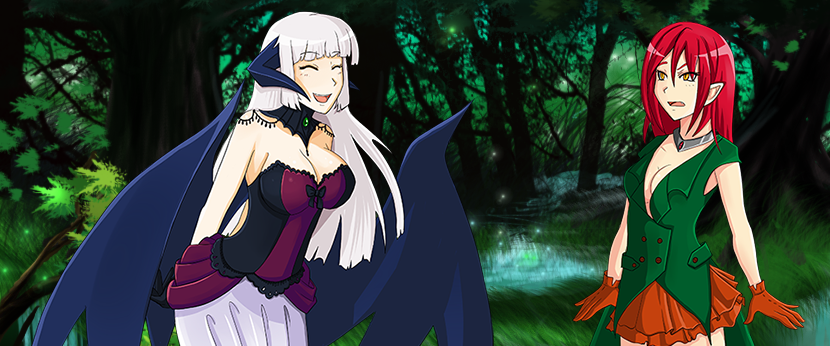 Chaosrise is now released!

Our greatest thanks to everyone who accompanied and supported us in this journey <3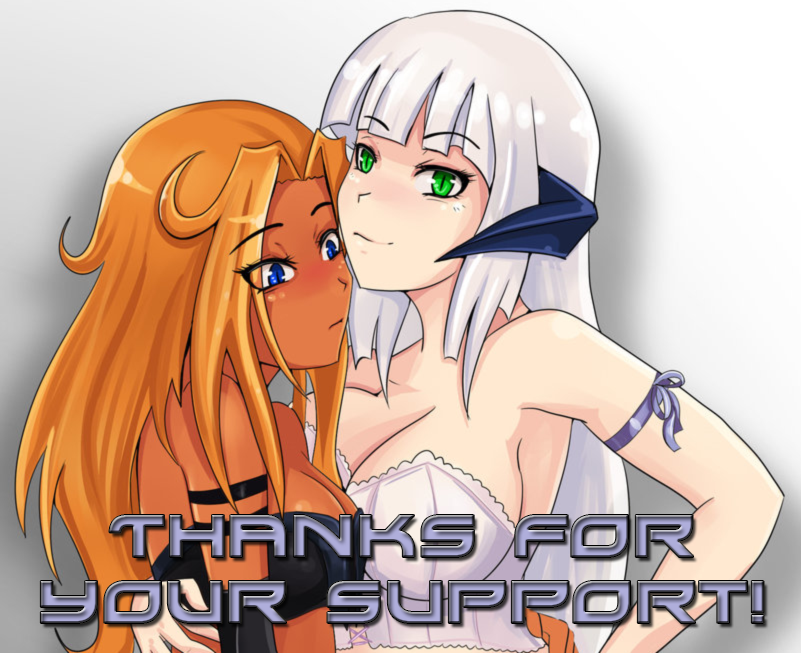 Any amount of $ you spend in total will be accumulated for you to use for purchasing any of our projects (and their digital artbooks) upon release.