Dasius
is creating My Little Blacksmith Shop
Select a membership level
Get exclusive patron-only merch
Initiate Blacksmith
Just want to give your support?
Access to Patron-Only feed, including change logs and future plans for the game.
Patron Status on Discord
Includes Discord benefits
Novice Blacksmith
Same as the above reward.

Access to Early Alpha test versions of the game ahead of everyone else. 
Access to debug enabled versions of the game. 
Access sneak peaks, screenshots and spoilers.
Includes Discord benefits
Proficient Blacksmith
Same as above rewards.

A customer will appear with your Patron Name.
Access to test phases of the game.
Exclusive Merch. (At the moment, US Customers only.)
Includes Discord benefits
A sticker of our new logo created by Zarafan.
Master Blacksmith
All Previous tier rewards excluding previous tier Merch.
Includes Discord benefits
A beautiful poster created by Zarafan.
High Master Blacksmith
All Previous tier rewards excluding previous tier Merch. 
Includes Discord benefits
Drink your favourite beverage like a true blacksmith.
About
Hey Blacksmith!
You can call me Dasius.
If you don't already know, I am working on a game called
My Little Blacksmith Shop
. It is a game available for free on
Itch.io
and
Gamejolt
and for purchase on
Steam
. It's inspired by games like
Blacksmith Simulator
.
What is your game about?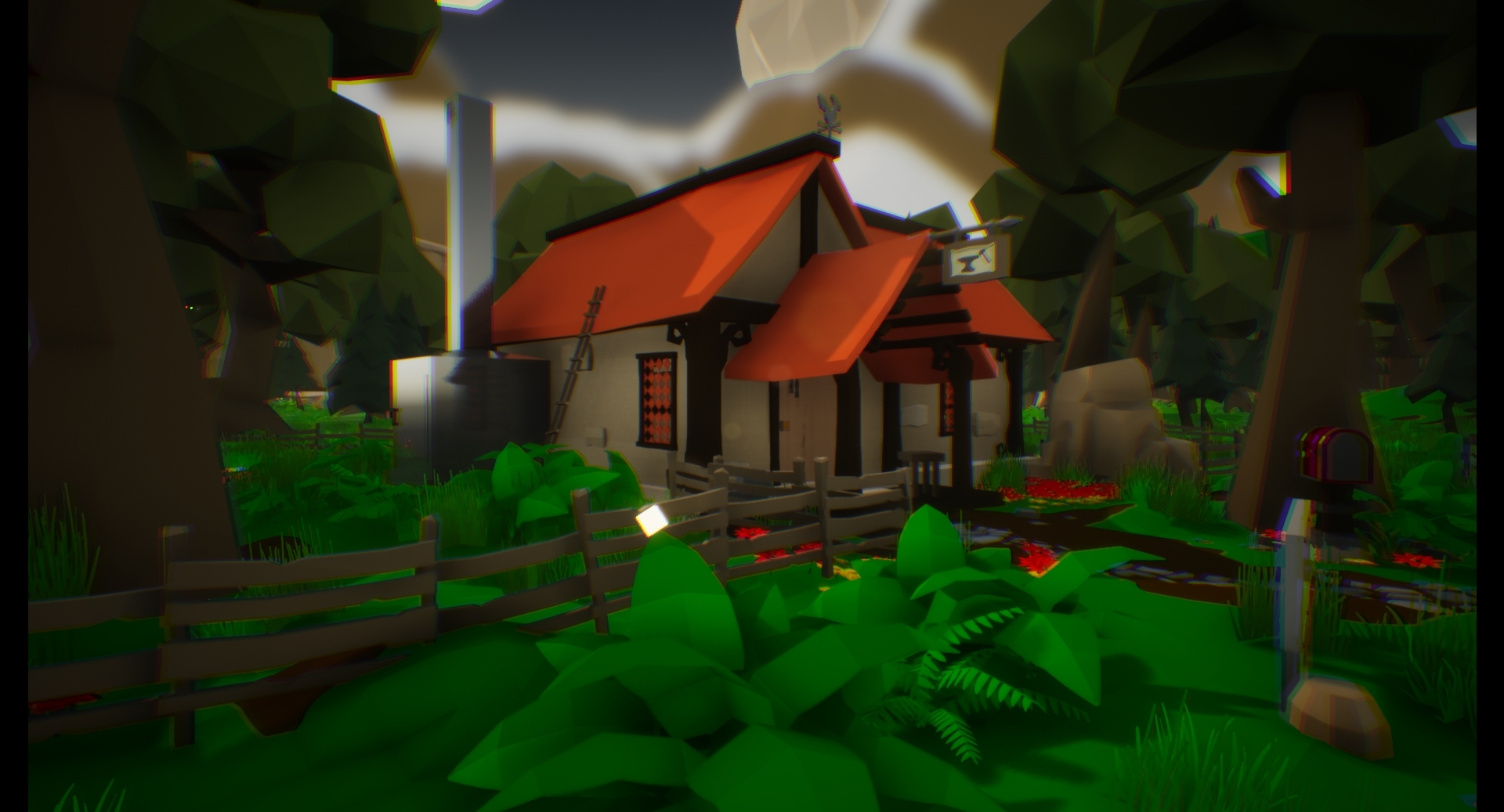 It's a simple crafting game, created in the
Unreal Engine 4
, where you are task to make items like weapons, shields, and armor( W.I.P.) for customers. What separates this game from the typical crafting games, is its simplistic approach to weapon crafting. There are no progress bars and complex GUI screens with multiple buttons to click and navigate. You pick up and combine weapons, shields, and armor together with physics and hand them over to your customers to make a profit. Additionally, you can mine for ore's and smelt them to ingots and explore the ever growing map.
Want To Support?
I have been blessed with a great community and received so much support for my game that it warms my heart to know that people really love this game and are willing to support its early development.
I don't hope and expect anyone to donate to this project. I think your money can be used for more important things like bills and food but there are people that want to see this game succeed and it will be my pleasure to make it happen.
Making games is difficult and expensive. Patreon is a great platform that allows great people like you to connect with your favorite content creators and fund them.
Prior to Patreon, players who made donations, all received the same reward but now with Patreon, I can organize my list of supporters and give exclusive rewards based on what they donate through the tier system.
Also, if you decide to pledge, you'll be contributing to the success of this game.
This also helps me. Your support will help me to continue making games and fashion my skills to make better games that everyone will love.
Where Does Your Money Go?
The funds go to:
Putting food in meh belly and paying my bills so that I can sit for 16 hours, in front of the computer, working on the game. Probably not healthy but it's worth it in my opinion. It also goes into upgrading my computer so it doesn't crash as much using the game engine.
When that's covered, some of it goes into purchasing game assets. Since I'm not a Jack of all Trades, master of them all, yet.
If we surpass our second goal, I can look into hiring someone else to help with art or programming. The higher we climb, the more people I can hire to make the game even better.
The end goal is to implement VR, Multiplayer and a completed product with the desired and requested features.
What Do You Get In Return?
With the completion of adding My Little Blacksmith Shop on Steam, I would like to continue working on completing the single-player map but most importantly set my sights on completing the multiplayer code/map. That's where you come in.
Multiplayer playtests for Patrons.
All Patrons receive a "Patron" status role in our Discord channel.
Merch for different Tiers from Stickers to Posters and later Tshirts, hoodies, and bags.
If you decide you want to withdraw your pledge for any reason, you can cancel your donations at any time. There are no obligations, fees, and hard feelings.
Thank you!!
Dasius
$1,352.98 of $2,000
per month
Allow me to continue the development of the game full time. The development of the game would slow down exponentially if I had a 9-5.

The money goes into paying my bills and keeping food in my stomach.

1 of 5
Become a patron to
Unlock 89 exclusive posts
Connect via private message
How it works
Get started in 2 minutes