Eternity Philops
is creating Yoga wellness videos for BIPOC and QTPOC
Select a membership level
Mental Meditations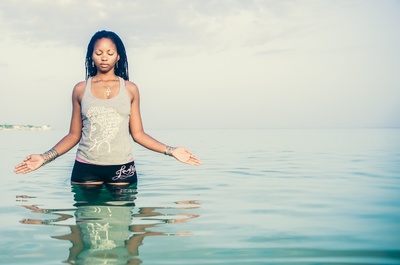 Meditation is the Self-awareness practice of focusing or stilling the mind. Meditation videos are 5-to-10 minutes, and range from voice-guided to soothing sound.

Perk: Meditation patrons can suggest themes for new meditations. If your suggestion is accepted, you'll be listed as an Honored Patron in the video credits!
Simple Sequences
Simple Sequences are brief Yoga movement lessons. These 5-minute videos guide practitioners through short instructional flows of five Yoga poses at a time.

Perk: Simple Sequence patrons can recommend new sequences. If your recommendation is accepted, you'll be listed as an Honored Patron in the video credits!
Focused Flows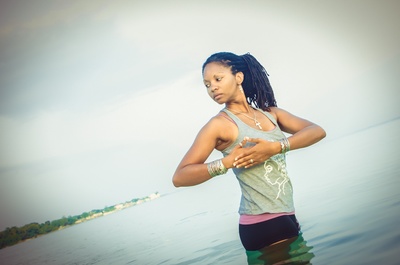 Focused Flows are complete Yoga movement practices. These 10-to-15 minute lessons concentrate on a specific area or theme, and are open to all skill levels and body types.

Perk: Focused Flow patrons can make requests for new Yoga movement practices. If your request is accepted, you'll be listed as an Honored Patron in the video credits!
About
I am Eternity Philops, owner and found of Soul Liberation Wellness. As a Black and queer yogi, I clearly see the lack of representation and inclusion of marginalized people in mainstream Yoga spaces. Modernized Western Yoga is overtly White-washed and mostly reflects athletic bodies doing acrobatic postures. This common imagery has many people of color, particularly Black people, believing that Yoga is not for them when the truth is that, with roots in Africa and India, Yoga was actually created by people of color. I wanted to address these problems in a direct way.

Thus I formed Soul Liberation Wellness, a socially conscious brand that explores not only the sacred practice of Yoga but many other holistic practices through the Afrocentric lens of Black identity and culture. I want people who look and live like me to see more Yoga and wellness teachers who look and live like them. And I want people to know that Yoga serves not just the body, but the heart, mind, and spirit as well.
Patron: Someone who financially supports and champions a person, organization, or cause.
This Patreon account supports the Soul Liberation Wellness YouTube Channel, which provides Yoga content for free. To become a patron, choose the amount you'd like to give each month. Your very first contribution will occur on the day that you sign up, and will then repeat on the first day of each month. It's basically like a subscription service, except instead of buying from a corporation, you're supporting a creative. And just like a subscription service, you can adjust or cancel your contributions at any time.

Patrons can make suggestions and requests for future lessons based on their membership level. However, all Patrons have access to all posts and materials, regardless of giving level. This allows for equitable accessibility so that everyone can pay what they can according their ability.

Thank you for supporting me in my wellness work. I appreciate you, and I will continue to create amazing wellness guidance for you!


Soul Liberation Wellness Links
Official Site: www.MySoulLiberation.com
Online School: Community.MySoulLiberation.com
Facebook: www.Facebook.com/MySoulLiberation
Instagram: www.Instagram.com/MySoulLiberation
YouTube: YouTube.MySoulLiberation.com


By becoming a patron, you'll instantly unlock access to 4 exclusive posts
By becoming a patron, you'll instantly unlock access to 4 exclusive posts
Recent posts by Eternity Philops