New Age Ninja Corps
is creating Original Comics
Select a membership level
Get exclusive patron-only merch
P.O.G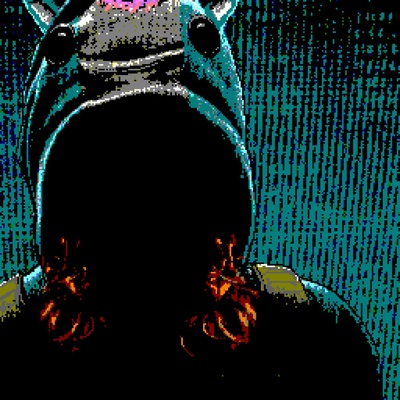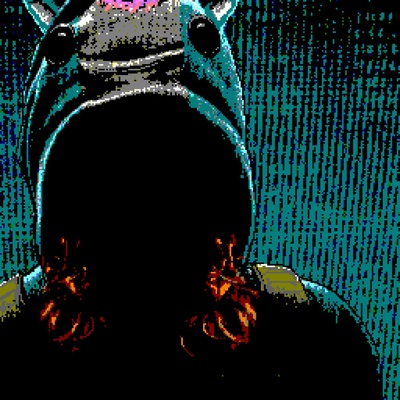 Get a patron-only perspective on my work.
Includes
Inpsiration blog
Digital Copies of releases
Includes Discord benefits
Battle Buddy - First Arc -
Limited (0 of 1 remaining)
Access to everything below.
Access to discord and 
Physical Copies of current work.
*Shipping Address Mandatory*
*No back issue fulfilments*
Includes
NSFW Lewds (mild)
Digital Release
Chat on discord
Normie Cover 
Includes Discord benefits
Muffin Bear - First Arc -
Limited (0 of 1 remaining)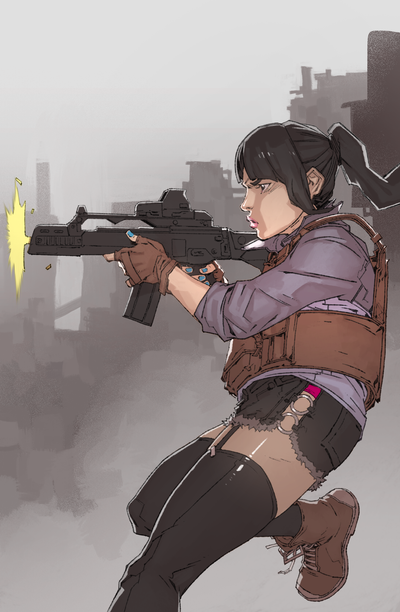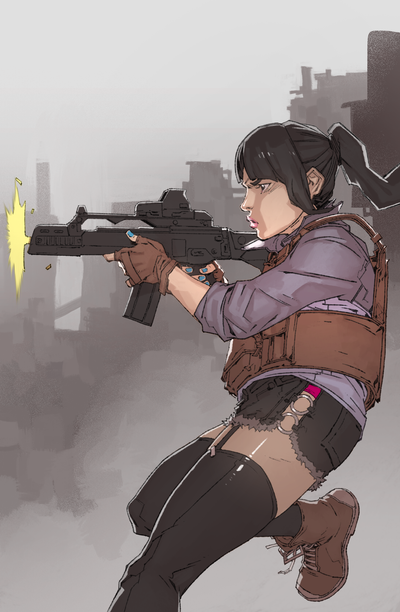 *Shipping Address Mandatory* 
*No back issue fulfillment* 
Patron-only polls
Digital Release
Physical Copies
Chat on discord
NSFW Lewds (hot)
Normie Cover A
Cardstock Variant Cover B
Includes Discord benefits
About New Age Ninja Corps
//FOR NEGROMANCY DISSEMINATION//
WHAT IS NEW AGE NINJA CORPS?


I.
New Age Ninja Corps
is our lifelong dream to bring together a collection of indy teams under one banner that can produce and deliver creative and innovative stories and art to comic fans. From humble beginnings, we've been steadily expanding our footprint in the indy scene.
Current Team:
Brian Ball – Army Veteran, National Guardsman. Writer. Get's no credit.Trent Luther – Best Bro. Also Writer. Gets all the major writing creditLuigi Teruel – Artist, the man that carries us on his massive art shoulders. Art God. The sole reason why anything we do looks as good as it does.Liz Finnegan – Philly Sports Fanatic, Muse, Marketing Director.
Raven Monroe - ColoristHP Comic Collage - Twitter News Account, Comic Collage Innovator (hoping to do more of these again!) Don Church – Discord Head Mod. Closest thing we could find to an adult in the room.Duane McGriff – Patron turned promotion and customer support slave. Replaced Shane but just as good. Handles Customer service issues:
[email protected]
Mori – Cool Twitch Stream. Has sexy beard.Jet Pack – Isn't an actual Jetpack but makes marketing stuff.Chucky McTitter - Fills racial quota slot. And vital logistical support.
II.
RAGS Patreon Support. This is VERY important!
Patreon is a tiered based monthly contribution to support the campaign (primary objective) and receive periodic tiered rewards as they become available (
not always on a monthly basis
). Patreon backing is not like Kickstarter or Indiegogo, where you get specific item(s) on scheduled fulfillment (click, add to cart, complete order). Internal and external factors can cause gaps in physical items being received by supporters. Whether it's life events or global pandemics, the frequency of receiving items could be monthly or may be much less frequent.
So why have both Patreon and KS/IGG?
Patreon allows us to have consistent and sustainable support to work on short and long term projects while not having to worry about adjusting or canceling contracts with artists, shipping mishaps, etc. if we came up short on a crowdfunding campaign (KS/IGG). With patreon we can plan ahead with much more certainty. KS/IGG are boosts for special, single purpose efforts to raise capital if we meet our crowdfunding goals.
III.
What are we working on now?
Current Projects the team is working on and hoping to continue on:
RAGS
Liz Finnegan stars as Regina Ragowski, a dishonored U.S MARINE Veteran who suffers painfully from PTSD. During the Zombie Plague of California, Regina finds herself literally naked and alone in the small town of Paso Robles being chased by Zombies! With no will to survive Regina's quest is for one thing and one thing alone: A comfortable pair of pants! But pants are just the beginning as she finds herself on a strange path from survivor to super hero.
RAGS Story Arcs
-
<s>-Zombie Shopping Spree: Issues 1-7 - </s>
COMPLETE
-Bustin Jieber Arc: Issues 8- ?
-Chuck the Cheese Arc: ?-?
RAGS Spinoffs –
-
Sailor Ragowski
– Patreon Bonus tells the story of Regina F. Ragowski as a young Marine Corps Magical girl trying to prove that she's no longer the coward she used to be.
-
RAGE! Astral Grim Swords
– Regina of house Ragowski and Redaktun, are two dishonored knights who are given a quest to kill a very powerful necromancer…except when they arrive at his castle he's already did. But now on their journey home, the Knight and the slave find that they are being hunted by a force more sinister than they imagined.
Secret Project -
Blaqneto's Revenge
Mister Lister Sister Fister
Lister is a downtrodden, but very strange monk that is trying to master a very unique Martial Art to bring Happiness to those she comes across. However Lister herself carries a very dark secret with her. One that could either set the entire world on fire, or revive a slumber God.
**More information on projects can be found in the interview with the other guy, linked below.**
Brian Ball Interview
Patreon Exclusive Benefits
1.RAGS: Uncensored (For those of you that hate bunnies)2.Physical Single Print Run Issues w/ Patreon Exclusive Cover Variants* 3.Access to the RAGS creative team.4.Discuss the current and upcoming issues with other fans and the creative team! Your feedback may be used in upcoming material (We enjoy hearing what our fans think!) (Discord)5.Discord exclusive contests, giveaways, auctions and Games!6.Negromancy! *Coming soon!*7.Lewds! 8.Secret Variants!9.Exclusive Merch
IV.
Patreon Member Information & Terms
*Mailing and shipping addresses are
mandatory
for those in the physical rewards tiers. *
**Important Reminder for any Patron Tier receiving physical rewards: If you pledge AFTER the 1st of the month you will miss that month's reward.**
Sharing Patreon related material outside of approved channels will result in banning.Harassing the team will also result in banning (Obviously this isn't "Hey I'm missing my stuff." But stalking, or constant unsolicited emails with result in bans.)
Make sure you check your email and Patreon messages as we send out new updates regularly.
Join our New Age Ninja Discord server to keep up on the latest information and exclusive content!
VI.
I'm new here… How does this all work?
As a rule of thumb, once issues have been initially released and sold that's it. There are periodic opportunities and special circumstances when they become available. For instance,
Back Issues Available to DD-214 holders.Back Issues Available through discord prizes reward system.
Auction sales on Discord
Damaged Books
If you receive something damaged... do not panic. Take a pic of the damaged book(s), jump on Discord and DM Duane. He'll give you the details for the exchange and be the main point of contact for your replacement.
Returns:New Age Ninja CorpsP.O BOX 532154San Diego CA, 92153
V:
Frequently Asked Questions
(Patreon)
Q: When should I expect to receive my issue(s)?A: Comics will be bundled and shipped when all the items in the tier for that reward are complete and ready to ship. This may be monthly or less frequently due to internal or external constraints.
Q: Do you ship overseas (APO/AE)?A: Currently working on sorting it out. More to follow.
Q: What does uncontrolled Cameo Mean?A: Means I put you in the work when we see it that we have the 1) Time and 2) ability to do so. Whether or not you end up a zombie or a cool character is up to my whims!

General Questions

Q: Can I get my copies autographed?
A: These are Now available for Tier 1 as a tier reward. 1 signed book for CGC. 1 signature only. Also available through discord auctions.
Q: How can we help reach goal and get back issues during the down times.?A: Help advertise! Tell your friends! Share the work with friends, family and the dog!
Q: My LCS didn't get any retail copies!A: We wish our books were in our local LCS too. Sorry we can't put them in front of more people and make more available.
Q: Are you going to come to (Local City's) Comic Convention?A: I Typically only do Wondercon or SDCC Depending on how things go.
Q: How do I become a V.I.P? (Discord) A: Earn enough XP by participating in chat (ranking up)
Q: I LOVE Luigi's work! Can I get a Commission from him?A: Luigi is busy with getting the book done. During the creative lulls he should be open to commissions.
Q: Can I buy pages from you?A: Not at this time but it's in the works.
//FOR NEGROMANCY DISSEMINATION//
$4,702.75 of $5,000
per month
We can start doing more Liz Finnegan Cosplays and Photo Shoots.
10 of 12
Become a patron to
Unlock 1,196 exclusive posts
Connect via private message
Recent posts by New Age Ninja Corps
How it works
Get started in 2 minutes