NFA Review Channel
is creating Review Videos
Select a membership level
(BRONZE)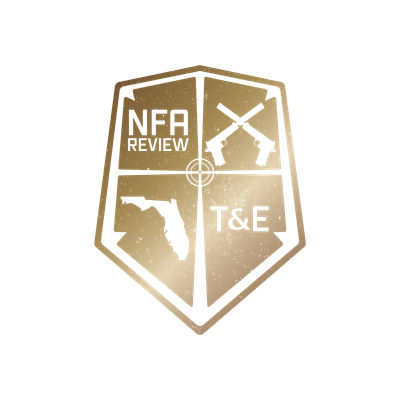 A huge step in supporting the growth of my channel! For that I'm going to bat for you and will work with companies to offer larger discounts than normally found with my usual promo codes!

1. EARLY ACCESS - Access to videos 24 hours before they are uploaded to Youtube and Full30

2. SPECIAL DISCOUNTS  and promo codes that aren't offered elsewhere!

(SILVER)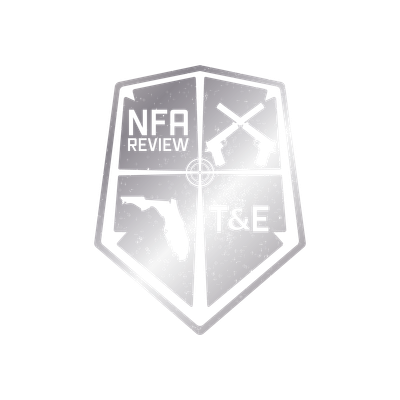 Bronze Level Rewards + 


1. Bi-Weekly Livestream - Now that Patreon has a LIVE option I can interact with all of you directly! Tune in for LIVE Q&A's where my Gold Members can ask questions on builds they are working on, projects I have coming, and even throw out video ideas! This will make for a more connected Patron experience!


*Every other weekend at 7PM EST


2. IN THE PIPELINE - Access to a list of upcoming videos/projects. 


3. RECOGNITION - Your name in the credits on my future videos as a channel supporter!

(GOLD) The Winners Circle
Bronze & Silver Level Rewards + 
1.
Pro Deals off Retail Purchases

$25 over dealer cost on Pews & $50 on Cans
Gun Trader Den (St.Petersburg, FL) - PM for details (They can ship to your local dealer) 
50% off 
Cole-Tac - PM me to claim**
35% off
1776 United - PM me to claim
30% off
Zaffiri Precision - PM me to claim
25% off
Chiovitti Leather & Tool - PM me to claim
20% off
Enfield Rifle Company - PM me to claim
Mission First Tactical - PM me to claim
Suppressor Tools.com - PM me to claim
15% off
Locker Down - PM me to claim
10% off 

CGS Group - PM me to claim
Brigade Tactical - PM me to claim
7% off
2A Warehouse - PM me to claim
(Free 50rd box of AE Subsonic 22lr with every $100 purchase)
* All Sales Are Final on all purchases made with discounts. Anyone requesting a refund after an order is made will be banned. This is to protect the sponsors AND the Patrons who do not wish to lose said discounts because a Sponsor decides to leave.
**Denotes one item, once per month. 
2.
EVENTS
- Free Admission into all NFA Review Events. Wristbands will be mailed to Patrons who RSVP ahead of event date. So you can just show up and walk in!
3.
PERSONAL NFA CONCIERGE
- Have an issue with a product sold by a company I work with? Already tried the normal routes to address the issue?  I'll personally look into the issue and contact them on your behalf to get you back up and running.
4.
BEHIND THE SCENES
- A video set to private that only Winners Circle patrons can see. This can be anything from behind the scenes footage, a sneak peek on an upcoming product, or an embarrassing collage of all the bloopers I edit out and never show. It get's pretty ridiculous! LOL
5.
HANGOUT
- During any trip to SHOT, NRAAM, My Events, or a simple local range trip, I will PM all Gold Members a time and place we can all meet for a beer/talk shop while I'm in town!
About
I've had many requests to start a Patreon page from awesome fans that wish to help support the operating costs of my channel. The pro 2A community is simply awesome and I'm humbled by the support you all offer.

My name is Adam Johnson and I own the NFA Review Channel on YouTube, Full30, Facebook and Instagram. I could not be more humbled to be working in this industry and my journey here would not be possible without all of you! You all rock!

I work as a full time Firefighter/Driver Engineer and on my off days I hit the ground running recording reviews for all of you! It's very hard to get your hands on all the new NFA products out there and my goal is to make that easier on you! I want the review so immersive and detailed, you feel as if your standing next to me, manipulating the product in your hands, and studying the machining, cool features, and performance that it offers. 

I've spent years learning the industry, upgrading camera gear, upgrading my computers for editing, learning how to properly record and capture clean audio/tone, and creating partnerships and memories with some of the brightest minds the industry has to offer. I then began to plan, host, and execute two large public shooting events each year as a way to help all of you get your hands on the products I experience in my daily work. 

The outcome of this life passion has been rewarding and a struggle all at the same time. With the increased scrutiny by the anti-gun media it has been hard to stay afloat in a sea of expenses when my compensation system is constantly on edge of disappearing from a flawed monetization system based solely on the knee-jerk reactions of the MSM and companies like YouTube who bend under pressure. Wouldn't it be nice if YouTube actually supported the people creating content for their audience? There's an idea! 

It's the hardcore fans and Patreon supporters like you that will keep my journey going and I cannot express enough how appreciative I am! I hope you throughly enjoy the experience and the content.

So take a look around my page and checkout all the benefits of joining my Patreon Family! I have structured the reward tiers to offer the best benefits I can for each level. Thank you all for your time, now lets get to work! :)

Lets get to it!

Adam Johnson
NFA Review
At 300 patrons I will host a Private Patron Only Range Day at my filming location in Dade City, FL. This will be open to all active patrons from $1 - $100+, everyone is invited! You will be able to see where I film my reviews and hey, I say we film a video together while we are all out there!

Bring your own tables, tents, guns, ammo and packed lunch. We will setup early and shoot till we are good and tired! I will also have Gun Trader Den on location so if you have a silencer pending an ATF wait, they can bring it for you so you can use it!

And for the first time we will do a dinner party AFTER the range day. Everyone can go back to their hotel, get cleaned up and then prepare for a fun dinner/night!

So, share my page with your like minded friends and family, and let's hit that goal so I can set a date and we can get to doin what we do best! Having a blast!

Adam
NFA Review
1 of 2
By becoming a patron, you'll instantly unlock access to 289 exclusive posts
By becoming a patron, you'll instantly unlock access to 289 exclusive posts
Recent posts by NFA Review Channel
How it works
Get started in 2 minutes