New Game Plus
is creating A Retro Video Game Podcast
Select a membership level
START
You have officially joined the NGP family! As an official patron, you have placed your faith (albeit small) in us. So, we will place our faith (equally as small) in you with a personalized shoutout in our upcoming episode. 

This also grants you Early Access to our weekly First Plays. What goes live to the general public on Wednesdays will be in your inbox by Monday.

Furthermore, you'll have access to the NGP Patreon Activity Feed that contains exclusive content visible only to our lovely patrons.

Includes Discord benefits
NEW GAME +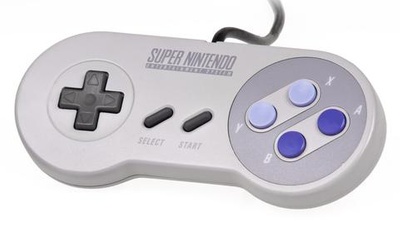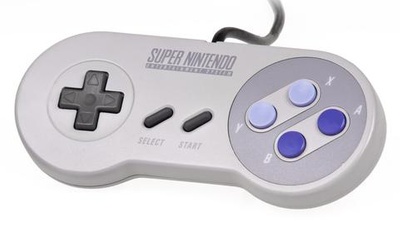 You are more than conquerors. For you, beating the game once just isn't good enough. You want to play it again with all the added benefits!
Join the exclusive
Patreon Pool
. Every 5 episodes (or so), you get to select a game from the Retro Master List to be in the pool for our game of the week. This will narrow the randomization process down significantly and your game might be chosen for a very special Patreon supported episode. If there is a particular game you want us to play, this level of support is perfect for you!
You will also get a peak "behind the curtain" to see our weekly
Show Notes
. Along with the release of our weekly episode, you'll get access to the notes that we drafted during the week while playing the game. This will give you a look at what did (and did not) make it to the actual recording.
You will also receive:
A personalized shoutout in our upcoming episode
Access to the NGP Patreon Activity Feed
Early access to First Plays
Includes Discord benefits
EXTRA LIFE
You're never going to give us up nor are you ever going to let us down. In return, we pledge to never run around on you nor desert you.
At this level, you will be granted
Elements Insight
! What's Elements Insight you ask? E.I. (as we like to call it) lets you in on our monthly Elements episode plan so that you can play along with us and even submit commentary to be featured on these monthly episodes.
But wait, there's more! 
Shh. Can you keep a secret? Because we sure can. This level of patron will be able to download all of our current and future
secret episodes
. These are not filler episodes. Rather, they are chock-full with NGP content that you won't find anywhere else!
But wait, there's more again!
You gonna get exclusive 
NGP Backgrounds
. That's right, we are giving you regular NGP-themed phone and desktop backgrounds made by our very Hookshot.
You will also receive:
A personalized shoutout in our upcoming episode
Access to the NGP Patreon Activity Feed
Early access to First Plays
Admittance into the Patreon Pool
Show Notes
Includes Discord benefits
About New Game Plus
Who are you?



We are
New Game Plus
, a retro gaming podcast where three guys spend seven days playing one old game and then we talk about it. We have been making weekly podcasts since September 2015. Every episode is devoted to a different game that is at least fifteen years old. It can be any genre and on any console. It can be a game that is overwhelmingly loved OR a game that is universally hated. Each week's game is randomly selected from our ever-growing listener-generated
Retro Master List
.
Why have a Patreon?
We do what we do for you for free. That will never change. However, after a year of producing weekly content for our dedicated listeners, we have decided to bring you on board and to have you partner with us in our future endeavors. All three of us hold full-time jobs unrelated to the podcast. It's not necessarily within our goals to quit our day jobs and do NGP full-time in the future, but your generous donations will make it so that we can reasonably dedicate more time to this project and produce far more content than we are currently able to.
We have short-term and long-term goals that include things like video-casts, First Plays, bonus episodes, high-profile guests, content creator collaborations, NGP merchandise, Twitch streams, and much more. It is with your support that we can make these dreams become reality.
A special note from NGP:
From day one we wanted to create a podcast that the three of us would enjoy listening to. We had no intentions of getting rich or famous. We had no false expectations that this thing would become an overnight success. We just wanted to translate our love for video games into a more substantial format that we could share with people like us. And then you stepped in.

Some of you have just stumbled across this page and this is our first meeting. Hello.
Others of you have been with us for the last year, faithfully listening to each episode and regularly sending in personal commentary or even taking the time to write kind messages showing your approval of the show.

For every single one of you, we want to sincerely say thank you. Thank you for listening to a single episode. Thank you for suggesting games to be added to our ever-growing list of games. Thank you for telling your friend about the NGP podcast. Thank you for tweeting us and retweeting us. Thank you for submitting commentary over a great game or even a crappy game that you played along with us. And lastly, thank you for every dollar that you've spared to aid us in our dreams of producing another year of New Game Plus. We are thankful for you.
$938.04 of $1,000
per month
The trio is together again! Dustin travels across the country to spend a week with Kenny and Nolan. Together, we record and produce at least 5 pieces of NGP content to celebrate this glorious milestone.

8 of 8
Become a patron to
Unlock 498 exclusive posts
Connect via private message
Recent posts by New Game Plus
How it works
Get started in 2 minutes