Narga
is creating Cosplay and tutorials
Select a membership level
Friendly
Even a small pledge does a lot!
Access to Basic Patreon feed: work in progress pictures, plans, news, early access to new photos

Honored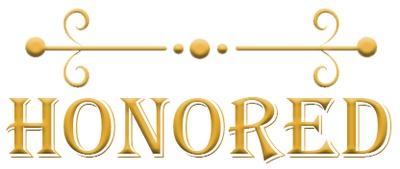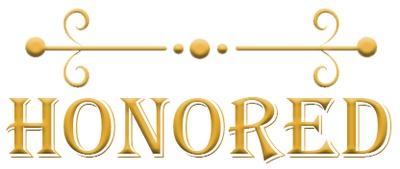 - Monthly HD wallpaper
- Lots of Backstage 
- Montly tutorial or cosplay pattern - see an announcement in "About" section to know what you'll get this month.

Revered
- Patreon exclusive Video Playlist
- Access to all cosplay wallpapers I ever posted here on Patreon
- Expanded montly patterns or tutorials for cosplay - see an anouncement in "About" section to know what you'll get this month. Since I don't make new costume every month, this reward is not permanent.

About Narga
January cosplay set - Lady from Devil May Cry 5

My Champion
 this is a new and highest tier. If you ever want to get A LOT of my cosplay photos I've made during past ~6-7 years in the BEST QUALITY this tier is for you. You'll get all smaller tier rewards plus one of my big photo archives every month by your choice. 
Jaina archive
,
Tyrande archive
,
Warcraft archive
(which contains lots of WoW cosplays except Jaina and Tyrande) and
Resident Evil archive
(with lots of Ada Wong and Jill Valentine pictures). 
How to get:
I'll send you the link wia PM.
Please, read before pledge
How and when you will get your reward?

Physical rewards (prints, poster, stickers, souvenirs) I send every 2-4 month to your postal address in a bunches.
Monthly rewards such as Wallpaper, HD photos, Early accesses, Backstage from new shooting, small bluprints and news you will find in my main Patreon feed, just scroll it down as much as you want. 
Big digital rewards such as PDF tutorials, blueprints, patterns and exclsuive photoshoot I'm sending via Patreon messenger. You'll get a google drive link to download your files! <3
WHEN? I send digital rewards when they are complited. Usually it happens at the first 3-7 days of the month but sometimes there may be delays. I always make a post when the rewards are sent and I send them even if you no longer a Patron.
Important: I'm using "pay upfront" setting, so once you subscribed from March 1st till 31th you'll be charged at the first day of pledge (and then everty 1st day of the month). After your pledge is proceed you may unsubsribe before the next month or downgrade your plegde and you'll get your current month reward anyway.
ABOUT
MY WEBSITE
FACEBOOK
INSTARGAM
TWITTER
PATTERN STORE
Hi, everyone! 
I'm Narga, a cosplayer from St.Petersburg, Russia, and I've been cosplaying since 2008. Cosplay is my biggest passion. All costumes which are shown in my cosplay portfolio are made by my own hands. My main goal is bringing a character to life as detailed and accurately as possible. My favorite video games are the source of my inspiration for cosplay - such as
World of Warcraft, Monster Hunter, Starcraft, Soul Calibur, Devil May Cry, Resident Evil 
and others. I always try to improve my skills, learn new techniques and search for a new materials for my costumes. 
As you can see I'm a big fan of armored costumes and video game characters. ;D
I work with my husband and cosplay partner Aoki. You may know him for his Silent Hill, Devil May Cry, Final Fantasy and World of Warcraft cosplays. 
Why Patreon?
Patreon is a huge help in cosplay and creation process. With Patreon support I improved the quality of my costumes by using new techiques and materials, lace-front wigs and ect. With Patreon I finally can afford photoshoots with expensive and extremly talented photographes and do really high quality photoshoots.
Donations will go towards:
Costume materials (EVA-foam, thermoplactics, fabric, leather, etc.)
Wigs, contacts, accesorises, cosmetics and other.
Tools, equpment for crafting.
Professional photoshoots (props, rent of the location, photographer's work fee and etc)
What can you expect from me?
My eternal gratitude
My cosplay plans
Early access to my new photoshoots
More Work in Progress photos
More Behind the stages pics
Additional video content and access to all my previos Pateron videos
Bonus packs of exclusive materials and unpublished photos
Pack of prints or cosplay souvenirs on your postal address (every 3-4 month)
Access to Pateron archives with all previous wallpapers, HD photos and some photos from Loremaster photoshoots.
Temlates and patterns for cosplay and prop-making. I do a new patterns every 1-2 months. It may be availible for Honored/Revered tiers and above.
Once I create big and cimplacated project I make PDF tutorial of a full cosplay process. I do them not so often as patterns, so keep an eye on the main monthly announce on the top of this page. Tutorials may be availible for Revered tier and above.
Montly Wallpapers and HD cosplay photos! For example "Honored" tier gets a new 4k wallpaper every month and "Exalted" patrons have access to HD photos archive.
Montly exclusive cosplay photoshoots for Loremasters. Full photoshoot usully containts up to 15-30 professional cosplay-themed photos. You'll get a normal resolition or full HD res depends of your tier (Loremaster or Loremaster HD). I create a new photoshoot for a new character every month. Example: if you subcribe in April - no matter 1st or 30th - you'll get April exclusivies and etc. There photos are excusive and won't be posted anywhere, except few teasers.
I DO NOT make 18+ content.
Sylvanas and Anduin cosplay project!
I'll finally complete my Sylvanas cosplay and I want to precent it in a best way possible: make professional photoshoot with my friend as Anduin, film a backstage video, Sylvanas live action video, Sylvanas photoshoot for exclusive prints, long costume creation video etc.
My Patrons will see all of this process first. 

1 of 2
By becoming a patron, you'll instantly unlock access to 430 exclusive posts
By becoming a patron, you'll instantly unlock access to 430 exclusive posts
How it works
Get started in 2 minutes