Natalie Duque
is creating Music
Select a membership level
The Writer's Room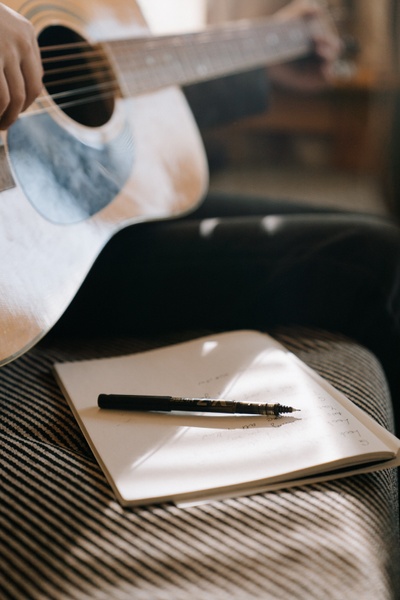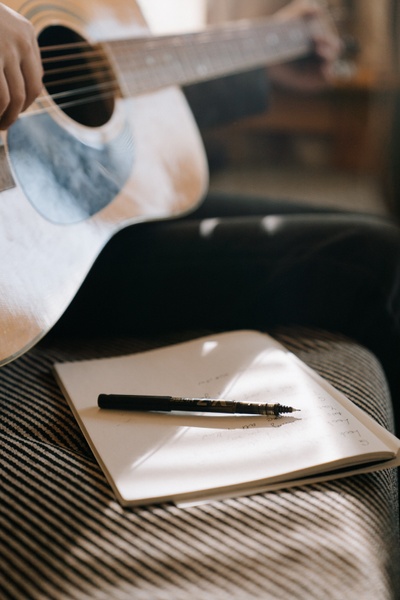 I write. A LOT! And I only get to share about 10% of the songs I write with the world. So come join me at a monthly live stream for Patrons ONLY where you'll get to hear what I'm working on that month, and can request original songs from previous months. PLUS, live streams will be recorded and sent out afterwards in case you're not able to make it. At this tier you also get to hear my music ONE WEEK before it's officially released and available on music platforms. 


Exclusive Patron only content feed (you'll get to peek behind the curtain, hear exclusive voice memos, & see scans of my song notes that I won't share anywhere else)

Patron-only polls (help me make final decisions on album art, which songs to demo, merch designs, etc.)

Early access to updates, tickets, and music releases

Monthly livestreams/a sneak inside my writer's room
The Recording Studio
You get everything from tier 1, PLUS, each month I'll record and share a demo of a song I'm working on (and tell you the story behind the song!). You also get a 20% discount on all merch. 
Exclusive Patron only content feed (you'll get to peek behind the curtain, hear exclusive voice memos, & see scans of my song notes that I won't share anywhere else)

Patron-only polls (help me make final decisions on album art, which songs to demo, merch designs, etc.)

Early access to updates, tickets, and music releases

Monthly livestreams/a sneak inside my writer's room

Monthly Song Demo (you'll receive a stripped down recording of one unreleased original song per month)
Backstage Pass/VIP Bundle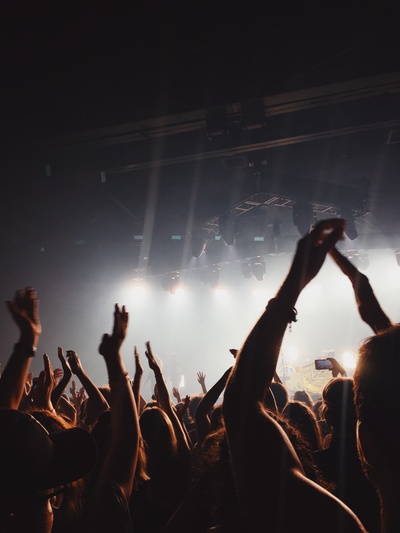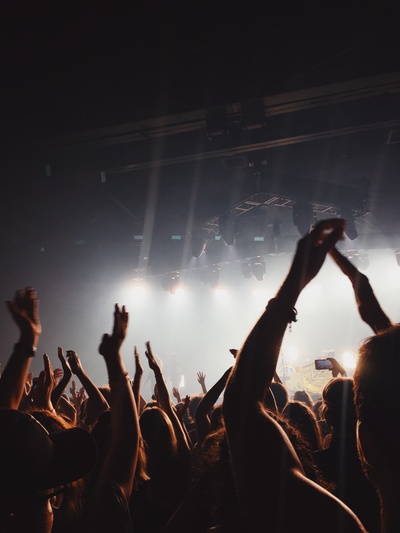 Everything from tiers 1 and 2, PLUS, on your birthday I will send you a Personalized Happy Birthday Video, signed handwritten lyrics of a song of your choice, and a PATRON ONLY t-shirt (a t-shirt ONLY available to patrons at this level). And lastly,  I will record a YouTube Cover Request (of your choice) once a year and include your name in the credits of all Patron supported videos

Exclusive Patron only content feed (you'll get to peek behind the curtain, hear exclusive voice memos, & see scans of my song notes that I won't share anywhere else)

Patron-only polls (help me make final decisions on album art, which songs to demo, merch designs, etc.)

Early access to updates, tickets, and music releases

Monthly livestreams/a sneak inside my writer's room

Monthly Song Demo (you'll receive a stripped down recording of one unreleased original song per month)

Birthday Bundle (Patreon t-shirt and hand written lyrics will be mailed to you during your birthday month)

YouTube Cover Request (1x / year)
About Natalie Duque
Hi! I'm Natalie :) I'm a singer songwriter originally from Queens, NY, but have called Los Angeles home for the past 15 years.

Last year I wrote 60 songs (my biggest songwriting year to date!) and I only released 6 songs...the rest of my song babies stayed quietly in my room, hidden away in notebooks. Music just isn't as much fun unless you can share it with others. So I decided to create this community where I'll be sharing those songs with you through demos, live streams, and exclusive content.

While last year was a big year for my songwriting, I've been on this journey for quite some time, as evidenced by the piles of notebooks crowding my closet, and hundreds of voice memos taking up space on my phone (I also have a couple of old voice recorders from those pre-cell phone/pre-voice memo days)...

I was in the 3rd grade when I begged my mom to put me in voice lessons, and when she finally realized it wasn't just a phase, she enrolled me in classes. I didn't discover songwriting until middle school, and am so grateful I did because it really helped me navigate my teen years. I learned how to process the world around me through songwriting, and realized I was able to say things in song that I wasn't able to say with just words. It was, and still is, a way for me to unscramble the thoughts in my head and heart.

There have been many times in my life since then where I've tried to quit music, but I always find my way back, because if there's one thing I've learned, it's that you can take the girl out of the music, but you can't take the music out of the girl. I mostly love to write about personal experiences, and I like to draw inspiration from books, the news, conversations, etc. (For example, my song "Stay", about losing someone unexpectedly, was inspired by the passing of Kobe Bryant. I also wrote a song called "Wholeheartedly" after reading Brene Brown's "Dare to Lead," about the importance of loving without fear). I describe my music as "folk lyrics with pop melodies," although I honestly don't think in genre when I write, and let the song take me where it takes me. What usually comes out just happens to be a little folk/american with lots of catchy melodies!

I've come up with three different options for you to be able to experience my music a little bit more intimately. Please check out my page for a more detailed list, but here's a quick guide to the main perks associated with each level. In Tier 1/"The Writer's Room" you get entry to my monthly patron-only live streams where you can hear the songs I'm working on that I don't get to share publicly, ask questions, and send song requests. In Tier 2/"The Recording Studio," in addition to the monthly live streams, I'll be sending you one monthly mp3 download of a demo (an un-released original song that I'll record JUST FOR PATRONS). And for my Tier 3/"Backstage Pass" patrons, in addition to the live streams and demos, once a year you'll get to send in a Youtube video request of a cover song of your choice. You'll also get a very special birthday gift :)

If you've made it this far, it means you've connected with my story in some way. I'd love to invite you to join our community and become a Natalie Duque Patron. I am truly so grateful for the support- it allows me to keep making and sharing music with you. Beyond that thought, my intention with this Patreon is to create a community where we can use music as a tool to bring us closer together. Thank you so much for being on this journey with me.

xo Natalie
It's simple- the more Patrons I have, the more time I can dedicate to creating music and fun exclusive content for all of you :)  
1 of 1
Become a patron to
Get discounts to an online store
Connect via private message
Recent posts by Natalie Duque
How it works
Get started in 2 minutes