Select a membership level
Patreon Member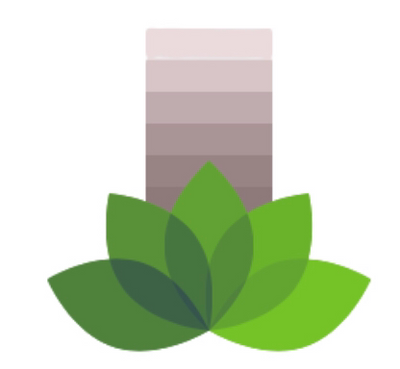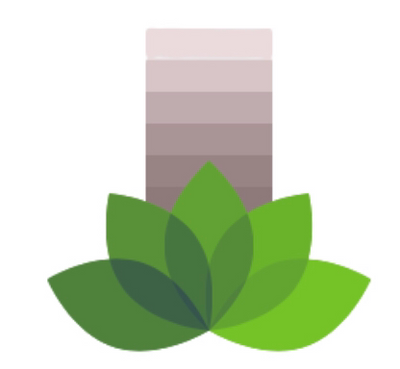 Financial Investment In our Mission, Vision, Programs, Software, and Events
Direct Involvement in decision-making process and voice in Brand Story captured on Nature's Discussion
Invitation to Innovative Green Team Directory and Nature's Loyalty Rewards Program
Access to Patron-only posts, resources, and mentorship
Access to Company Calendars: can schedule a request for training or free services and can receive personalized walkthrough instruction videos
Early access and discounts to merchandise, courses, and products
Instant Access to Premium Digital Content such as E-books, Videos, Templates, etc.
Free Promotion of your Content, Services, and Affiliate Partners
Podcast, Email, and Event Sponsorship Opportunities
Access to Exclusive Chat Group Community with other Creators
Access to Content Creator Podcast and Nature's Playbook
Access to Nature's Book of Secrets closing the gap in transparency
Access to Beta Test Projects
Access to Leads, Referrals, and Client Assignment Board
Behind the Scenes Look at Creative Process
Advanced Tool Directory, Online Courses, and exams leading to career/skill Certifications
Sustainably Run Training and Support Meetings
Individual Charitable Trees Planted Certificate for participation in meetings, taking notes, refining skills, and feedback.
20% off merchandise store

Behind-the-scenes content

Work-in-progress updates (digital)
Environmentalist Member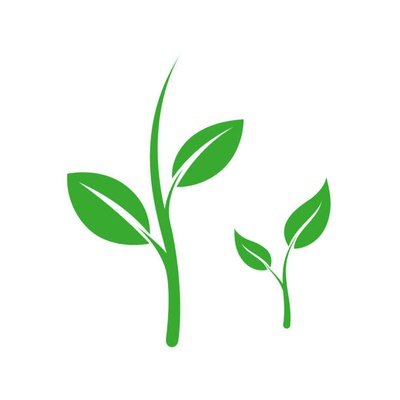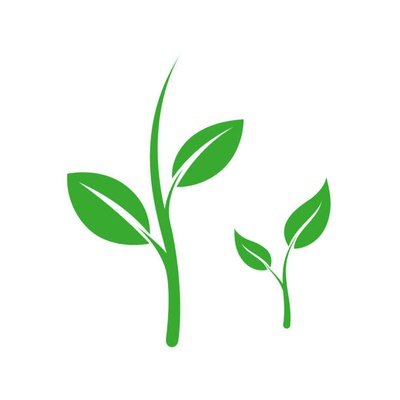 All Previous Tiers Benefit
Financially Support the Environment by increasing available funding for Nature's Maintenance and Sustainability Project Initiatives
Access to Customizable Monthly Seed Delivery Service
Access to Customizable Monthly Live Plants Delivery Service
Lifetime Subscription to Nature's Newsletter
Access to Nature's PlayBook of Secrets
Access to Zero Waste Planner
Guaranteed Mentions, Submissions, and Photo Highlights in our Plant Database
20% off Merchandise Store
Additional benefits coming soon...
Digital ebook or publication

20% Off Merchandise Store
Educational Support Member
Limited (10 remaining)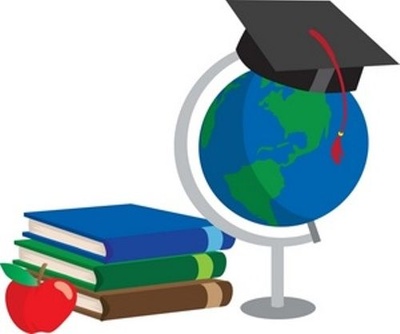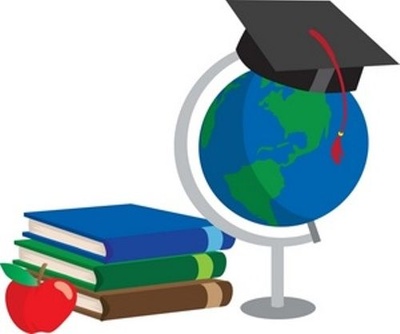 Unlimited Tutoring Sessions
Unlimited Coaching Sessions
Recieve Exclusive Merchandise
Free Access to All School Online Courses
Career Certifications
Video Tutorials and Lessons
Discounted Rate on E-Learning Membership
Digital ebook or publication

Video tutorials & lessons
The original 100% cotton T-shirt by Nature's Uprise.
About Nature's Uprise
Nature is on the Uprise. You can visit our website here:
www.naturesuprise.com
We made it our mission to inspire students with science and technology.
We support life, nature, and mother-earth as we educate our clients to trend topics within Ecology. We collaborate with non-profit organizations that align with our niche. We utilize science and technology to create an educational platform that could be used to enhance the quality of life. We are a one-stop solution to all things related to science and technology.
Read more
About Us
.
Check out the latest with our
Podcast.
Listen for a shout-out!
We are a dynamic online company that wishes to grow with its members and supporters. We offer a free loyalty program with the opportunity to increase rewards for activities, such as referring. A lot of our content is made free to the public. We believe software and digital content should be free, which we support non-profit groups such as 
The Free Software Foundation (FSF)
and
GNU Operating System
. But the creator should still be compensated for their time, work, education, and ideas. At least until society phases out the need for money. Most of it is intangible anyways, and if our planet were to stop allowing electricity, internet, and wireless signals all that info could be lost. More info on our planet could be found on our blog. Every contribution is a contribution to life. Funding supports our content, software, the companies that create them, increases non-profit funding, and environment sustaining activities. We have monthly subscriptions to our platform each containing interesting benefits or discounts that our supporters can indulge in to achieve their own goals. By working with Patreon we are able to not only generate a profit for them but also create a centralized hub for our members, supporters, volunteers, and sponsors to contribute and invest in our mission. We wish to develop a company exclusively online and compatible with all software/hardware. One of the most important goals we have is to provide value to our audience. We add value through new information, fresh inspiration, satisfying curiosity, and/or pure entertainment. We create value for them, and they will create value for us and our planet.
As a Patreon Member, we made it easy for individuals to support the environment and our mission as well. Patrons have an opportunity to join a team of Content Creators, work on various projects and
programs
while receiving various benefits and discounts outlined in our tiers. Creating content with us is a great value because it offers a way to create the same content that you love, but with less out-of-pocket cost than doing it on your own. By working as a team, we are able to reduce the workload, empower one another through shared experiences, and receive additional support to increase our quality and overall success. As we create together with company-exclusive software, provide meaningful feedback amongst one another's skills, accomplish goals, our environment will see benefit from our activity. Membership can be canceled anytime and is refundable so long as it is within
Patreon Guidelines
. There are several alternative methods to
Grow With Us
. We recommend it if you are interested in offering one-time or other non-monetary means of support. As a Patreon member, you will be supporting our mission, our content, and will be highly favored. Feel free to contribute as a creator and access our exclusive chats with other creators of your skill level. For every member that joins, a tree will be planted. As they interact with other creators, provide and receive feedback, jot down thoughts for later, more opportunities for Trees to be planted for our interactions will generate. This has been made possible through using the
Grow Platform
and supporting other non-profit organizations focused on similar planet sustaining ideas such as reforestation, improving air and water quality, combating climate change, and improving the livelihoods of farmers around the world. Once your profile is created, you will receive a shareable certificate that lets you know how many trees have been planted due to your contributions. Should a referral generate from sharing the certificate another Tree will be planted for each referral. On the profile, members can tailor the preferred frequency of feedback, set up particular skills they would like feedback on, and drive healthy competition amongst other creators.
Take a look at the
Programs
we have available. They are funded, managed, and made possible thanks to Content Creators on Patreon. We are targeting self-employed/entrepreneur-minded individuals and streamline the process to make it easier for individuals to turn their hobbies into careers and earn passive income rather than traditionally trading hours for income. Passive income makes it so that individuals can continue earning money in their sleep. We believe that our advances and continuous research in Science and Technology are making it so that people can get paid to do what they love, rather than doing things just for the money. All you need is a few programming skills and you could create bots or software that performs a task on its own, that generate a profit. We have just the right educational platform to teach you. With this sort of revolution, we should be able to create a society that can function without the need for money at all. Most of it is virtual anyway, we are still utilizing information that is not tangible as a means for controlling access to resources. We feel this is a better alternative to company-managed Cryptocurrency. We already have machines that create things for us. But machines cost money to build, maintain, and utilizes resources. The software does not. But why rush it when the software is already available to the public, and most of the time for free. And on top of that, many software in today's society are branding themselves as being compatible with other software through integrations. This makes streamlining tasks more simple, saves up time for other tasks, and allows content creators the ability to focus more on their content and ideas that could enhance it.
We think that the education system we have currently, like many of our other government-run systems is outdated. This can be seen through observation of the impact of COVID-19 and its impact on students. We brought ourselves into the battlefield during this time to support our students while the medical professionals work on a solution. Essentially after you are done learning your basics, how to effectively communicate, multitasking and managing heavy workloads, how to analyze and interpret data, and how to research. Many individuals are utilizing the internet to learn information through google searches, youtube videos, or communicating with others through social media. We offer a platform, intended for those interested in protecting our environment, utilizing technology and resources to do it, and then utilizing our success to develop pathways that students can utilize to maximize their academic success and achieve career happiness. People are not just working jobs anymore. Instead of living an unfulfilled life, with capped salary and growth potential, we educate on setting up multiple streamlines of income, building their brand, and investing in themselves. We know that there is a need for our services, and we are ready to simplify the process while remaining in compliance and up to date with government changes, society changes, software and hardware changes, and can have a more powerful impact on society as a whole.
But first, we are starting with our mission, completing goals in stages which our Patreon Members will have access to observe. We want to answer the question: Why can't people get paid just to be themselves? We are going to continue to incorporate ideas for generating profit or revenue from every activity that we do. We want to generate a profit from every interaction we have. We want to generate a profit by educating and doing the things we love. We want to set an example and become the first company to lead an organization of our kind. We want to streamline our vision, be transparent with our community, and become the support system they never knew they needed to gain the confidence needed to contribute to themselves and the environment. We contribute to other companies and non-profit organizations to increase available funding and research on finding cures or solutions to health problems, environmental concerns, and technological advances.
Nature is on the Uprise! We are allowing Nature to show us what it can do for us, how we can take better care of our ecosystem so that our ecosystem can take better care of us.
Our goal is to continuously make mistakes, learn from them, make changes, conduct lots of research, and have our supporters grow with us and become a part of a movement that could benefit the entire world.
Our Brand is about being eco-friendly and generating a profit from that. Our audience will include people from all sorts of backgrounds but to consist primarily of students, hobbyists, economists, and anyone seeking knowledge. We offer services to compliment this targeted audience. We make Plants and Aquatic Animals more accessible to the public and educate on ideas within Ecology. We use sustainable resources and recycled material in order to offer eco-friendly
merchandise
that aligns with our brand. We want to fill your closet with pieces that are comfortable, chic, and also make a positive impact on our environment. So do you want to build a future together?
Note:
E-Learning Course Membership
is a separate membership from Patreon Membership and offers its unique benefits. Having an E-Learning Course Membership is like being in a Mentorship Program, it will remove the ads from our blog and website a replace them with hidden bonuses and helpful tips and content, special offers and invitations, unlimited access to our online certification courses, allow access to premium locked content (such as E-books) and discounted rates on our services. And comes with a Money-Back Guarantee.
Feel free to
Contact Us
.
And now for the moment, you have been waiting for. the Monies Collected will be utilized to fund the Project called The Money Game, which is available through Nature's Loyalty Program. It is based on Gamification and is integrated with Our Website, Internal Notion Database, Discord, Twitch, and More. Many partners and affiliates have come together to present rewards for our item shop. This collaborative project was built by creators in our community with the intention to motivate us to live our best lives and inspire a global movement. increases productivity by building gamification into your everyday life. Awarding experience points and gold rewards as you successfully accomplish milestones throughout your day. Spend your gold so you can stop feeling guilty during your 'unproductive' moments. Boost your productivity with a live leaderboard, promoting friendly competitions between friends, family, and community. Extremly Versatile, earn rewards as you accomplish wins; track deadlines, punctuality, and progress.
Increase the number of patrons to 25. Please join our loyalty program and refer others to become patrons.
2 of 2
Become a patron to
Unlock 14 exclusive posts
Get discounts to an online store
Connect via private message
Recent posts by Nature's Uprise
How it works
Get started in 2 minutes