Erika Rose
is creating urban exploration videos!
Select a membership level
Vacated Patron
Supporters at this level will receive private dropbox and onedrive access to photos I've taken over time during my adventures. In addition to that, you'll get the Patreon Supporter role on Discord if you use that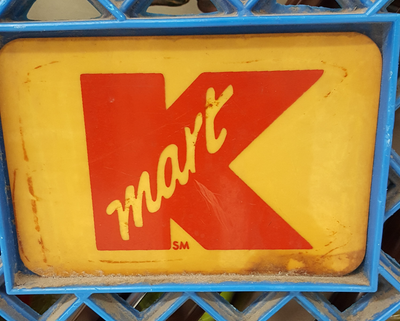 Anchor Patron
Patrons will be listed at the end of each video along with receiving access to the photo album
Mall Patron
In addition to receiving rewards to all previous tiers, you'll get mentioned by name in future videos as a great supporter. 
About Erika Rose
I'm Erika Rose and this is urbex! (cue music)
What is urbex? Urban exploration! Exploring dead or dying business is a passion of mine, and this is my way of being able to preserve a digital archive of tributes to late capitalism. I've been fascinated with building architecture since I was a kid with seeing how things are and how they've changed over time, and this presents an opportunity for exploring as such.
Having grew up in the late 80s/90s, I've seen considerable aesthetic that has defined that era, which is now being emulated in media today. With all the nostalgia surrounding my childhood, it's neat to be able to explore some of the things that defined it, namely dead or dying malls.
I mean, where do you even see neon lighting like this anymore?
With your support, I'll be able to have funds to travel to other locations in other states, and eventually get better production/safety equipment. Unfortunately, there are a lot of places out there with really strict security policies, so having my phone out all the time to record footage isn't always viable with people like mall security lurking about. I've yet to be bothered by site personnel with capturing content, but there is that possibility of happening with urban exploration. Eventually getting a concealable camera would be a great boon if I ever want to hit up really active malls and do video coverage of them.
The majority of production is handled by Asuna Kaligawa, and will receive a portion of funds from patrons as thanks for helping out with getting these videos done.
With the goal of $25 a month, I'll be able to not only fill half a tank of gas, but I'll be able to upgrade my cloud storage from 200GB to 2TB

1 of 3
Recent posts by Erika Rose
By becoming a patron, you'll instantly unlock access to 11 exclusive posts
By becoming a patron, you'll instantly unlock access to 11 exclusive posts