Hey, I'm Niki Smith, and I draw all sorts of comics! I've had work published on The Nib and Oh Joy Sex Toy, been part of great anthologies like
Smut Peddler 2014
and
Beyond
, and over the past seven years I've drawn over 600 pages of fun, smutty comics for
Filthy Figments
(nsfw!), alongside a ton of other great women and nonbinary artists.
My current focus is
Crossplay
, which is currently on Kickstarter via Iron Circus Comics! It's a love letter to all things fandom.
Home from college for the summer, a group of friends reunite for a whirlwind weekend together at their favorite con… Crossplay is about discovering your sexuality and gender identity through fandom and cosplay; using what you love to figure out who you are, and what will make you happy. And when you share a passion, feelings begin to stir…
I am dedicated to drawing queer and diverse comics, and telling stories I love. If you're a fan of my work, please consider helping support its creation!
$1 backers get access to an exclusive feed of art-in-progress, concept art, and writing about my process.
$5 backers get a PDF of a comic of their choice every month! The list is constantly expanding and includes comics I've done for Filthy Figments and various anthologies.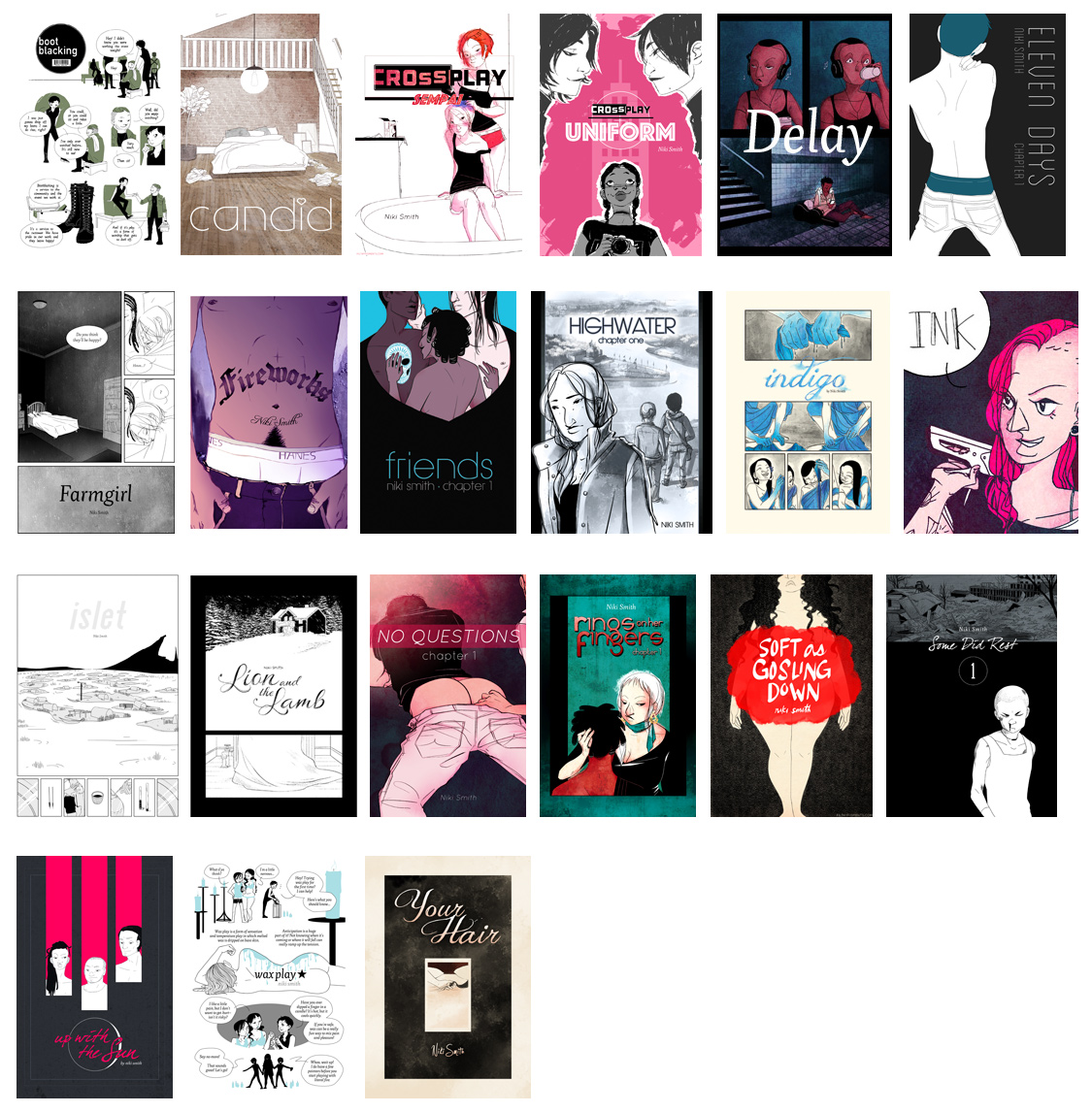 What is Patreon?
Patreon is an recurring tip jar to support the work of creators you love. Pledge whatever you're comfortable with (the amounts below are just suggestions), and the site will charge you at the end of each month. You can edit or cancel your pledge at any time.