Nin Somnia
is creating videos and illustrated art
Select a membership level
Podcast
I'll send you a new Podcast every 2 weeks and projects I'm working on. Every month i will change the theme of the podcasts! 


ART LOVERS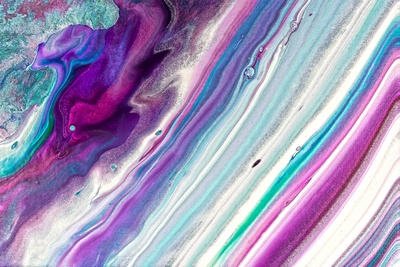 BEHIND THE SCENES
Once a month i will put up a new artwork of mine and so you can see my newest work! 
insight about my work, whats new, ideas, plans...
exclusive behind the scenes content, early access to new work, making off /time-lapse videos
Small Art give aways every once in a while
About
Hi my lovely Follower 🌷
i am making Videos about femininity, selfcare, selflove, Emotions, Podcasts, Asmr, Meditation and Art.
Beside this i paint abstract paintings and i call myself an Art medium as i Channel a lot of emotions thrugh my paintings. I am also writing currently a book for Woman about Woman/ femininity and how to live Your emotions in everyday Life, so i can Imagine to do Podcasts about this as well.
You can find my work here:
What do I offer?
The main idea of my work is to bring the liveliness and enjoyment of everyday things to the fore again. With all my videos, books and art forms I want to sharpen the 5 senses to experience life more consciously.

I'm still on the way to finding the right concept, but I work every day to improve my vision and give you several ways to experience you and your life better :)
I am a woman who always had the feeling that she would have to fully enjoy life and that there was always more to experience. In fact, I still find this vision very inspiring and I have noticed that we quickly get lost in routines in this world - us sometimes not even good - but above all prevent us from being alive and changing, being inspired and enjoying ourselves.

So I offer various concepts and options to strengthen the liveliness, creativity, inner satisfaction and enjoyment of life.
____________________________________________________________________________
Who I am?

A normal woman who has a big vision and feels the feeling - to make the world a little more beautiful and better with her vision :)
____________________________________________________________________________
My english is not the best because german is my native language :)
I Hope you like my creativity and my work and i appreciate all the Support you Want to Share With me ❤️🌷🌸🌒
Thank you - Nin Somnia
When i reach 100 Patrons, I will start making short videos in which I realistically try to convey emotions. 
1 of 1
By becoming a patron, you'll instantly unlock access to 8 exclusive posts
By becoming a patron, you'll instantly unlock access to 8 exclusive posts
Recent posts by Nin Somnia