Nixon Life Hacks
is creating Humor, Analysis, Free Gifts & Advice in the style of Nixon.
Select a membership level
Silent Majority
You'll see all our posts here, and of course on Twitter; and you will also help keep our computers running, steno girls in the back shop employed and so on and so forth.  We'll do our best to inform and entertain you.
Nixon Fan Club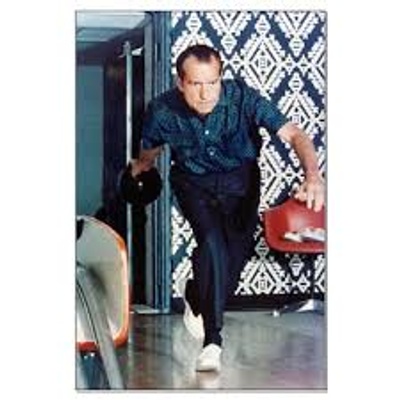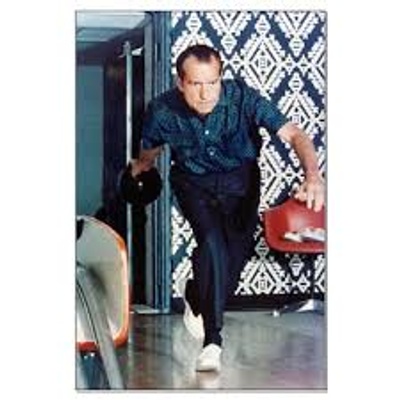 You are a true fan of President Nixon. Same as Silent Majority, but you will also receive a free RMN #NixonLifeHacks exclusive Club Member sticker when you sign up, and also private message/direct message access to the President here and on Twitter.
GOLDEN NIXON VIP - The Ultimate Club!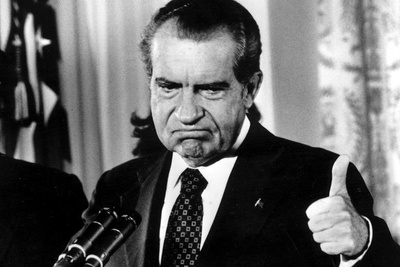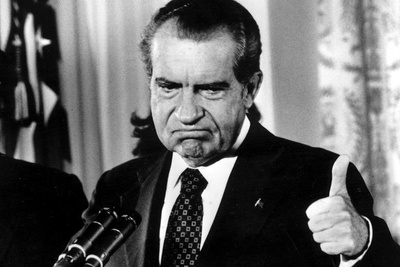 You are the ultimate Nixon Fan. You have always been strong for us, and we know it. In addition to all the normal service benefits of the other tiers, you will also receive unlimited access to President Nixon via Direct Message/Private Message both here and on Twitter.  You always go the to front of our line, and we respond to you first.  You will also receive a FREE MONTHLY NIXON GIFT FROM THE PRESIDENT, personalized each and every month just for you! You are terrific and we know it!
About Nixon Life Hacks
Welcome to My Shop.  Uncensored by Twitter.  This is a place for only the strongest, the bravest, the real patriots who truly appreciate Nixon. This is much more than just posts. As the young people say, there will also be a boatload of free swag and so forth.
Incidentally, we went by 
@RichardNixon103
@PresNixonUSA and @NixonRumpusRoom since 2012. Over that time period, My Shop had garnered thousands of followers who look to the Nixon spirit of humor, political predictions and commentary. Many folks also look to us for the wise advice that comes from a fellow who has been around the block a time or two.  The advice from this shop is lovingly referred to as Nixon Life Hacks. The advice comes from deep in my gut, and I'm happy to share it with you.
Let me make one thing perfectly clear -- Over the years, we have valiantly tried to go the free route via the social medias and so on and so forth. Not surprisingly, the little bastard Godless Millennial pinheads in Silicon Valley have continued to try to find ways to kick Nixon around, doing their damnedest to shut us down, kick us off the free social media and so forth. I've had enough. Let me just say, in all my years in public life, it takes a hell of a lot more than a little propellerhead to silence this Quaker sage. I won't stand for it.  I shall remain strong, and in the arena.
Incidentally, a nominal monthly fee here will keep our computers and devices operating, as well as keeping the steno girls in the back shop employed.  It will also allow me to be uncensored. My secretary Rose is here too. Her comments are listed as "-RW."  Her steno assistants are Brittany Jessup "- BJ" and Frances Uhlander - "FU." If you sign up here for any of the three Nixon tiers, you'll receive wisdom, humor and inspiration most days, as well as answers to as many of your questions as we are able to finally answer uncensored. We kept the club dues low so even the little man, the common man and so forth can afford to join us for as little as a buck a week. And for the price of a few cups of fancy coffee a week, we'll even send you monthly gifts; Nixon hats, t-shirts, stickers, mugs, buttons, rare memorabilia and so forth. I promise to make it worth your hard-earned sawbucks.  We hope you can join us here, as we fight the good fight. Onward!  - RN
By becoming a patron, you'll instantly unlock access to 281 exclusive posts
By becoming a patron, you'll instantly unlock access to 281 exclusive posts
Recent posts by Nixon Life Hacks
How it works
Get started in 2 minutes