NoLimits Roleplay
is creating a serious roleplay server for others to enjoy!
Select a membership level
Bronze Supporter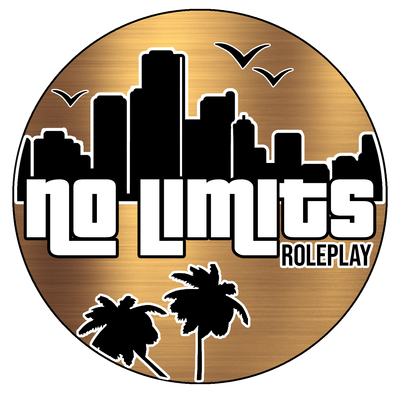 Discord donator role
Access to donator chat room in discord
Bronze supporter role on discord
One custom license plate in-game
Silver Supporter
Discord donator role
Access to donator chat room in discord
Silver supporter role on discord
2 custom  license plates in-game 
Custom phone number 
Silver priority queue
About
SINCE EVERYONE WANTS THEIR PERKS ASAP WE ARE CHARGING UPFRONT. SO IF YOU JOIN 2/4/2020 YOU WILL BE CHARGED ON 2/4/2020 AND THEN AGAIN ON THE FIRST OF EACH MONTH FOLLOWING (3/1/2020 ETC.)  If you are ALREADY a patron, you will still be charged on the first of each month.  If you join on 2/25/2020 you will be charged on 2/25/2020 and then AGAIN on 3/1/2020.  You can cancel your patronage once your payment goes through. You will receive your rewards and discord tag for the month. We are managing all of this.

All payments are in USD!
NoLimits Roleplay is a roleplay community  We aim to push updates bi weekly and make sure our community is having an enjoyable time while playing!
To any current and future supporters, thank you for your support!
WARNING


You will be charged when you first join and then on the first of EACH month. Perks will not be implemented until the payment goes through. Perks may take a few days to be given.
Donation perks are manually added to your account by a Director
All donations are non-refundable, you are NOT purchasing an item or service from us, your funds go directly to cover the costs of the servers monthly expenses..... Perks are given to those who help support this community to show our gratitude.
By following through with this contribution, you accept our terms of service and understand by no means are these transactions refundable.  A majority of the donations go towards our website cost and server costs.
Any overage collected will be applied to the following month's cost. We do not profit off any of these donations. ABOUT PERKS
The
"donator cars"
 are going to be exclusive cars that you can buy in-game.  Gold will have access to all the gold cars, and diamond supporters will have access to all the gold and diamond cars.  You can NOT trade these cars to other players in-game, but you can sell them back to the dealership for the trade in value.  
The
custom phone number
is a one time change, the first month you support with that tier, we will change your phone number to whatever you wish. We will NOT revert it back if you stop supporting.
The
custom plates
are given each month you support. If you continue supporting you can eventually have every car in your garage with a custom plate basically. We will NOT revert plates if you stop supporting.
The only thing that will be removed each month will be the
"Bronze/Silver/Gold/Diamond Supporter" role in discord
. The donator role AND access to donator char will stay forever.
How it works
Get started in 2 minutes