Northwest Tortoise
is creating is creating tortoise-topia!
Select a membership level
Friend of the torts!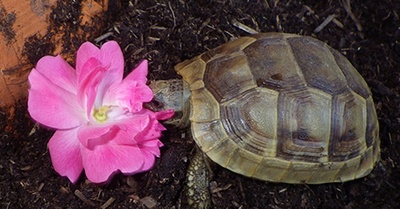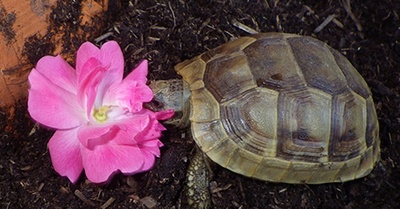 Help keep me going! Buy me a Snickers and Diet Coke so I can power through the 10 hour care days! 


Goodies will be sent via mail
Help Minty get a CT scan!
Minty's life reads like a Patrick F. McManus collection of short stories. The utter chaos and humor that is life. She's lived as a vagabond in a car, on her own in a forest, lived on bread all while painted orange! 

Minty has Metabolic Bone Disease (MBD). When the shell gets too heavy for bones to support it, it fails and starts "sinking." Minty is in this stage of MBD. Her skeletal structure is pressing in and has fractured her spine. There is no surgical repair available. 

Why don't I euthanizer her? In a nut-shell we really don't know how tortoises process pain or their potential healing ability. She's still trying, so I'm still trying! 

A CT scan will show me what is going on in detail. Will she survive and rehabilitate from this...I don't know. All I can do is keep up the daily therapy and keep fighting for her.  
Goodies will be sent via mail
Help feed a tort!
One of the greatest bills is always food! I grow a lot but it's never enough, especially in winter! 
Goodies will be sent via mail

Summer photos of torts enjoying meals you provide!
About Northwest Tortoise
Kennewick women strives to create a tortoise-topia
A unique mission in eastern Washington

What is tortoise-topia?
Tortoise-topia is a place for mistreated tortoises to live out their lives treated like kings and queens. 
Tortoises need rescuing?
Yes. The pet industry still embraces harmful collecting, housing and feeding practices of both tortoises and turtles. Every tortoise that comes into the rescue is in some way damaged by the pet industry. The worst of these are called "Lifers," because they will never be able to leave. 
Don't tortoises live for a hundred years?
Not if they are not cared for properly.Poor and incorrect keeping result in early death or Metabolic Bone Disease, which still causes early death.
What is a Lifer?
Lifers have Metabolic Bone Disease or chronic illnesses. They take constant care. Specialized pens, medications, food or extra trips to the vet are a few examples. These tortoises come in half-dead. My goal for these tortoises is, and always will be, to give them the best possible lives until it ends. 
Can't you just make them healthy again?
I wish it was that easy. Once a tortoise has MBD or other chronic illness, the damage is done. Just like any animal or human, if the building blocks during development aren't there, they can't be replaced. It's a double-edged sword because when the tortoise starts to bounce back with correct care, it starts growing. Eventually the weight of the growth will be too much for the damaged, weak skeletal structure and the shell will collapse, crushing organs and eventually killing the tortoise. 
About Northwest Tortoise:

Northwest Tortoise is a registered 501 (c) (3) non-profit company that is dedicated to rescue and rehabilitation of turtles and tortoises. Those that can be rehabilitated, take an average of 12 - 24 months before they can go up for adoption. 
Being the only tortoise-specialized rescue in the northwest is beyond busy and the requests for surrender never ceases. 
Please help me take care of our shelled friends! 
Located in Kennewick, Washington state, USA.
Recent posts by Northwest Tortoise
How it works
Get started in 2 minutes